Top Brands for Harvesting Equipment in Canada
The Evolution of farming has come a long way from its invention roughly 12,000 years ago. Countless tools and techniques have been developed and innovated over time, leading to the powerful and efficient machines of today.
Good quality harvesting equipment is more than fancy bells and whistles. The better the product, the more it will increase efficiency, reduce time on labour, and make the farming process easier for you. Good quality agricultural machinery can save you money, with fewer dollars spent on repairs and maintenance.
Where to Buy Harvest Equipment
Farm Equipment Dealers
Any dealer near you is a fantastic start to finding harvesting equipment. Feel free to plug "Harvesting Equipment Dealer near me" into any search engine. The closer the dealer is, the cheaper and easier it is to transport farm machinery to you.
AG Dealer
Another great option is AG Dealer. AG Dealer is an excellent source for finding used equipment for sale for anyone looking for a good deal. The website is perfect if you want good quality equipment without breaking the bank on brand-new agricultural equipment.
Farm Equipment Auctions
Farm equipment auctions are perfect for a more personalized experience while purchasing farming and heavy equipment. They allow direct communication with the previous owner and an array of equipment.
Ritchie Bros. Auctioneers is an auction house that covers all of North America. It's a great hub to find the specific equipment you are looking for and makes participating in auctions easier. With Ritchie Bros., you can bid anywhere with their mobile app and various online auction events.
There are plenty of other auction houses in Canada, making finding your specific farm machine easier than ever.
Top Makers of Harvester Combines in Canada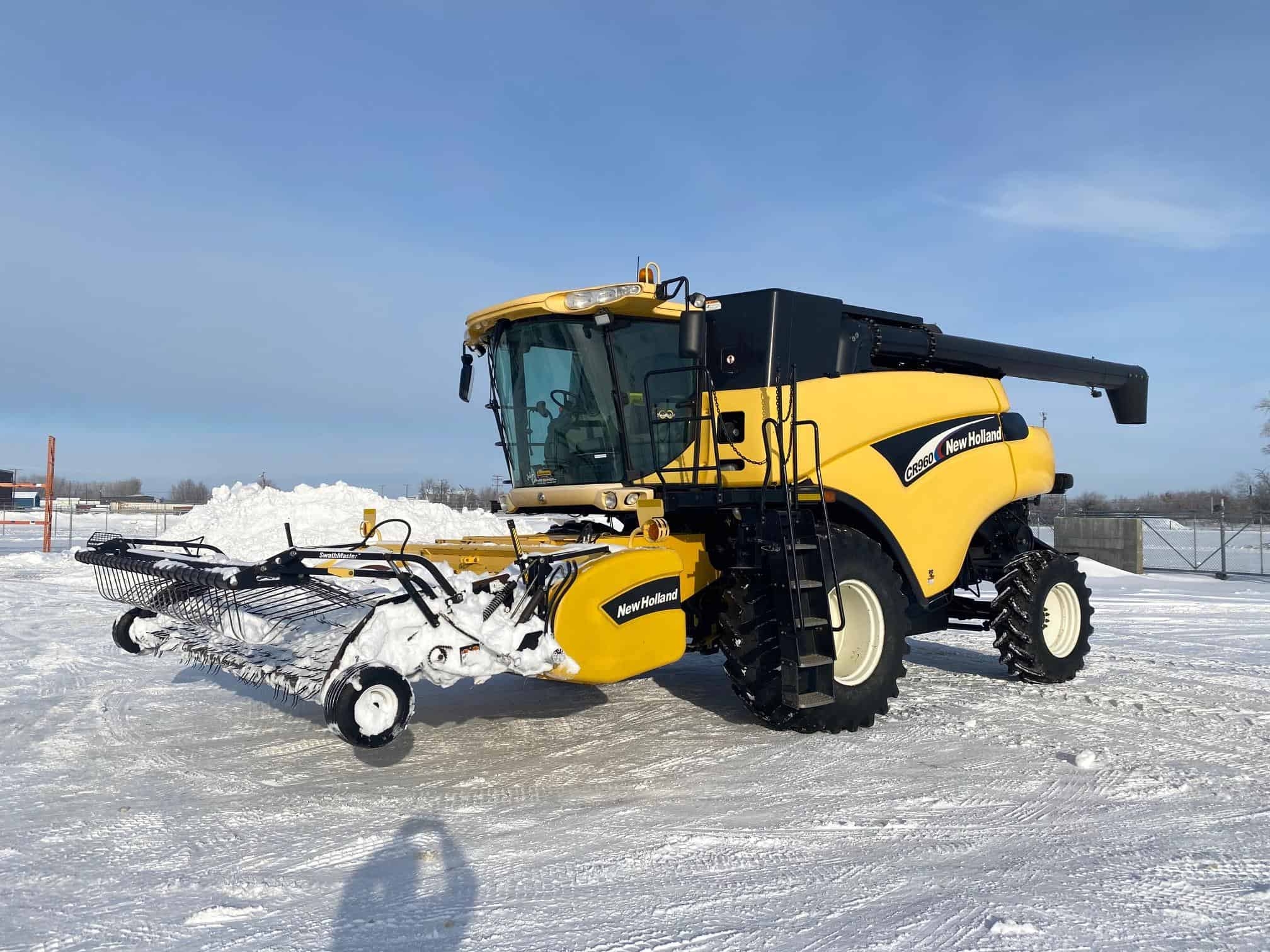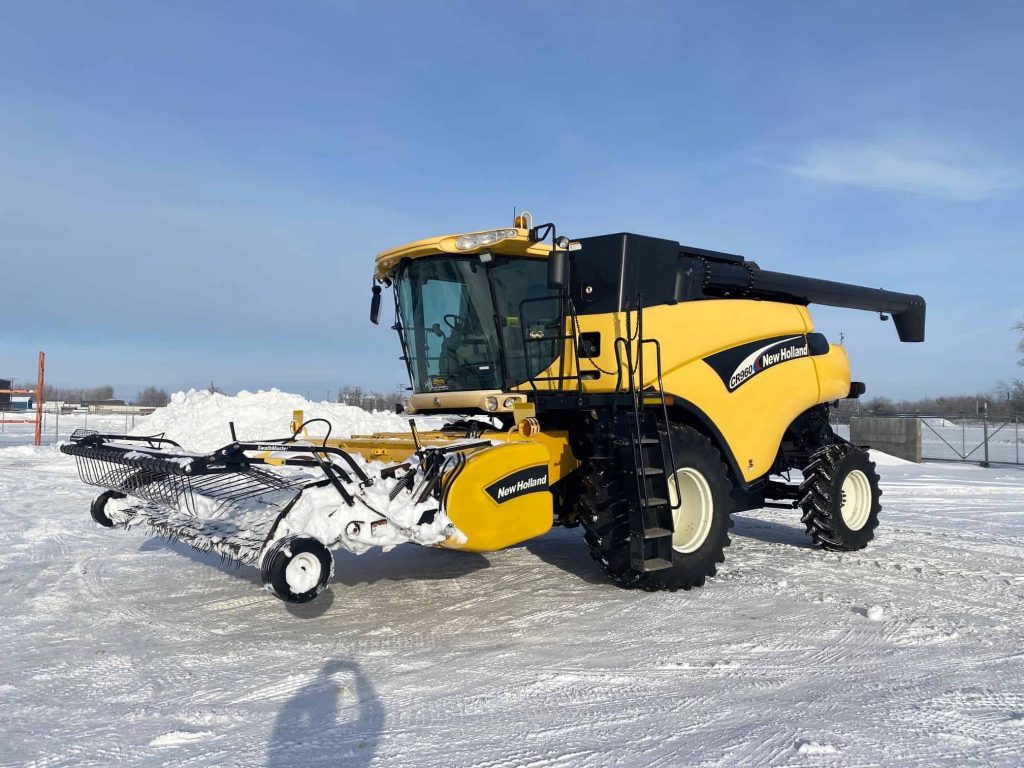 New Holland
New Holland is at the forefront of new research for renewable energy. Their company has a wide range of farming equipment that uses less energy for prolonged usage.
Along with cost efficiency, New Holland focuses on environmentally friendly equipment. The lands we farm are important to New Holland, and their main focus is cleaner energy, working towards 100% hydrogen-powered machines for a brighter, cleaner future.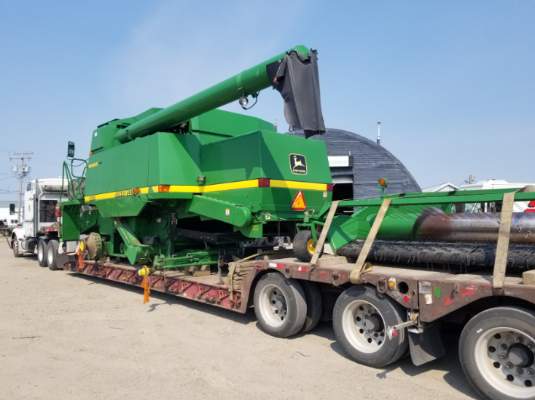 John Deere
John Deere is a name well known, and its quality and dependability uphold that reputation. Simple and trusted, John Deere works towards job comfort and safety.
With John Deere's advanced technology, you can work smarter, not harder. Their use of 360° cameras and full automation grants the ability to see all hazards in any direction. For an easier and more efficient experience, look to John Deere.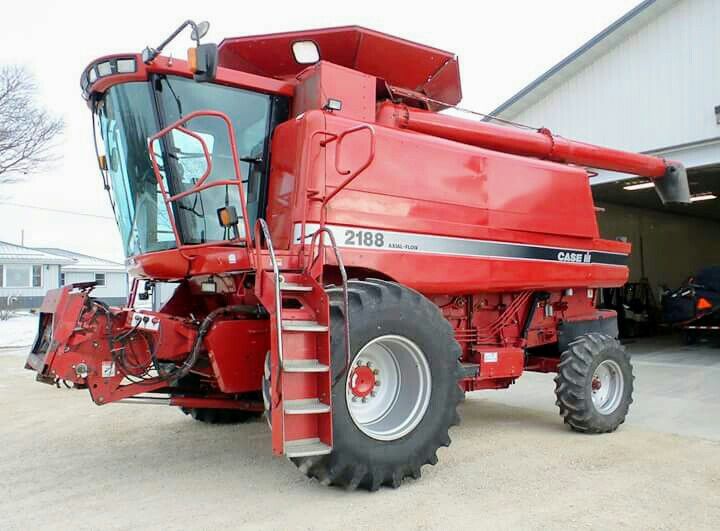 Case IH
Bigger and better, Case IH sells equipment built by farmers for farmers. Farming has always been about community support. The farming community has always been the focus of Case IH because who knows what they need in farming equipment more than farmers themselves.
Case IH works closely with farmers and supports the many farming families across North America by giving job opportunities to farmers first. Through the talent of hard-working farmers, Case IH holds the title of the global leader in efficiency and power.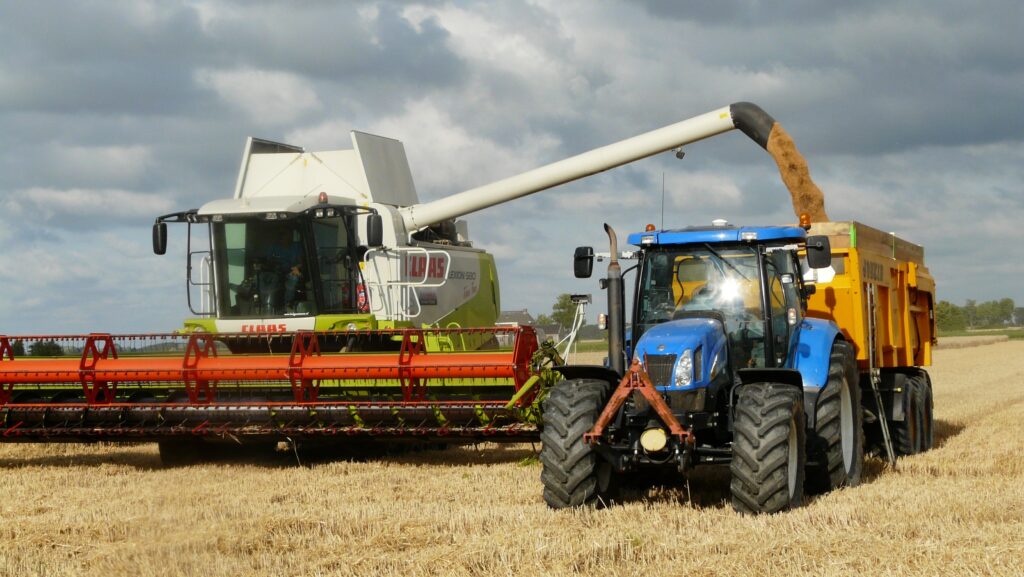 CLASS
Pushing boundaries where agriculture technology can go is the main focus at CLASS. With state-of-the-art sensor technology and software, farming has never been so efficient.
Although CLASS is constantly working and changing to make newly innovated equipment, they never lose sight of who this is for, farmers. In each step towards improving the farming experience, the farmers who support CLASS are the main priority.
AGCO
AGCO is a balance of both farmer-focused solutions and sustainability. With an exciting collaboration with Luke Bryan, AGCO is making an impact in supporting the National FFA Organization. The focus has never been lost, with farmers at the forefront of their business and care for the planet.
Vermeer
Vermeer is a company specializing in industrial and farming equipment and attachments. In Canada, Vermeer dealers sell new and used equipment. At Vermeer they also offer full-service repairs, mobile technicians, and high-quality parts.
Shipping Harvest Equipment
You've found a dealer or auction house near you, you've picked out the equipment you want to bid on or purchase, and now it's time to arrange shipment. Farm equipment shipping can be a straightforward process. Picking a trusted shipping company is essential, and at Trusted Dispatch, our goal is to make it as easy as possible.
Our shipping calculator will give you a free shipping quote instantly. Enter your pick-up and drop-off locations along with the dimensions of your load to get your quote. If your load is oversized, it's important to have an experienced driver take care of your machinery. Your load is oversized if it is larger than 75 feet in length, 8'6″ inches in width, and 13'6″ inches in height, as defined in Canada.
For any long-haul shipping across Canada, it is crucial to pick the right transportation company to keep your equipment safe. Trusted Dispatch drivers have the experience and the know-how to take care of your equipment. Expert heavy-haul shippers are necessary when dealing with expensive equipment such as farm machinery.
Agricultural Equipment Shipping Services
Ensure your equipment stays in safe condition over its shipping journey, and get a quote with Trust Dispatch today. And farming is a community, so help a friend out by giving a referral today, and you can earn yourself some extra money in the process.