Trusted Dispatch Specs Tool
Try the Industry-Leading Specs Tool in Canada and the USA.
Search over 60,000 heavy equipment specifications & find the weight and dimensions in seconds.
Search Any Equipment Dimensions & Weight
When you need heavy machinery moved, Trusted Dispatch can help. Transporting oversize and overweight shipments is no problem for our experienced drivers. However, it's important for us to know what to expect—that way, we can provide you with an accurate quote and come prepared to transport your load safely. 
Use the Trusted Dispatch Specs Tool to instantly find out the dimensions and weight of any type of heavy load, including: 
Accurate & Easy to Use
Our specs search tool is extremely easy to use. Just start typing in your equipment model number, or make. The tool will show you a selection of possible matches. Select the one you need, and you'll have all the information at your fingertips—shipping length, height, width, and operating weight!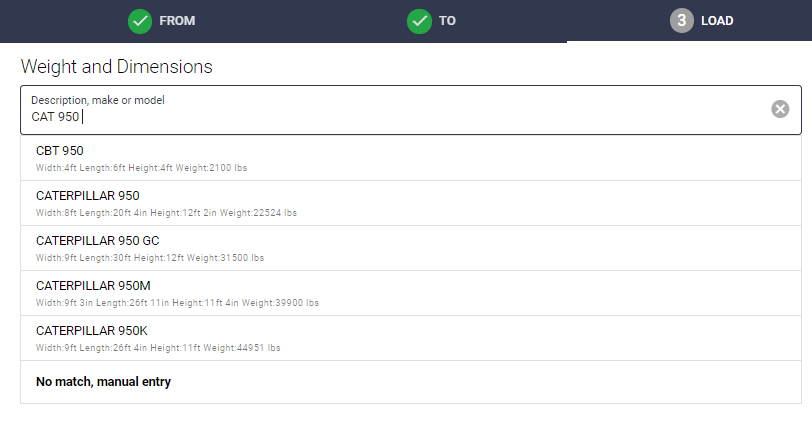 Get More Information About Heavy Equipment Specs
Need more information about how it all works? Head to our blog post, which walks you through the Trusted Dispatch Spec Tool.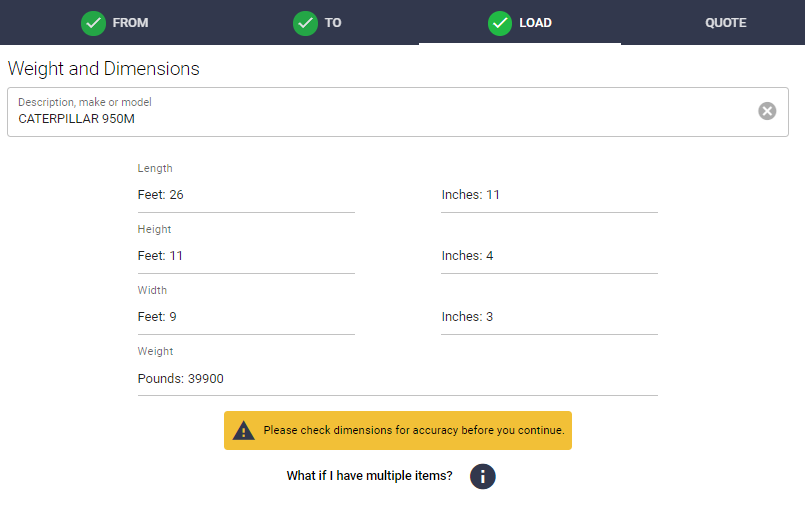 Three Steps to Easier, More Affordable Heavy Haul Shipping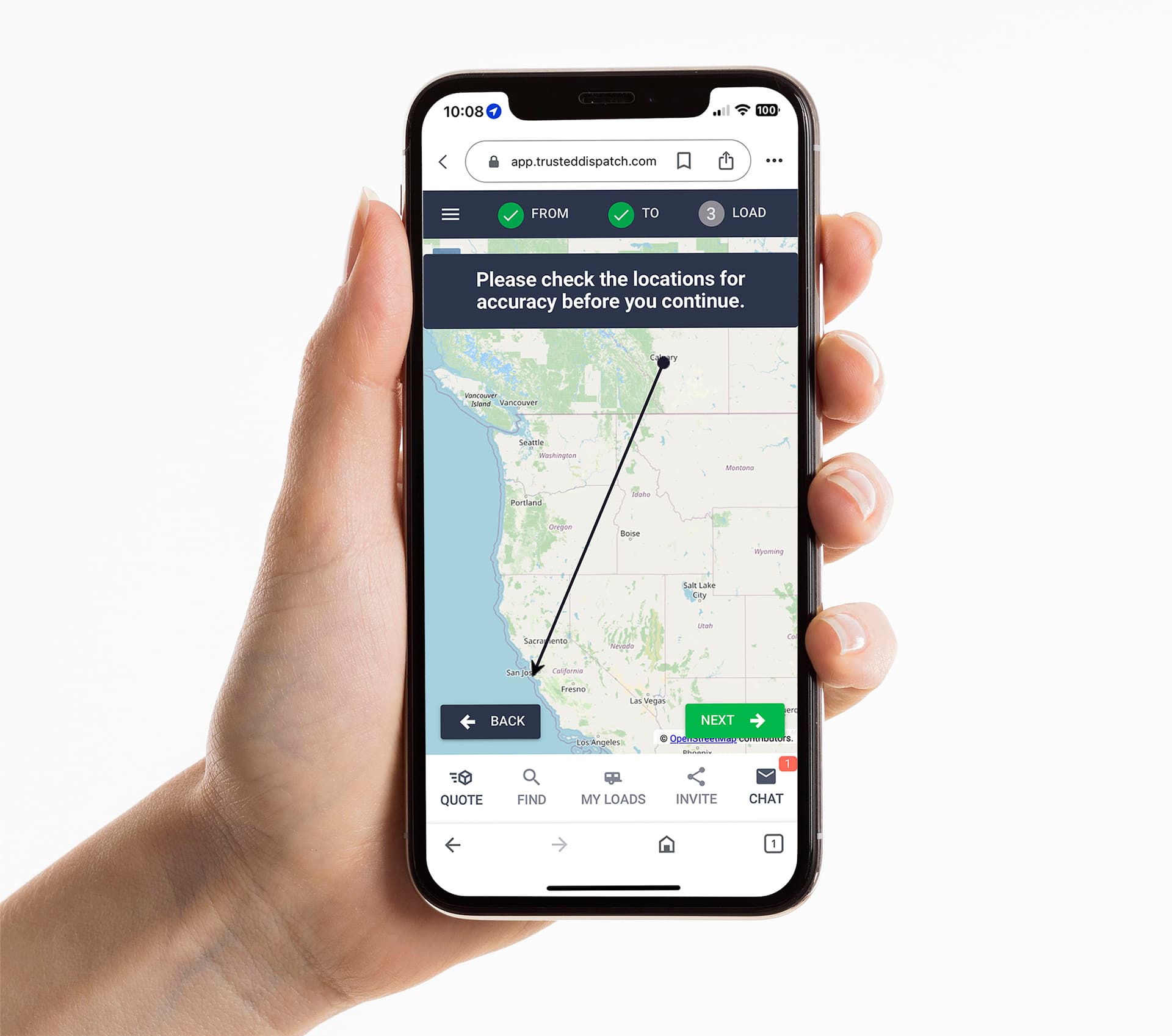 Receive a Free, Instant Quote
Use our calculator to find out how much it will cost to ship your load. Input your pick-up and delivery locations and find the dimensions and weight of your equipment with our simple equipment specs tool. Receive your quote in seconds.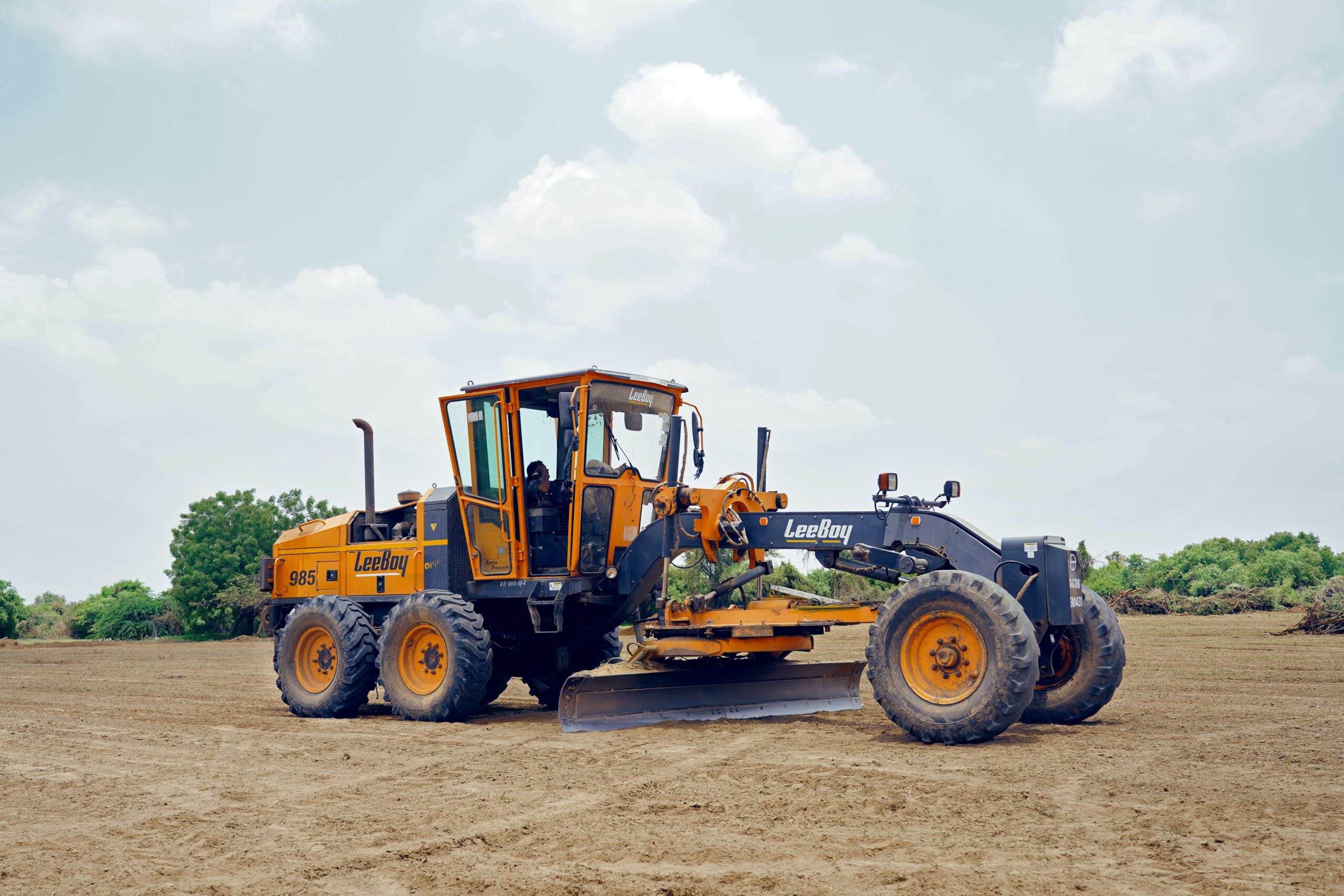 Publish Your Load For Free
Connect directly with our community of heavy haul truckers looking for loads. Our drivers are licensed, insured, and experienced in equipment hauling. They can take your load virtually anywhere in North America.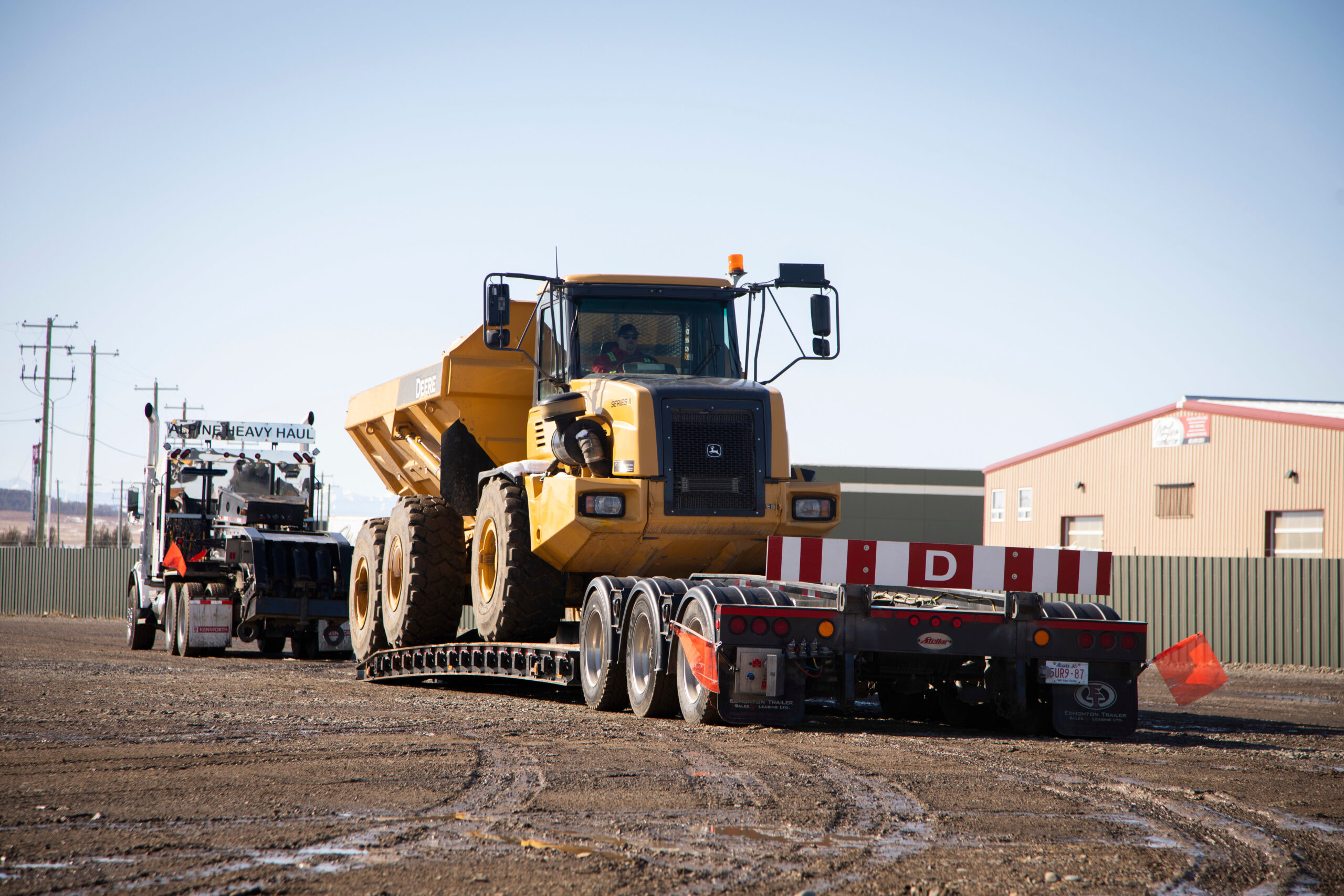 Have Your Load Delivered
Receive door-to-door delivery and great customer service throughout your heavy haul shipment. Your truck driver will have all the equipment and space needed to transport your load safely and on time.