How to Securely Ship Farm Equipment
Shipping farm equipment isn't exactly something you can jump into without any knowledge. Drivers need to know what trailer to use, how to load it, how to secure the equipment, and how to transport heavy or oversized loads by following the rules of the road. Drivers need to be experienced in the process because it is imperative to ship large pieces of equipment safely.
At Trusted Dispatch, we ensure that all the drivers in our network are highly knowledgeable when it comes to shipping farm equipment. When you ship with Trusted Dispatch, you can always trust that your farm equipment will make it to you safely.
Hay Equipment Shipping
Though you do your best to buy equipment that is long-lasting, it will always need a replacement eventually. And when the haying season arrives, you might find yourself in need of a new piece of haying equipment and, subsequently, a reliable heavy-haul shipping company such as Trusted Dispatch.
Haying is, at its simplest, the cutting and collecting of dry grass to make hay. However, there are a few pieces of equipment required to make this work efficiently. At Trusted Dispatch, we want to make sure your haying season goes smoothly, so we are happy to help you ship many different pieces of equipment. Here are some common ones: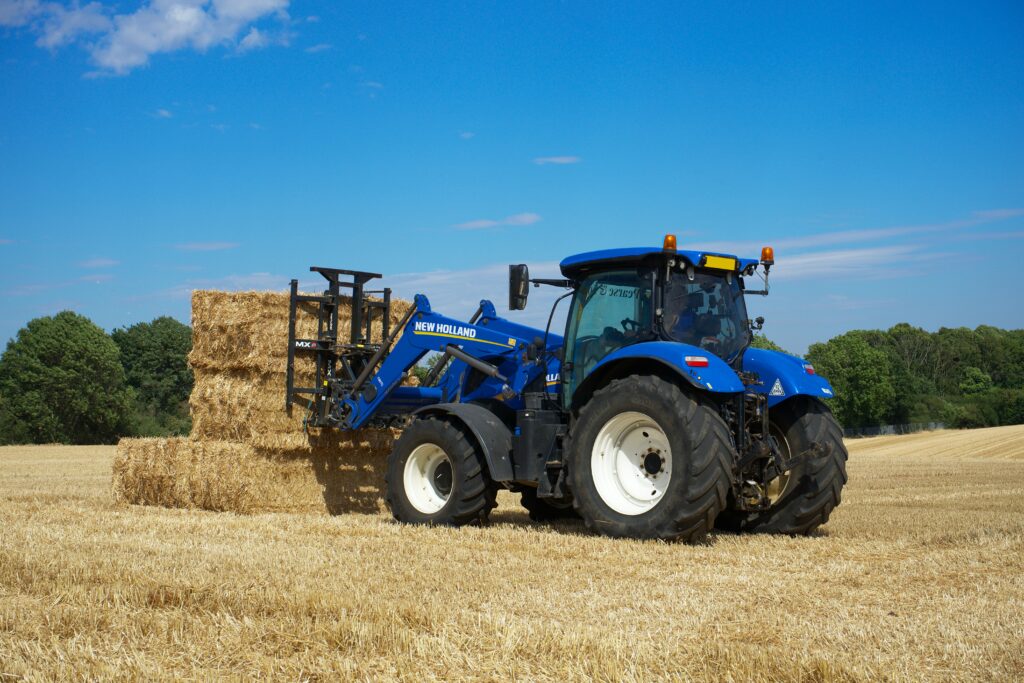 Swathers
Swathers are important to the first part of the haying process, in which the grass is cut and left in rows for drying and, later, collection. Sometimes swathers are powered by their own engines but are often attached to tractors. Swathers are large pieces of equipment that require long trailers to transport. Depending on how far you are shipping these implements, they may require an oversized permit.
Hay Balers
Balers are used when the grass is dry, or mostly dry, to collect the grass and form it into a compressed shape such as a round or square bale. Typically, these machines take on a circle-like shape with wheels and a method of attaching to a tractor. A small baler might fit on a flatbed trailer, but a larger one might need a different trailer type and a permit for an oversized load.
Top Manufacturers in Canada for Farming Equipment
When you're looking for high-quality haying equipment, it helps to have a couple of makes and models in mind. Here are some top brands in Canada:
John Deere: John Deere is an American company based in Illinois, but they are very popular in Canada. They manufacture various pieces of farming equipment, as well as other types of heavy machinery. They sell new and used high-quality equipment and have a wide range of models available. Their equipment can be purchased directly from the company or sourced from auctions.
New Holland Agriculture: New Holland Agriculture produces high-quality farming equipment for affordable prices and is a very popular farming equipment company throughout Canada and the United States. You can find new and used equipment for sale at auctions, as well as on their website.
TMG Industrial: TMG Industrial is a family-run company based in Richmond, British Columbia. With its affordable prices and reliable equipment, TMG Industrial is a popular choice for farmers across North America.
Degelman Industries: Degelman Industries is based in Regina, Saskatchewan, and prioritizes meeting the needs of North American farmers with high-quality equipment and innovative steps forwards in the industry.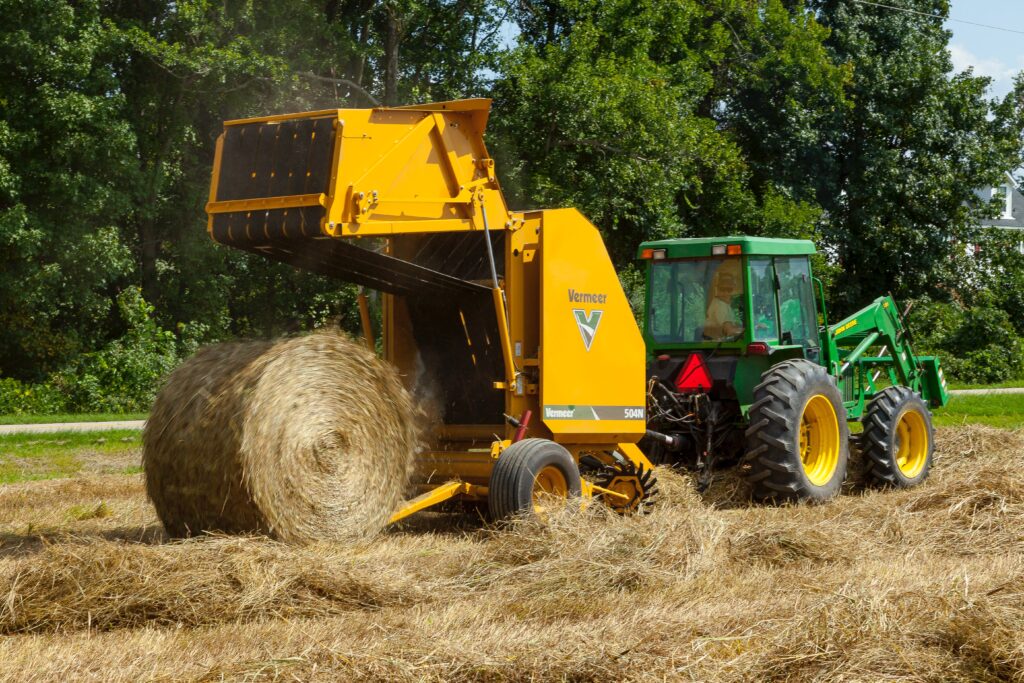 Get Your Free Quote for Swather and Baler Shipping
When it comes to swather and baler shipping, Trusted Dispatch is prepared to help. We have the experience and knowledge to do the job well and the prices to make it easy on your wallet! You can even get a quote from us for free in just three easy steps. Input your pick-up and drop-off locations, enter the dimensions of your load (height, length, width, and weight), and receive your free quote instantly!