The Top Harvest Season Auctions in Canada
In this Article:
Types of farm equipment auctions
Harvest season challenges in Canada
Canadian auction companies by region:

BC Auction Companies
Alberta Auction Companies
Saskatchewan Auction Companies
Manitoba Auction Companies
Ontario Auction Companies
Quebec Auction Companies
Atlantic Canada Auction Companies

Cross-border Auctions
Get a free, instant quote for AG auction shipping
Auctions are an excellent place to find harvesting equipment. You can find new and used machines in countless makes and models, and there are many chances to purchase the machine at a better price than you would've found purchasing from a dealer.
There are many options for buying at an auction, too. You can buy in-person or send someone else in your stead. And because you can participate in online auctions, you can buy from a local auction company or a global one.
The Different Types of Auctions
Many farm equipment auctioneering companies are family businesses that have been around for a long time. They know how to run an auction very well and genuinely care about farmers' interests. They strive to create a positive environment and want to make sure you receive high-quality equipment for a fair price. They don't want to rip you off.
At Trusted Dispatch, we follow the same ideas of positivity and fairness with our simple processes, high-end customer service, experienced drivers, and reasonable prices. With harvest season already in progress, Trusted Dispatch is ready to help you ship your farm equipment wherever it needs to go. We have experience shipping a wide variety of equipment sold at farm equipment auctions, so you can rely on us to be there for you when the bidding closes.
Changing Seasons
As fall and spring are the harvest and planting seasons, respectively, these are also peak times for buying, selling, and shipping equipment. Everyone will be looking for the best equipment they can get in order to have a successful season, so it'll be out with the old and in with the new (and/or refurbished). That means lots of machines on the market and lots of opportunities to find any machines you've been needing.
Canadian Harvest Season
If you're on the lookout for new equipment come harvest season, it helps to know when to start looking. Typically, the harvesting season in Canada can stretch from August to November. Unfortunately, due to weather variations from year to year, the harvest season can fluctuate. When winter overstays its welcome well into May, seeding conditions are not optimal until later in the year, which impacts harvesting time.
The opposite can also happen when it gets warm much earlier in the year, and seeding can be done sooner. How quickly or slowly summer cools into fall also has a large impact on harvest season. If you still have harvesting to do after the first frost hits, you might be in trouble. Many plants are sensitive to cold, and below-freezing temperatures can cause damage to your crops. The amount of rain received at crucial points of plant growth also impacts yield and harvest times, as we have seen with the 2022 harvest season.
The 2022 Harvest Season
This year, the harvest is happening later than it did in 2021. In 2021, the prairies experienced a lot of heat and not quite enough rain, so farmers were forced to harvest their crops early. This August, we also had low rainfall and high temperatures, but it wasn't as extreme as last year, so crops did quite well, and farmers are experiencing excellent crop yields. Though it has been dry as of late, the rain that came in June really boosted the growing season and carried the crops through the dry weather of late summer.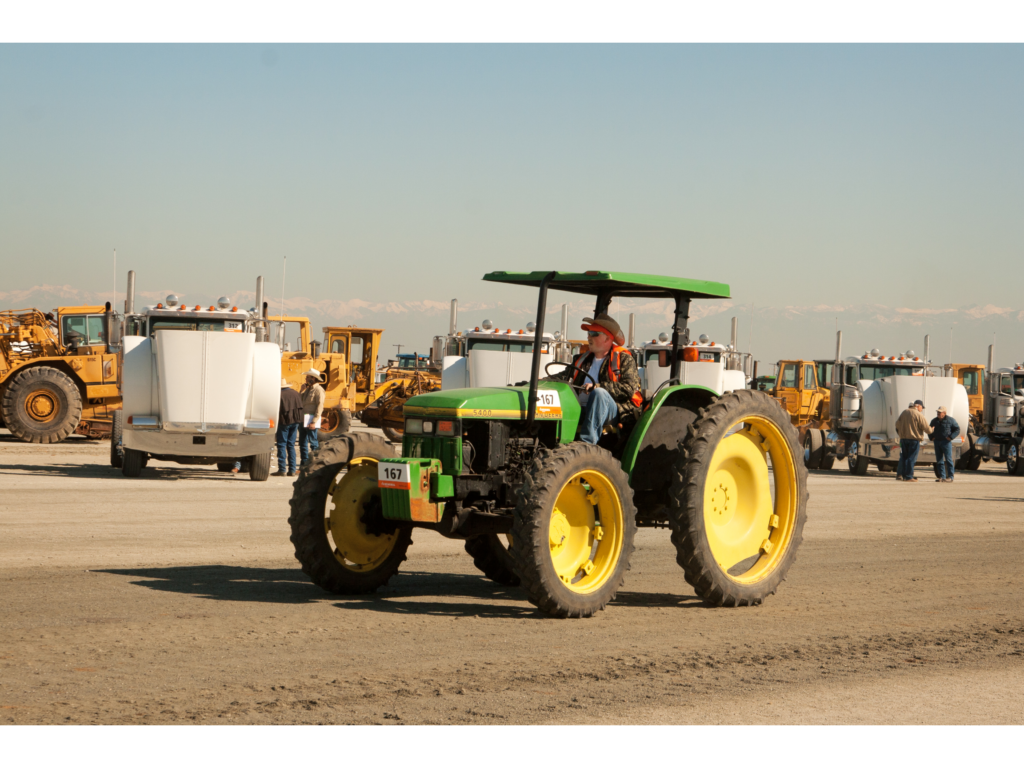 Canadian Auction Companies
There are numerous farm equipment auction companies across Canada, and it's not easy to know where to begin looking. Here are some established and trustworthy auction companies in Canada to help get you started on your hunt for harvest equipment.
Ritchie Bros. Auctioneers: Ritchie Bros. is an excellent auction company and is one of Trusted Dispatch's valued partners. Their regular auctions take place worldwide, selling a huge variety of heavy machinery, including farming, industrial, forestry, and construction equipment. Ritchie Bros. has permanent auction lots as well as pop-up locations, so with the frequency and widespread nature of their auctions, it shouldn't be difficult to find an auction near you. A great deal of Ritchie Bros. locations are scattered throughout the prairie provinces. And with the added convenience of online bidding, finding the equipment you need is simpler than ever. Auction dates, equipment listings, and more information can be found on the Ritchie Bros. website.
Michener Allen: Michener Allen is another fantastic partner of Trusted Dispatch, and they have locations in Acheson, Calgary, and Winnipeg. However, going to the auctions in person isn't necessary because Michener Allen often offers online building and helps bidders save money on travel expenses so they can put more towards equipment. For more information, you can view their auction calendar and their inventory list.
Global Machinery Auctions: Global Machinery Auctions is located in Alberta, but they reach much further. They have excellent selections of industrial, farming, construction, and trucking equipment and do their best to ensure that the equipment is sold for the best prices possible. They strive to make processes, such as bidding, buying, and shipping, as simple and transparent as possible. There are many pages on their website that go through helpful topics, such as how to buy and what to buy. There's even an app on the app store where you can browse their inventory. Global Machinery Auctions has decades of experience and are here to make auctions accessible for you.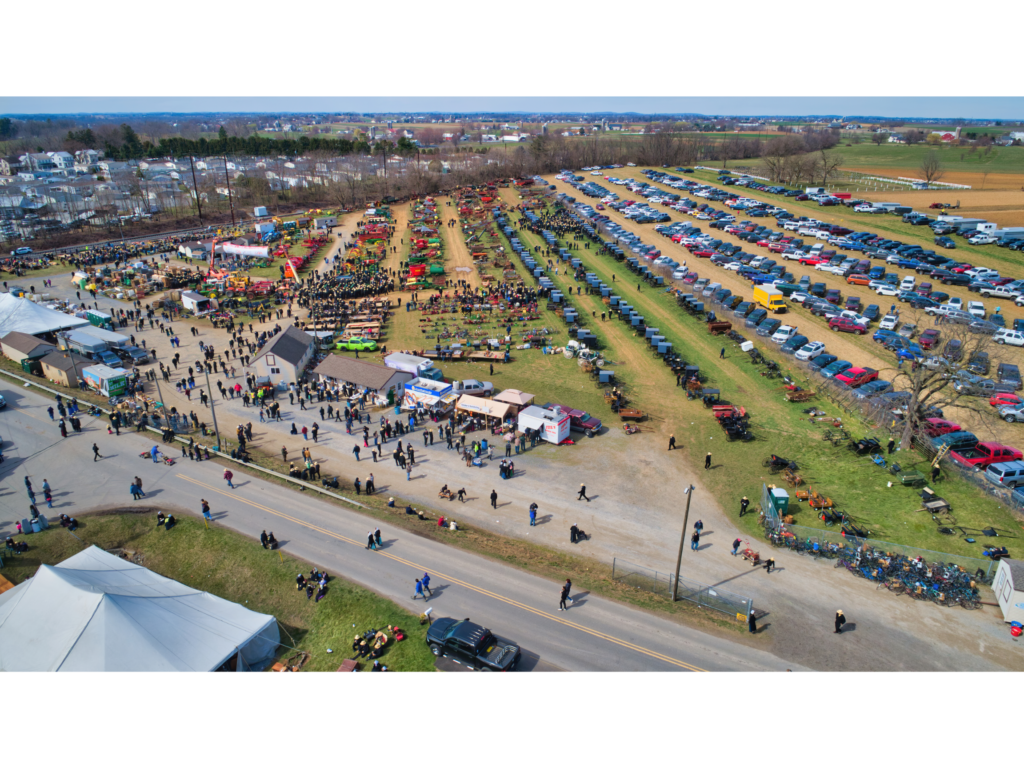 British Columbia
Ritchie Bros. Aucitoneers has three permanent auction locations in British Columbia, which are located in Prince George, Burnaby, and Chilliwack.
Beekman Auctions is located in Chilliwack and is a reliable tractor and farm equipment auction company serving all of Canada, particularly for farmers in the Chilliwack region. Many of their auctions take place locally, but there are frequent online auctions to accommodate buyers located further away.
Rhythm Auctions is a family-owned business based in Northern British Columbia, in Charlie Lake. They strive for professionalism and high-quality items. You can view their auction schedule here.
Alberta
Ritchie Bros. Auctioneers has four permanent auction locations in Alberta, which are located in Lethbridge, Calgary (near Valleyview) and Nisku.
Michener Allen has two locations in Alberta, which can be found in Acheson and Calgary.
Global Machinery Auction's headquarters are located in Nisku, Alberta, and they are an excellent company to go to to find the equipment you need. With years of experience, they are highly knowledgeable and can almost certainly assist you in your equipment hunt, regardless of your own auction experience.
Graham Auctions is an excellent Albertan auction company based in Calgary, Alberta. With over twenty-five years of experience, they know how to run an auction well. They understand what customers are looking for, how to stay organized, and how to provide helpful customer assistance.
Team Auctions operates out of Drayton Valley, Fairview, and Taber. (They also have a location in Kamloops, B.C.) You can find their auction schedule on their website or download their mobile app from the app store.
Saskatchewan
Ritchie Bros. Auctioneers has three permanent auction locations in Saskatchewan, which are located in Saskatoon, North Battleford, and Rouleau.
PBR Auctions is located in Saskatoon, Saskatchewan, and they host both online and in-person auctions for farming and industrial equipment. They are proud to own a large facility containing multiple auction rings, as well as a restaurant to make your auction experience comfortable and casual. With decades of experience, they are one of Western Canada's top auction houses. View their auction schedule here.
McDougall Auctions started as a family business and is now a leading auction house in Saskatchewan. They are based in Saskatoon but have five locations across Canada and describe themselves as a family business with the abilities of a large corporation.
Kramer Auctions is located in North Battleford, Saskatchewan, and holds over one hundred agricultural, industrial, and construction equipment auctions every year. Their extensive experience makes them ready to help you find the harvest equipment you need this fall.
Manitoba
Ritchie Bros. Auctioneers has an office in Douglas, Manitoba.
Eisner Auctions is located in Minitonas, Manitoba. With fifty years of auction experience, they attract thousands of buyers and are here to help you with both buying and selling farming and industrial equipment.
Hailing from Blumenfeld, Manitoba, Bill Klassen Auctions Ltd. has over fifty years of experience holding auctions and focuses on selling farming and industrial equipment. The owner, Bill, has been involved in multiple auctioneer associations, including the Manitoba Auctioneers Association.
Ontario
Great West Auction Company holds both online and in-person auctions. Though they are involved in realty, they also auction off excellent selections of farming and industrial equipment. You can view their auction schedule here.
Jacob Auctions Ltd. was founded in 1979 and still holds farm equipment auctions out of Mitchell, Ontario. Specializing in farm equipment, real estate, and antique auctions, they have regular in-person auctions at their facility.
Quebec
Ritchie Bros. Auctioneers has a location in Montreal for buying and selling farm equipment.
GIQ Auction.com is based in Saint-Mathieu-De-Deloeil. Their online auctions run out of several locations across Canada and feature various heavy equipment and farm machinery.
Serge Noël Equipements is a heavy equipment auction company based in Saint-François de la Riv.-du-Sud. If you speak French, you may want to check out their auctions for tractors and more.
Maritime Provinces
Eastern Frontier Auctions is an online auction company serving the Atlantic provinces of Canada and beyond. Their auctions include heavy industrial equipment, construction equipment, and farming machinery.
Ritchie Bros. Auctioneers have a location in New Brunswick to host heavy equipment and agricultural equipment shipping. With in-person and online auctions, you can participate in almost any Ritchie Bros. auction, regardless of the host location.
Cross-Border Shipping
Sometimes the equipment you need is located across the border in the United States, and sometimes you'll even find equipment closer to you when you look across the border. Canada is a vast country, and if you're trying to ship from the Maritimes to Alberta, you might have better luck price-wise if you can find the same machine in Montana. Yes, there are extra costs associated with crossing the border, but the cost of shipping all the way across Canada may be higher.
Trusted Dispatch provides shipping across the border, and we do our best to make it easy for you. We are happy to help walk you through the process, whether that is by email, phone, online chat, or even our Trusted Tips page.
It helps if you do a little research yourself before getting into the thick of cross-border shipping. Even a basic understanding of the regulations surrounding importing equipment can help ease your confusion, increase your confidence and help you figure out what questions you need to ask.
We understand, however, that getting farm equipment sent across the border can feel like too much to handle. For that reason, we have provided a list of trusted customs brokers to help you out. Our customs brokers are reliable and exceptionally knowledgeable. With them on your side, you don't have to worry about understanding all the ins and outs of cross-border shipping because it's their job to know those rules and regulations, so you don't have to.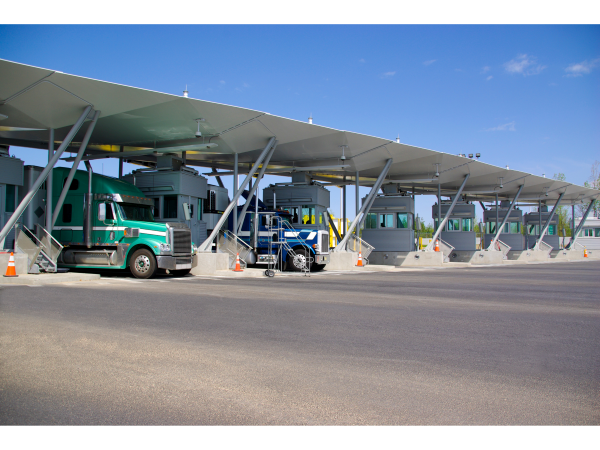 Reliable Shipping from Agricultural Auctions
No matter where you find your farming equipment, Trusted Dispatch can ship it to you from anywhere in North America. We don't want the cost or complexity of heavy-haul shipping to prevent you from getting the equipment you need, especially at such an important time of year. We offer fair prices, a simple shipping process, and a network of experienced and fully vetted drivers.
Get Your AG Auction Shipping Quote Today
Already know what you want to ship? You can get started right now with a free, instant quote in three simple steps.
Input your pick-up location
Input your drop-off location
Input the dimensions (width, length, height, and weight) of the items you are shipping
That's all! Just like that, you can get your quote (for free!), and if you're happy with it, you can get started on posting the load to our load board and get matched with one of our drivers.
If you don't know the dimensions of your load, there's no need to worry! Trusted Dispatch has a powerful Specs Tool with over 60,000 makes and models of equipment pre-loaded on our website.
Trusted Dispatch is here for you. We are available during regular business hours via phone, email, and online chat. We are happy to answer any questions about getting started with heavy-haul shipping for the harvest season!