Inside this Article:
What qualifies as a long haul?
Long-haul shipping in Canada
Long-haul shipping across the border
How to prepare for long-haul shipping
How to find the best quote for long-haul shipping
What Are The Best Heavy Equipment Shipping Options?
The goods and materials we use in our daily lives are transported around the globe by various methods. From cargo ships to trains to air transport, the shipping of goods is a complex web. When it comes to hauling heavy equipment and industrial machinery, the shipping options are more straightforward.
The best option for shipping heavy equipment and oversized loads in North America is heavy haul trucking. Trucking is affordable and well-suited to carrying industrial machinery and large pieces of equipment between locations in Canada, the United States, and over the border. Depending on the distances your shipment needs to travel, your load will either be classified as a short-haul (travel takes a day or less) or a long-haul (travel requires two or more days).
What Qualifies as a Long Haul?
Long haul trucking is usually classified as covering distances over 400kms from the point of origin and requires a driver to spend multiple nights on the road in order to reach a destination. A long haul can include travel from one province to the next, which can take as little as a couple of days or as long as a week or more when travelling from coast to coast.
As long-haul trucking often crosses provincial or national borders, drivers are expected to follow the provincial and federally regulated labour laws and safety requirements for vehicles. When planning for a long-haul shipment, it's helpful to allow for some buffer time for the delivery. Trying to transport heavy loads over long distances on a tight schedule can be done, but it increases the opportunities for things to go wrong and can create unnecessary stress for all involved.
Does a Long Haul Shipment Cost Extra?
Due to the more time-intensive nature of long-haul shipments, extra charges may be incurred. Your shipping rates are based on a number of factors.
Size and weight of the load – The importance of a load is factored into the shipping charge. A bigger, heavier load, particularly one that is oversized, may incur additional charges, especially if a pilot or escort is required. Oversized loads are also more complex to transport and require a driver with the necessary expertise to handle your load.
Distance – The further the distance to be travelled, the higher the charge. Costs associated include fuel costs and road tolls, as well as payment for the time that the driver is on the road.
Duties and Tariffs – International shipments are subject to cross-border duties and tariffs, which are not included in your standard quote.
Shipping Across Canada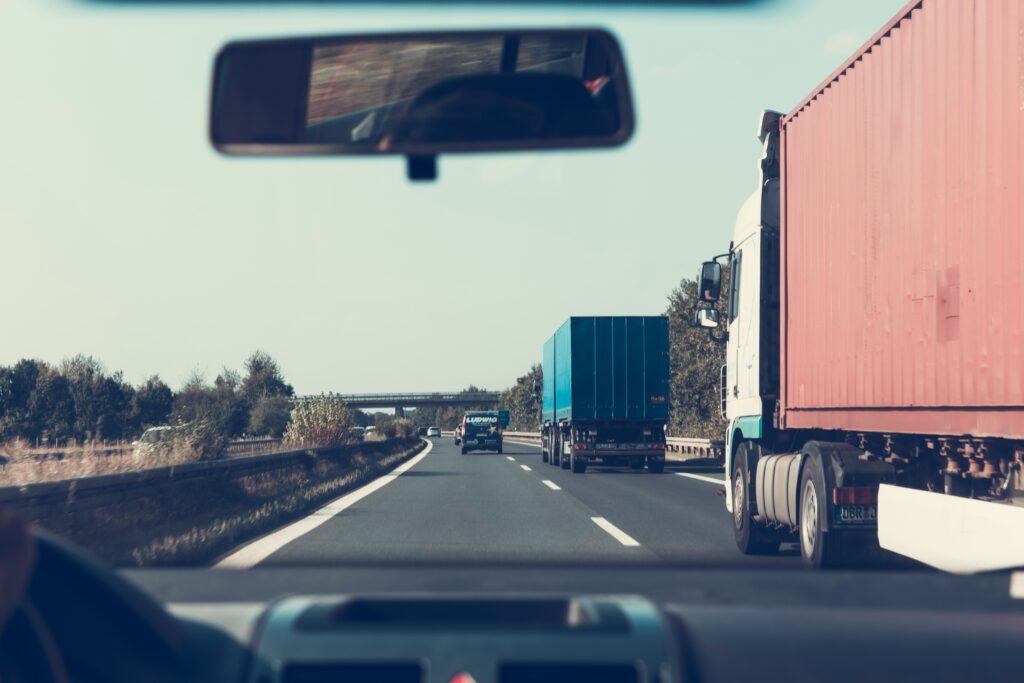 With long-haul shipping services available across Canada, you are open to your choice of vendors from which to purchase equipment. For example, hundreds of farm equipment auctions are happening across Canada daily, so you can search far and wide for equipment options that better suit your needs and budget.
Whether you purchase brand-new equipment straight from the dealer or find a better value at an auction, you'll likely need to find a driver to transport your purchase. The most common types of heavy hauls we see from auctions across Canada include the following:
Agricultural machinery

tractors
harvester combines
seeders
harrow attachments
sprayers

Construction equipment

backhoes
wheel loaders
road graders
dump trucks
cranes

Industrial equipment

cherry pickers
earthmovers
rock trucks
For every piece of heavy equipment that needs transport, professional drivers have the right trailers to get it moved.
Shipping Across the Border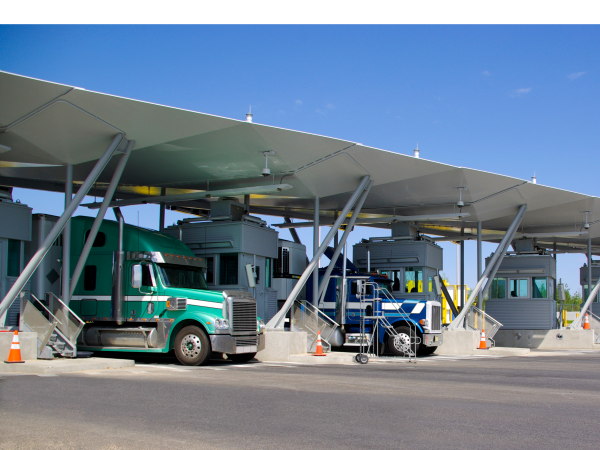 At Trusted Dispatch, our extensive network of long-haul drivers spans all areas of Canada and the U.S.A, making it a viable option to purchase equipment across the border. While the process of connecting with a driver is essentially the same as within Canada, other legal requirements need to be considered before shipping your equipment across the border.
Customs Requirements
When shipping equipment across international borders, you are required to provide documentation, such as proof of purchase and a bill of lading describing the contents of your shipment and destination. Also, bear in mind that your shipment will be subject to additional fees and tariffs that are not included in any direct shipping costs.
While you can choose to manage the paperwork yourself, we recommend enlisting the services of a customs broker. A customs broker will have specialized knowledge of the cross-border shipping processes and be qualified to handle all the necessary paperwork to meet customs requirements. Working with an expert will decrease the likelihood of errors resulting in your shipment being held up indefinitely at the border.
How to Prepare for Long-Haul Shipping
When recruiting a heavy haul trucker for shipping services, preparing well ahead of time ensures a smooth passage in the pickup and delivery of your shipment.
Pre-Shipment Planning
Some large, heavy, and awkwardly shaped farm equipment qualify as oversized loads that may require additional services such as pilot and escort vehicles. In order to figure out all the associated costs, it is important to provide your driver with all the relevant information about your shipment. Such details include:
The type of equipment or machinery to be delivered
Dimensions and weight
Delivery deadlines and special instructions
Photos of your load so your driver knows exactly what he is working with
There is some additional information that you'll want to consider in preparing your shipment for pickup. These details include:
Roll-on and Roll-off
Can the equipment be easily rolled on and off the truck, or does it require assistance to load and unload? If this is the case, you should arrange a load/unload assist at the time of pick up and delivery to get the equipment on and off the delivery truck.
Winter Preparation
In the freezing temperatures of Canadian winters, it is essential that you prepare your machine for loading in advance of the driver arriving at your location. Ensuring that your machine will start so that it can roll-on and roll-off the trailer is imperative to your load getting hauled on your scheduled date and time. Failing to prepare your equipment can result in your machine not running and your shipment being rescheduled for another day. Your driver will call ahead to liaise with you and check that everything is going smoothly for the pick-up. If you are having difficulties, it is important to let your driver know the situation to avoid unnecessary delays.
Cleaning the Equipment
Removing excess dirt and grime will alert you of any damage to the equipment, as well as identify the tie-down points for the equipment.
Inspect the Condition
Note any previous damage to the equipment as a record before transport.
Capture Photos
Take photos of the equipment as a record of current physical condition. This will allow for any damage that occurs during transportation to be assessed.
Remove Your Things
Make sure to inspect the inside of the machine and remove any personal belongings from the machine.
Mind Where You Park
Most trucks have a roll-on, roll-off system to move heavy equipment on and off the truck. Therefore, it is essential to park the equipment on level ground for easy loading and ensure the delivery location has the appropriate surface for unloading.
Consult the Manual
It is also recommended to check the manufacturer's manual for any helpful tips that they may have for transporting your machinery. They may suggest precautions like disconnecting the battery on machinery or covering smokestacks and exhaust pipes.
Communicate with Your Driver
Providing relevant details to your driver and preparing properly for the pickup and drop off will ensure that both you and your driver are in for any unexpected surprises when he picks up the load.
As the owner of the equipment, you are responsible for having the machinery in transport-ready condition when the driver arrives. Engage with your driver to get helpful tips on how to prepare your shipment. At the end of the day, the driver wants your equipment delivered safely to its destination, so working together is key.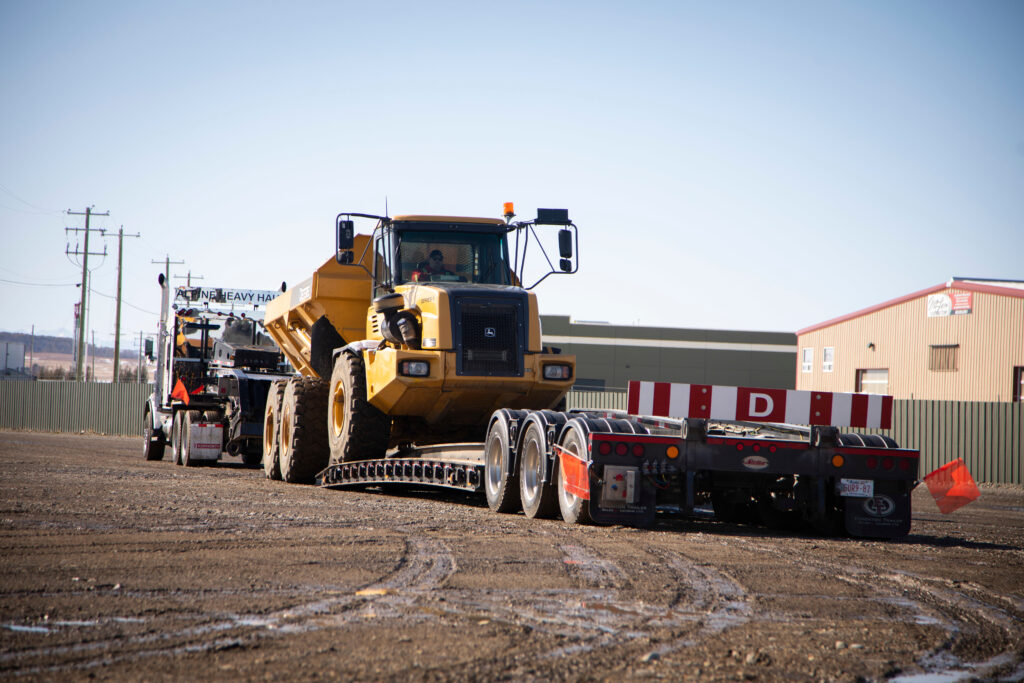 Additional Considerations for Long-Haul Transport Drivers
Unlike short-haul shipping, which usually covers the span of one day, there are many factors that a driver must consider when planning their route for a long-haul shipment.
Have the expertise to load, unload, and safely transport the particular piece of equipment they are carrying.
Know the road safety rules and regulations of each province or state they are driving through.
Prepare the truck and ensure the safety and roadworthiness of his vehicle ahead of the delivery.
Understand the requirements for cross-border transport and be aware of the relevant documentation as required by the customs authority.
Factor in rest stops along the way.
How to Plan the Timing of a Long Haul
When deadlines for delivery are time-sensitive, early planning is essential. Inclement weather may affect transport routes. Particularly in the fall and winter months, certain regions may be subject to heavy snowfalls and torrential rain that can essentially shut down roads and delay a shipment for days at a time.
Travelling during holiday periods also increases the likelihood of traffic congestion leading to delays. In the case of cross-border shipments, even if you enlist the assistance of a customs broker, allow a few extra days to provide for any hold-ups.
Long-haul shipments take time to reach their destination, so factoring in extra time for unexpected occurrences is important.
How to Find the Best Quote for Long Haul Shipping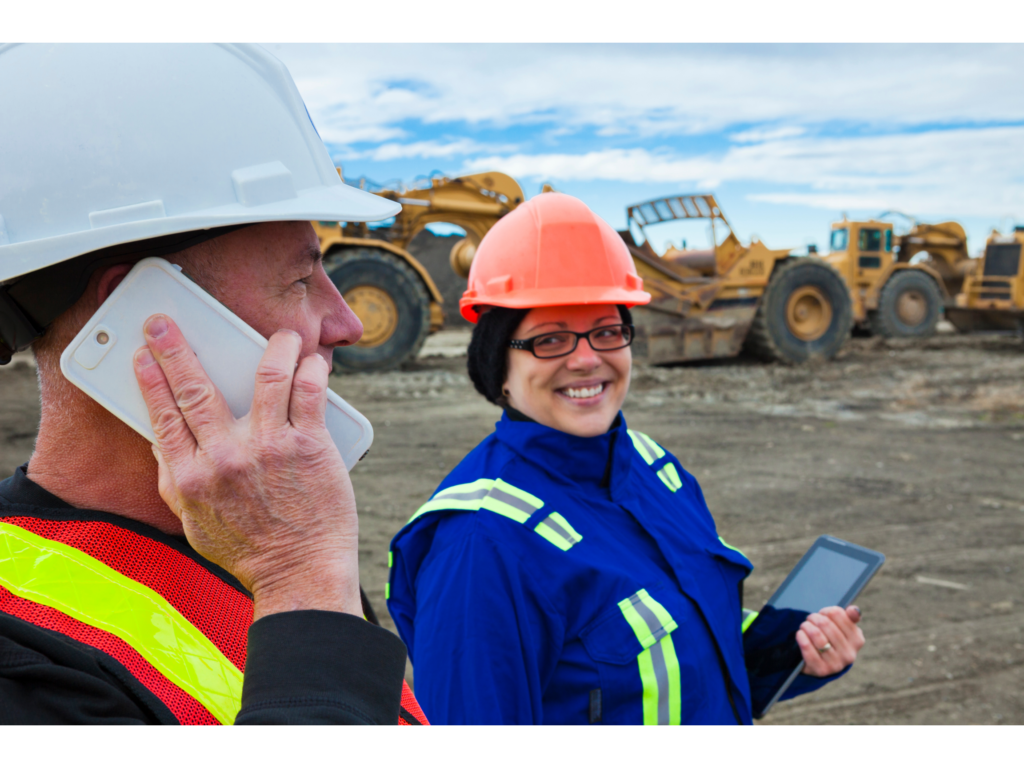 While shipping rates vary from company to company, and accepting the least expensive quote seems like the best route to take, you might want to consider a few other factors.
As outlined above, the long-haul delivery of heavy equipment is not a simple task. It requires careful planning and the expertise of a driver who knows what he is doing.
Also, when you think about the heavy financial investment, you have made in your new equipment, choosing carriers offering the cheapest shipping rates while not considering other factors may not be the best option. While insurance may cover the cost of damage sustained to your equipment during transportation, it does not factor in the lost productivity caused to your business by not having the equipment delivered on time.
Choose a company with a good reputation that hires only vetted, expert, heavy haul carriers within its network. Testimonials and reviews from the Better Business Bureau, Facebook, and Google give you a good idea of the quality of service you can expect from a company.
What are your contact options for the company? Can you only reach them via email, or can you easily talk to a live operator on the phone? If you have questions about your shipment and the process, you want to feel peace of mind knowing that there is someone who you can reach.
Are you also able to communicate directly with your driver? This is important as he is the person who will be delivering your load.
Why Experience Matters Most
When it comes to heavy equipment, experience is important. This is why drivers should be vetted to ensure they carry the necessary credentials and are fully insured to haul your load. Experienced drivers have delivered a range of machines and equipment, so they understand the complexity and expectations of the task. They are aware of trucking industry standards, as well as those regulations which are mandated provincially and federally. 
Connecting With The Right Driver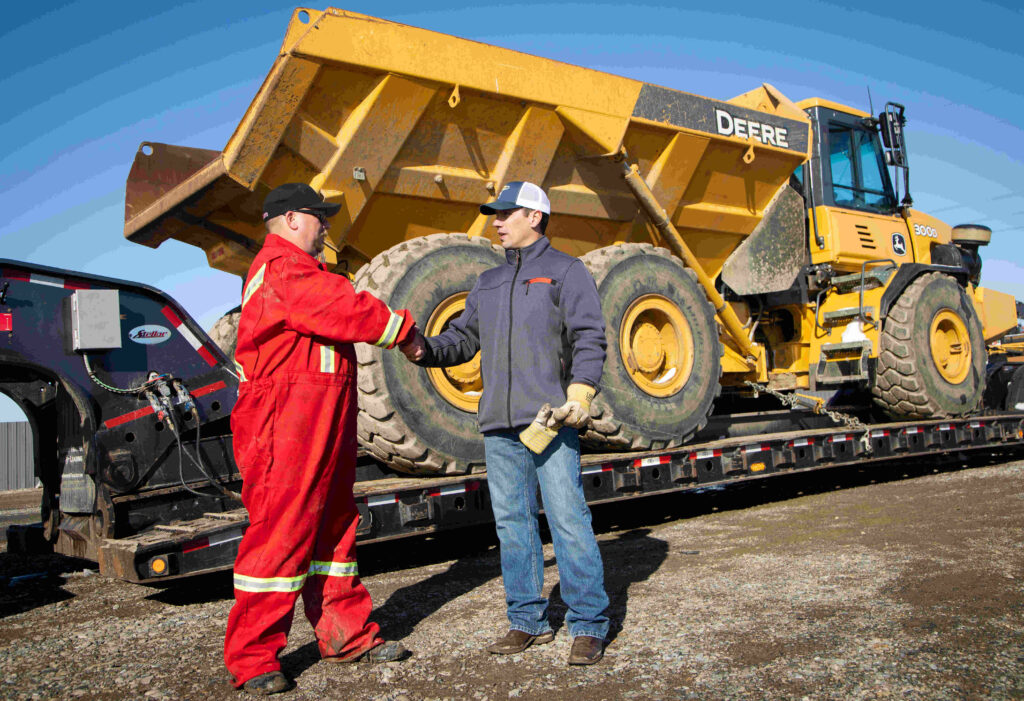 An experienced driver is great, but they also need to have the right gear and trailer to accommodate your load. At Trusted Dispatch, with our vast network of professional drivers, there is almost always a driver with the right trailer available to transport your equipment to your destination.
Rather than searching for a driver on your own, using our load board means the right driver finds you. Your best chances of getting matched with a driver happen when you add detailed information about your load, including pictures. It's also essential to be responsive on the app once you've posted a load. Every so often, a customer misses out on an opportunity with a driver because they neglected to check their messages for several days.
Receiving a quote for a shipment is not necessarily a guarantee of finding a driver. The more detailed information that you can provide, the better your response from potential drivers may be.
Keep in mind that pickup and delivery on major commercial routes will gain a lot of interest, but requests from remote locations with trickier loads might present more of a challenge. Drivers will generally claim loads that are on their route and match their trailers, so incentivizing a driver to accept a load that requires intensive handling or is out of their way might be necessary. In such cases, boosting your load is recommended.
Also, having a wider window of opportunity, rather than a rigid deadline for a job, will increase your chances of securing a driver faster.
Long Haul Trucking Services You Can Trust
At Trusted Dispatch, we've set up a process that makes it easy for you to connect with professional long-haul drivers across North America. Use our easy-to-use shipping quote calculator. Just type in your pickup and delivery location and the dimensions and weight of the equipment you need transported and receive your free quote instantly. Get peace of mind knowing that our drivers place priority on shipping your equipment securely, no matter what the distance.