How to Haul Forestry Equipment Between Alberta and British Columbia
The forestry industry is vital to the economic success of Alberta and British Columbia, with forestry products comprising a large industrial sector that contributes significantly to both provincial economies. And with the high level of forestry activity, there is a need to move specialized forestry equipment both within and between provincial borders. Transporting these heavy items requires special skill and care to ensure that they are shipped safely and securely to their destination.
Purchasing Equipment from an Auction?
Heavy equipment auctions are great locations to buy used equipment, and between B.C. and Alberta, there are plenty of auction sites to choose from. Online auctions also enable you to participate from your location without requiring you to travel if you can't or don't want to. Auction houses such as Ritchie Bros. Auctioneers offer a wide range of quality forestry equipment at a more reasonable cost than purchasing brand new.
What Types of Equipment Can be Transported?
With the right transport company, a large variety of forestry equipment can be transported to any destination across North America. Our drivers have transported forestry equipment such as feller bunchers, forestry skidders, knuckleboom log loaders, wood chippers, and swing machines.
What is The Pick-Up Deadline?
When you purchase forestry equipment from an auction, find out the deadline to have your equipment moved. If you don't move your equipment by the deadline, it may be subject to late fees, so it's best to secure your transportation services ahead of time.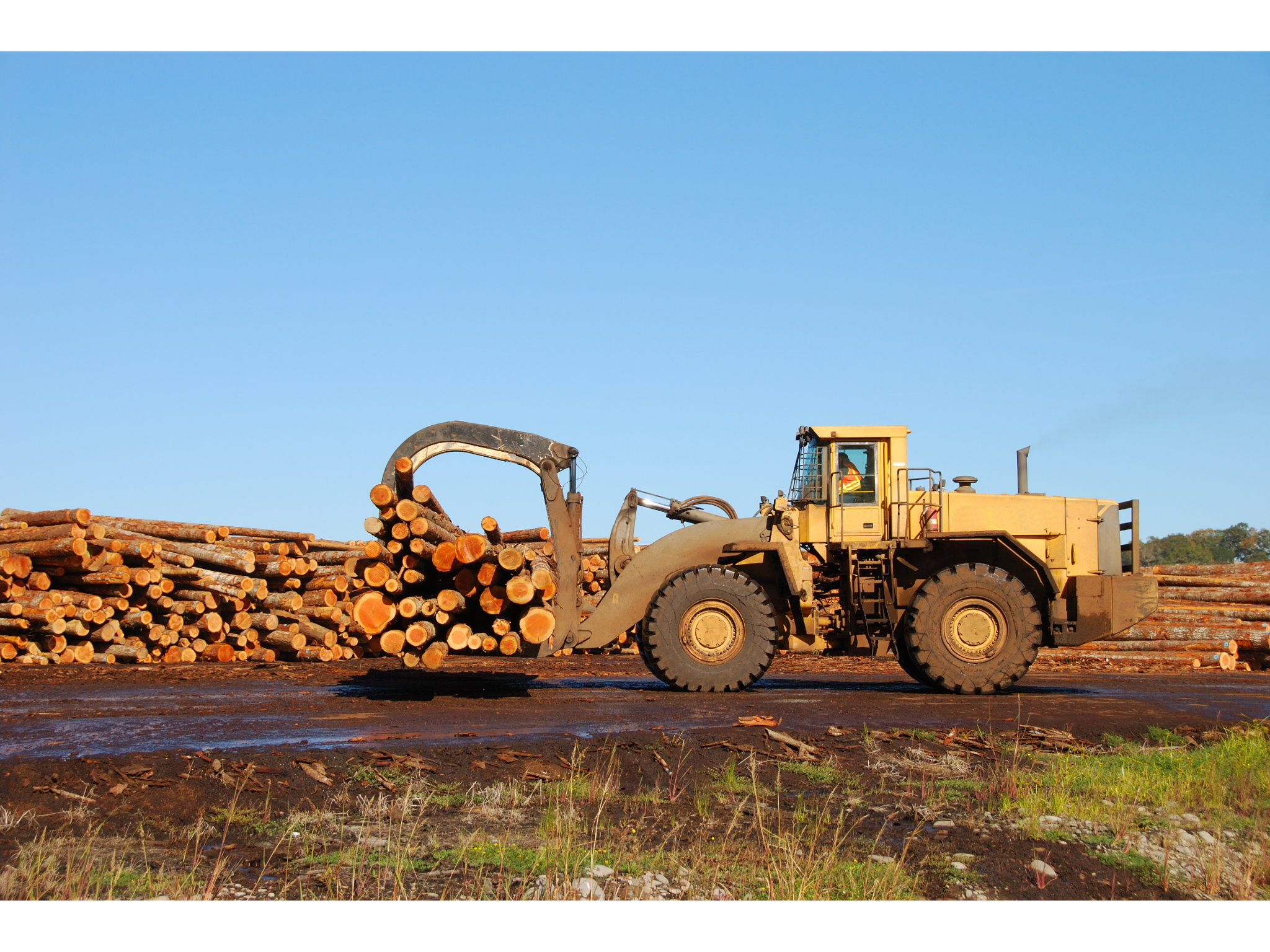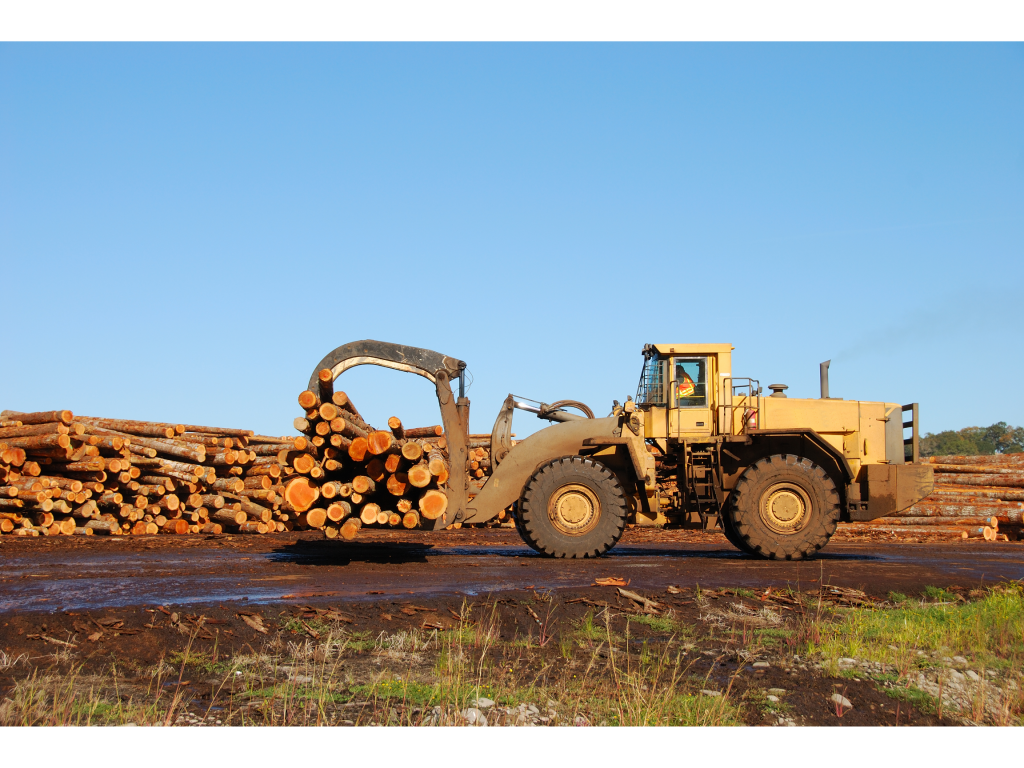 Oversized Load Restrictions in Alberta and B.C.
When shipping forestry equipment between Alberta and B.C., it is important to note that there may be certain restrictions and extra requirements depending on the size and weight of your machine.
Larger items, such as feller bunchers that exceed specific weight and size dimensions, are classified as oversized loads. These loads require special permits that must be obtained before transport. Typically, the driver will obtain these permits from each provincial authority along the transportation route before picking up your load.
Oversized transport rules may include the observation of special speed limits, travel time restrictions, the use of pilot cars, and special signage and flags that must be displayed on the truck and load. The terrain in each province is also very different, so heavy haulers must plan ahead and navigate the treacherous areas carefully.
Find a Heavy Hauler Company that Transports Between Provinces
When transporting heavy equipment across provinces, such as forestry equipment between Alberta and B.C., look for a trucking company that has the ability to transport your equipment anywhere across the continent. At Trusted Dispatch, we have over 1600 expert heavy haul drivers within our network, so finding a driver to transport your equipment is straightforward.
Estimate Your Transportation Costs
We offer free quotes so you can plan ahead for the cost of shipping your equipment. By estimating your transportation costs in advance, you can decide if the total cost of making your purchase or placing a bid is worthwhile.
Use our free calculator tool to get your instant, free quote. Simply enter three key pieces of information.
The pick-up location
The drop-off destination
The size, dimensions, and weight of the machine
If you are not sure of the specs of your machine, use our powerful specs tool. Our database holds the product specifications of over 60,000 pieces of heavy equipment across several industries. All you need is the make and model of your machine to get your specs.
Connect With a Driver
Once you have received your free quote, post it to our load board to connect with one of our professional heavy haul drivers. Posted loads are usually claimed within 24 to 48 hours so check your email or the Trusted Dispatch app regularly. This way, you won't miss the opportunity to connect with our professional heavy haul driver.
Once your load has been accepted, you will be given the contact details of your driver. You can communicate the details regarding the required pick-up date and any other important information at this time. Check in regularly before the scheduled pick-up to advise of any changes to the shipment.
Reliable Heavy Hauler in British Columbia
At Trusted Dispatch, our expert drivers have years of experience hauling heavy equipment across Canada and the United States. From forestry to agriculture and mining to construction, we provide reliable heavy-haul transport safely and securely to your door. If you need heavy haul transport in B.C., use our free calculator tool to get your free quote instantly.