What Is the Cost to Haul Construction Equipment?
When it comes to transporting construction equipment, hiring the services of a qualified professional driver is key. Heavy equipment hauling is complex and can be dangerous when not handled properly.
Professional heavy haulers have the knowledge and experience to transport a wide range of construction equipment. While shopping around for the best price may seem like a good option, cutting corners to lower prices may pose a considerable threat to your valuable machinery.
Construction Equipment Transport Cost
There are several factors to heavy haul logistics that determine heavy equipment transport costs, including:
The distance
The size
The time of year
Insurance
Equipment costs
Labour costs
Distance: Long Hauls vs. Short Hauls
While short-haul distances are characterized by shorter timeframes with no more than one night on the road, long-haul shipments can take several days. These longer timeframes necessitate more labour hours as drivers will be on the road longer and only behind the wheel for hours specified by law. Longer distances also contribute to higher fuel costs which must be factored into the overall cost of transport.
Size: Oversized Loads
Oversized loads are characterized as weight and size dimensions exceeding regulated limits. Special precautions must be taken when hauling oversized loads, including ensuring the safety of the driver and the safety of other drivers on the road and preserving public infrastructure en route.
In such circumstances, a heavy haul driver needs special permits to travel on public roads. While the driver will secure the permits, you will be responsible for the cost.
Manoeuvering oversized loads on public roadways also requires a high level of skill and experience that a professional driver can only provide. Additional pilot vehicles may have to be used to escort the truck and trailer throughout the duration of the trip. They serve to warn other vehicles of the oversized load and can also check for hazards that may impede travel.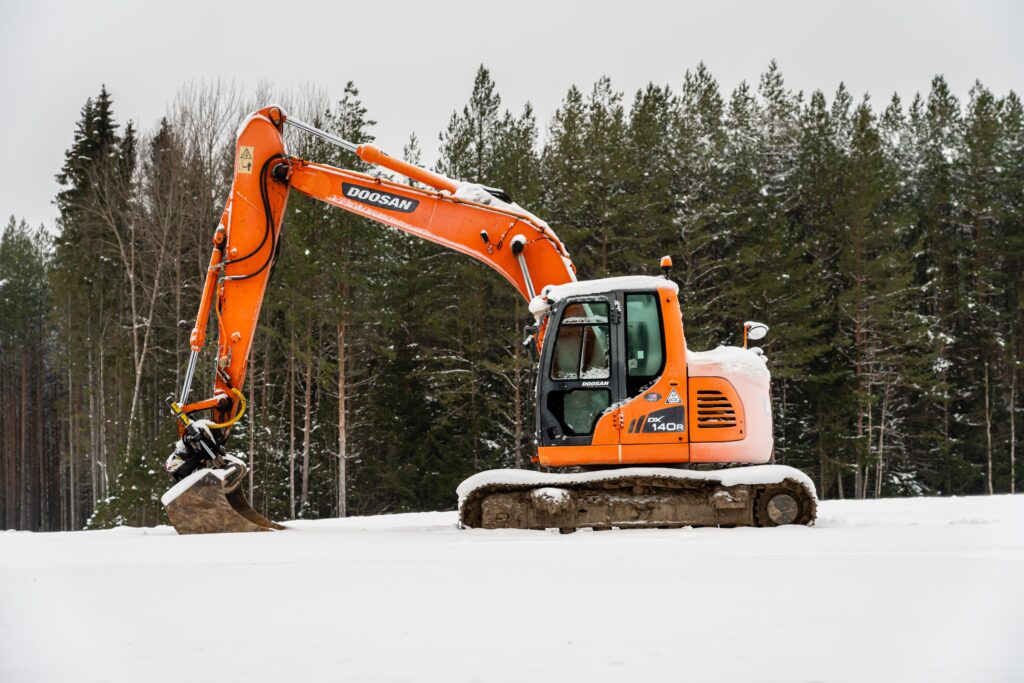 Time of Year
Seasonal changes also impact the cost of delivery. The fall tends to be a busy time for shipping equipment, as heavy machinery is moved before the first snow settles on the ground. With everyone scrambling to ship their equipment simultaneously, there is a high demand for drivers, which can increase the cost of delivery.
Adverse weather conditions can also impact the ability to find a driver due to unfavourable conditions, which pose a greater risk. Trying to find a driver to haul your load during this time may require boosting your load (increasing the amount you're willing to pay) in order to incentivize a driver to take on your shipment.
Freight Insurance
When booking shipping services through a transport company, it is important to ensure that your driver is fully cargo-insured. Lack of insurance or limited insurance will prove to be costly if your equipment is involved in an accident or damaged during transit. These costs must also be factored into the overall cost of delivery.
Shipping Heavy Equipment Safely
To ship your construction equipment safely to its destination, your driver must use the appropriate tools for delivery.
Choosing the Right Trailer
The dimensions and weight of your vehicle will determine the type of trailer that will be used to transport your equipment. There are a variety of specialized trailers, such as step deck trailers and removable gooseneck trailers, that cater to different types of heavy machinery. While step deck trailers accommodate loads of up to 48,000 lbs, removable gooseneck trailers are utilized to transport loads up to 150,000 lbs safely.
Chains and Straps
Chains and straps are used to bind the heavy equipment securely to the trailer. These loads must be secured at four tie-down points located at the four corners of the vehicle. Additional tie-down points are required for machines that have attached booms and exceed a specified weight.
The chain size and grade are dependent on the weight of the load being transported and must adhere to all regional rules and regulations. Adjustable straps are also required to allow for tightening during transportation and prevent any movement of the load on the trailer.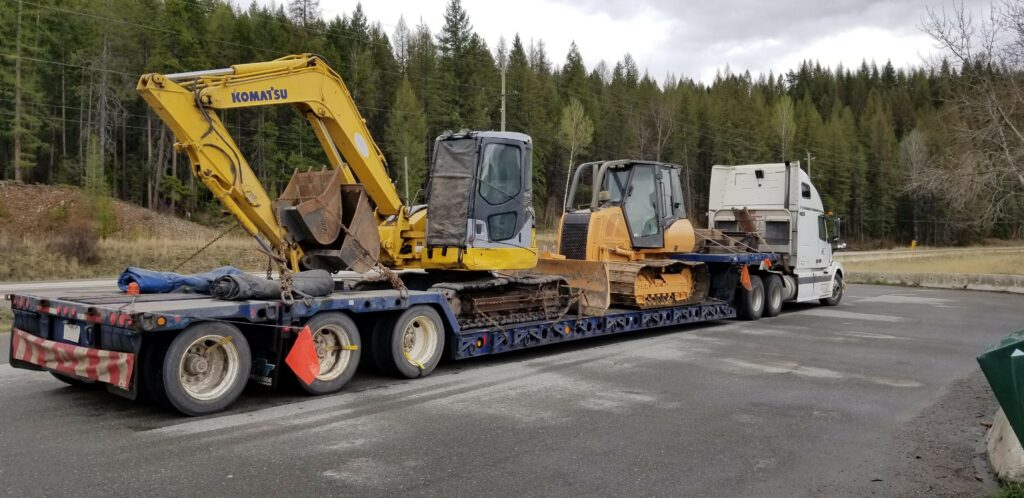 Heavy Equipment Transport Services in Canada and the United States
When it comes to the cost of shipping heavy equipment, many factors must be considered when hiring a heavy haul transport company. At Trusted Dispatch, we offer fair pricing for expert truckers so that we can get your equipment safely and securely to its destination. Use our free quote calculator to get your instant free quote today!