How to Find Reliable Backhoe Transport in Canada
Backhoes are incredibly versatile machines. They're capable of digging depths of up to 14 feet, lifting and transporting materials, and so much more. After purchasing a backhoe, you'll probably want to get it on your construction site as soon as possible–but transporting it might be a problem if you aren't prepared.
Backhoes are heavy pieces of equipment, which means that transporting them isn't always straightforward. There's a lot to consider when you're looking into backhoe transportation. What are the dimensions of the backhoe? Does it count as an oversized load? Are you transporting it across the border? These are critical considerations to keep in mind before you arrange transportation. 
At Trusted Dispatch, we're here to help you transport your backhoe safely and efficiently. Our network of drivers is dedicated to providing high-quality, professional transportation services across North America.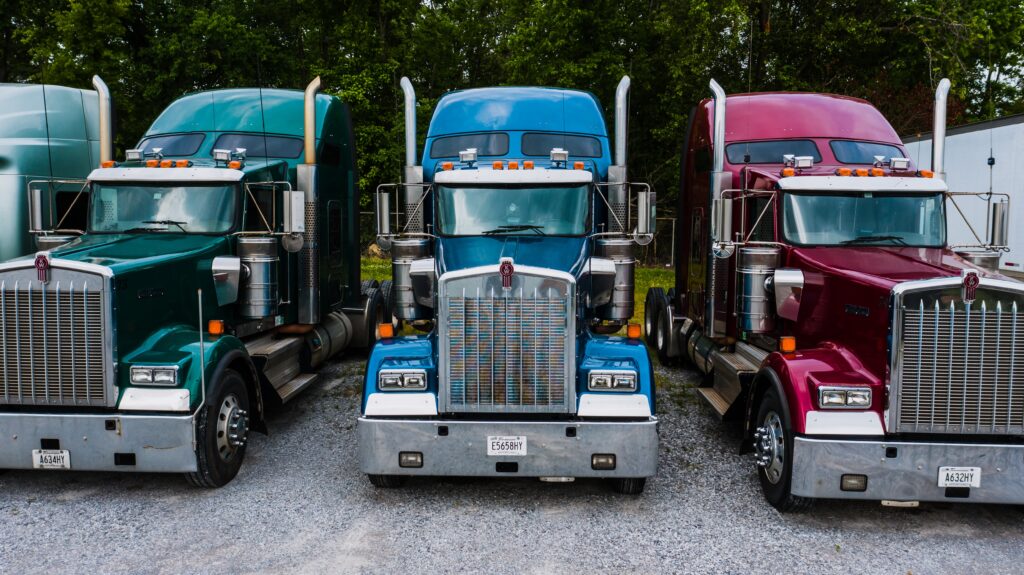 What to Look For In a Shipping Company
The first step in transporting a backhoe is deciding on a shipping company. When researching shipping companies in North America, there are a few key factors to look out for:
Experienced drivers. Your driver should be experienced and knowledgeable in heavy equipment shipping to ensure that your equipment reaches its destination safely and efficiently.
Comprehensive customer service. The best shipping companies provide helpful, comprehensive customer care services to ensure you're completely satisfied with their services.
No hidden fees. Every shipping company should be honest and transparent about its pricing. If a company has hidden fees, it indicates that they are not the most trustworthy option.
Prioritized safety standards. Safety should always come first, no matter what. A shipping company with streamlined, prioritized safety standards takes great care to ensure that heavy equipment is transported as safely as possible.
Good reviews and testimonials. The best way to determine if a shipping company is trustworthy is by looking at its reviews. These reviews will tell you everything you need to know, from professionalism to the safety standards in place.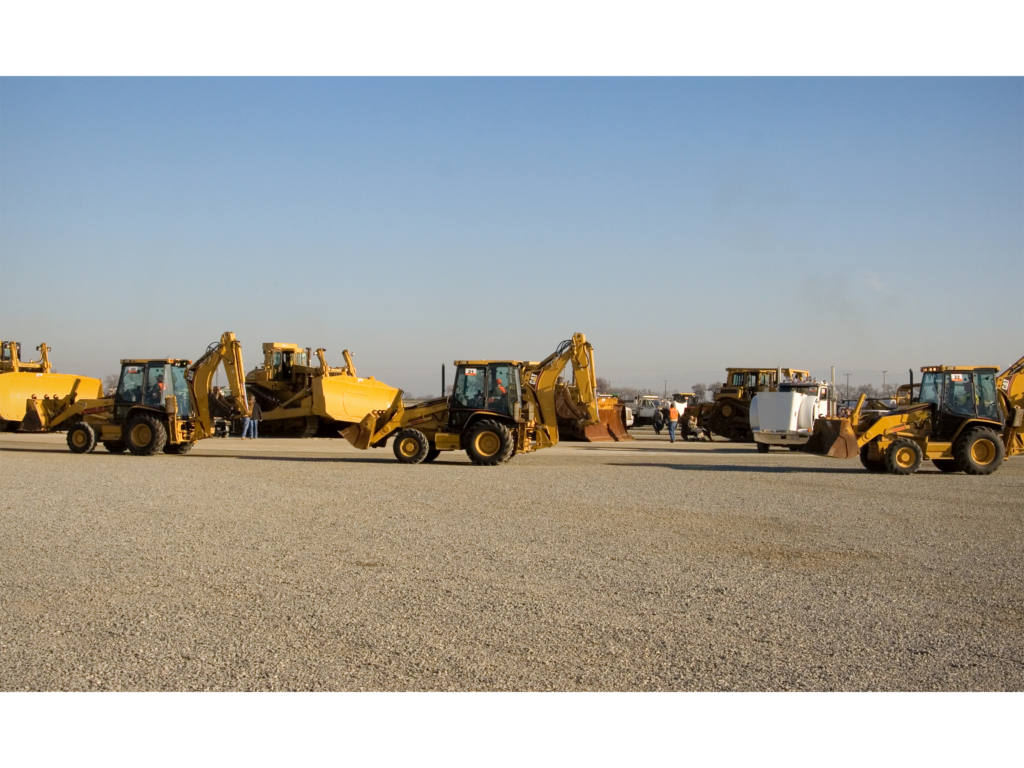 Backhoe Shipping from Construction Equipment Auctions in North America
After buying a backhoe from an auction, your next move is to transport it. This might seem intimidating, but it's not as difficult as you think.
With Trusted Dispatch, you can transport your new backhoe from any auction location in North America. Whether you need to ship your backhoe from Alberta to Saskatchewan or from the U.S. to Canada, Trusted Dispatch's network of drivers is ready to help.
Premier Auctions
Premier Auctions offers a convenient, simple way to purchase heavy equipment. They provide various auctions throughout the year, including several different types of equipment, from tractors to backhoes.
Heavy equipment transportation is easier than ever with the Premier Auctions website. You can even use the built-in Trusted Dispatch widget to receive competitive shipping rates directly on the site!
Ritchie Bros. Construction Equipment Auctions
Ritchie Bros. is one of the leading auction companies for construction equipment. If you need a backhoe, this is one of the best sites to search for one. You can browse their current inventory of equipment on their website.
Global Machinery Auctions
Global Machinery Auctions specializes in heavy machinery. They sell all kinds of construction equipment, from scrapers to excavators. If you're in need of a backhoe, Global Machinery Auctions is a great place to start.
IronPlanet Used Construction Equipment
IronPlanet is a company owned by Ritchie Bros. Unlike its owner, IronPlanet isn't an auction company–instead, it's a used equipment buy-and-sell marketplace. This is the place to go if you're looking for affordable heavy equipment.
Weaver's Equipment Sales
Weaver's Equipment Sales is a company that sells construction and lift equipment. If you're struggling to find a backhoe that meets your needs, Weaver's might have what you're looking for.
Reliable Heavy Haul Shipping from Anywhere in North America
Trusted Dispatch is available to transport your backhoe, no matter what auction you purchase it from. You can rest easy knowing that your new equipment is in safe hands.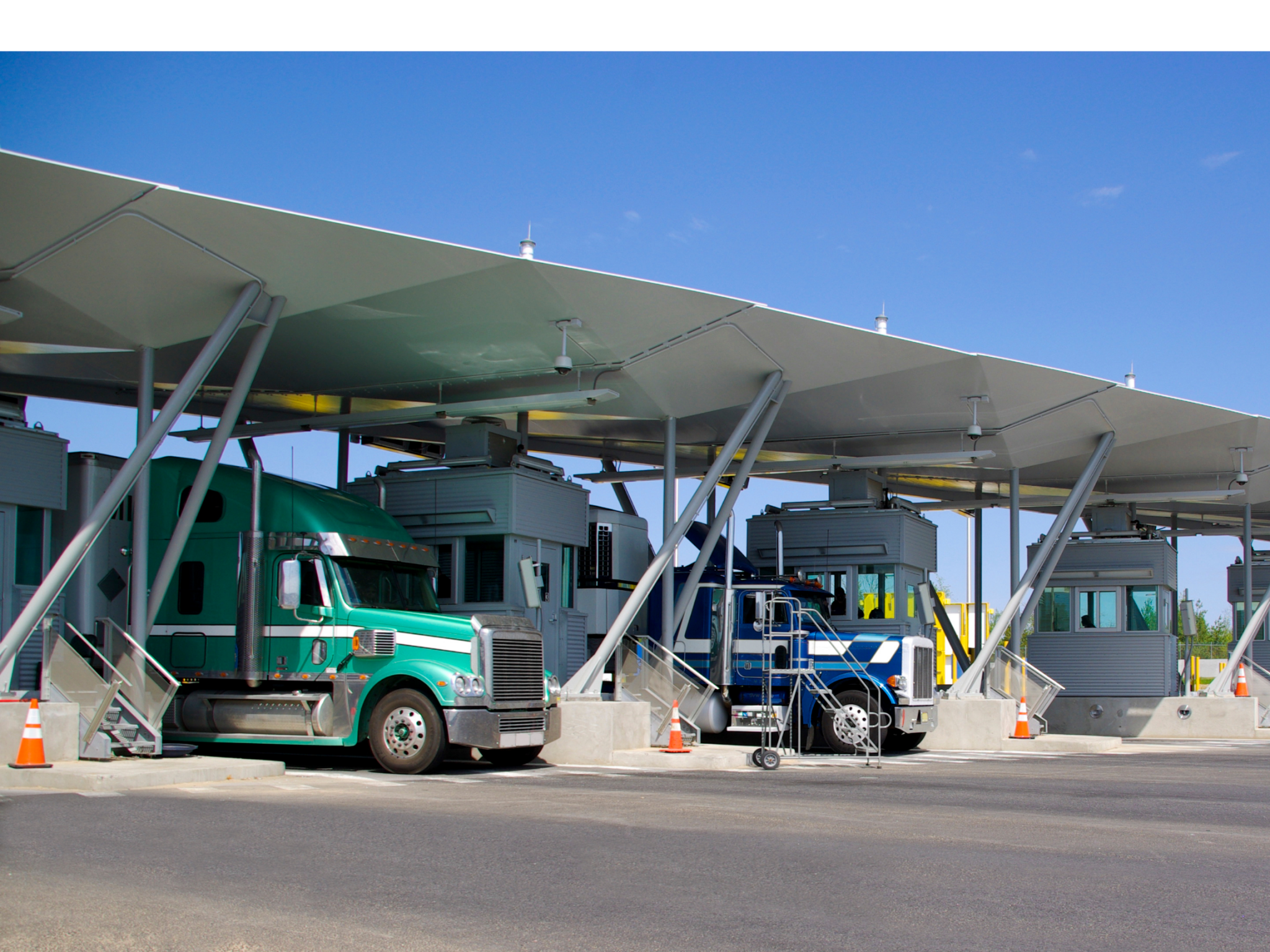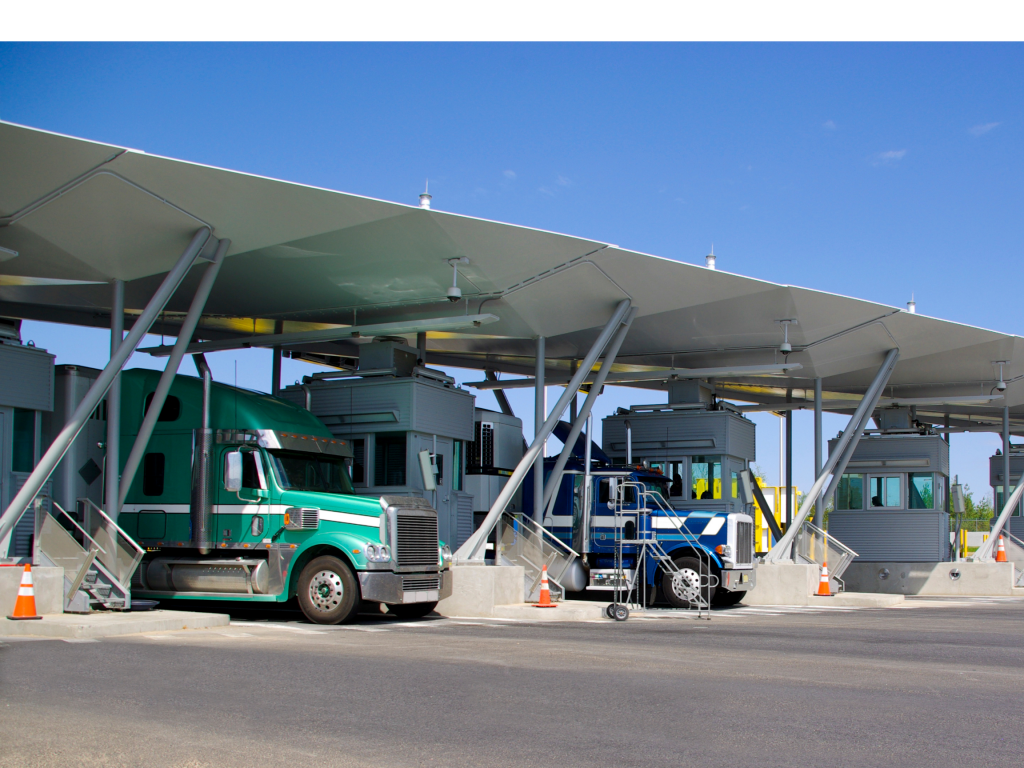 Cross-Border Equipment Shipping Tips
Are you shipping across the border? While cross-border equipment shipping might seem complicated, it doesn't have to be. With enough preparation, transporting a backhoe across the border can be simple.
Working with a customs broker is the most effective way to ensure that your cross-border shipment is a breeze. Customs brokers know everything there is to know about cross-border shipping, and they'll do their best to get you through the process as efficiently as possible.
You'll also want to have a reliable driver when shipping across the border. Trusted Dispatch's network of drivers has considerable experience in transporting heavy equipment across the border, so you know that your equipment will make it safely.
Lastly, we all know the struggles of getting through customs. Be sure to allow plenty of buffer time in case any issues do occur while you're trying to get your backhoe across the border.
Backhoe Transport Companies in Canada and the United States
Transporting a backhoe is easier than it sounds! With Trusted Dispatch, heavy equipment transportation is a breeze. No matter where in North America you're shipping to, we're here to help. We'll connect you to a reliable, experienced driver in our network so that you can get your equipment where it needs to go. Get started by getting your free instant quote today!