Where to Find Wheel Loader Transport in Western Canada
If you're in the construction business, or even forestry, oil, or agriculture, there's a pretty good chance that you've needed to ship some heavy equipment at one point or another. For shipping heavy equipment, you'll want a reliable, experienced company to get your load where it needs to go safely. Maybe you've found a company you like, perhaps you're still looking, or maybe you don't even know where to start. Good news! We're here to help. Start here with Trusted Dispatch.
Trusted Dispatch was founded by Dusty LaValley, who spent many years working in multiple industries with heavy machinery, so he knows what it's like to be in your shoes, as do many others that work alongside him. The drivers in our network are also experienced professionals and will work with you to make the shipping process easy and safe.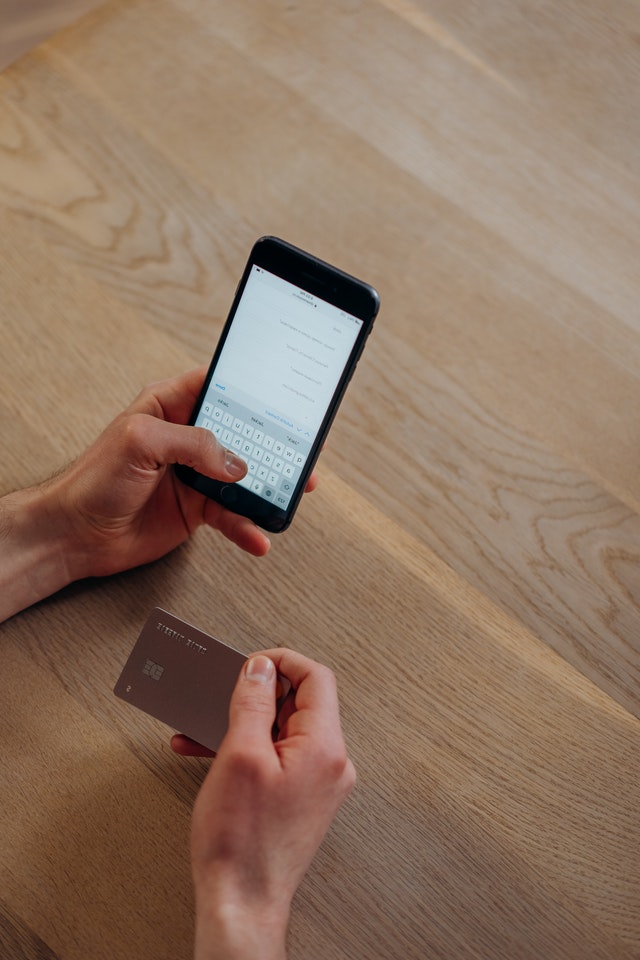 How to Get a Quote for Transporting a Wheel Loader
To get started with transporting your wheel loader, you'll want to find a company with reasonable rates—so you'll need to get a quote. Many heavy-haul trucking companies have quote services available, and Trusted Dispatch is one of them. On our website, you can get a free, instant quote in just three easy steps.
Input the pick-up location for your machine.
Input the drop-off location for your machine.
Input the specs of your equipment (height, weight, length, and width).
Once you've got your quote, you can start connecting with drivers by posting your load on our load board. Drivers in the Trusted Dispatch network are highly skilled and can accommodate any shipment in Western Canada and beyond!
Choosing the Right Trailer for Safe Transportation
Choosing the right trailer to transport your wheel loader is essential for safe shipping. It needs to be able to properly secure the equipment and handle the weight and size of your machine. Since the dimensions of wheel loaders vary quite a bit, there are a few different trailers that could ship your machine (though you will almost always need a lowboy to account for the height). In the Trusted Dispatch network, there are numerous drivers with a wide variety of equipment, and a driver with the right truck and trailer for your machine will claim your shipment.
Compact Wheel Loaders
Compact wheel loaders are, as they suggest, more compact and can be transported on smaller trailers than some of their larger counterparts. Typically, a lowboy step-deck trailer will work and can accommodate the height, width, and length of the machine. These trailers are typically 48'-53' long and have a weight capacity of 43,000 to 62,000 pounds.
Wheel loader attachments, such as buckets, may need to be removed for transport. With the two decks of the step-deck trailer, you'll probably be able to store the attachments on the upper deck with the machine on the lower deck.
Larger Wheel Loaders
When it comes to larger wheel loaders, a lowboy removable gooseneck (RGN) trailer will be necessary. These trailers can carry more weight by adding more axles, and they can accommodate lengthier and larger machines. RGN trailers can actually detach from the truck and be loaded at the front, allowing even the most maneuverable equipment to be loaded. The main deck is usually 24'-29' long, and RGN weight capacities typically range from 42,000 to 150,000 pounds.
How to Handle Oversize Loads
With machines as large as wheel loaders, there is a chance your load will be classified as an oversized load. This may incur some extra fees, but it's nothing Trusted Dispatch can't help you handle. The professional drivers in our network will help you work through the additional costs, which will cover permits and pilot cars. Furthermore, your driver will be able to take care of the correct signage and lights for your load to make oversized shipping as stress-free as possible.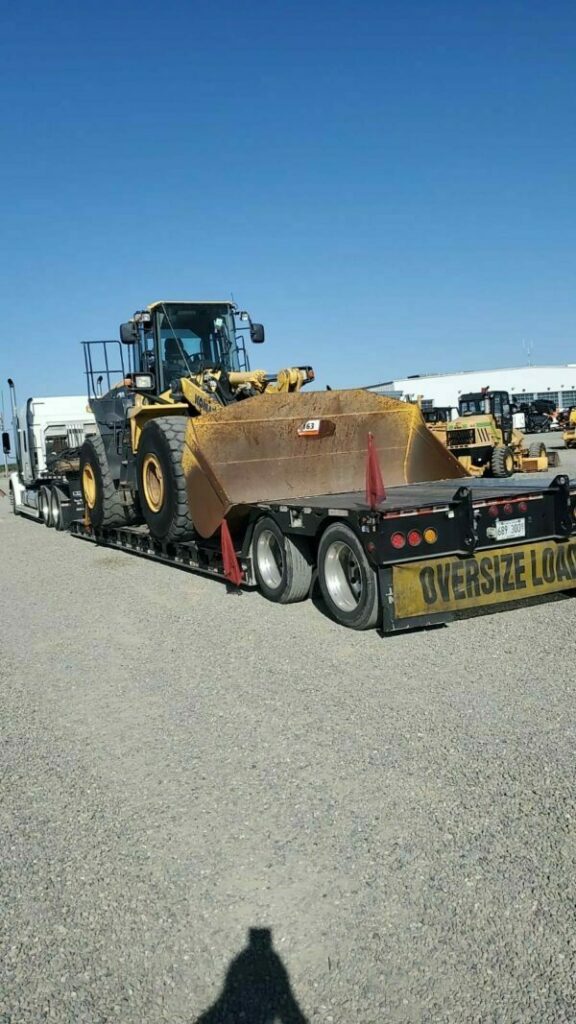 Oversize Load Regulations in Western Canada
Due to the variety of terrain, weather, and traffic across Western Canada, the oversize load regulations tend to vary. The rainy, winding roads of British Columbia are very different from the long, windy roads of Saskatchewan and the other prairie provinces. To help you get an idea of the various regulations and how they apply to you, we have broken them down here:
British Columbia
If your load reaches these dimensions, it will likely be classified as an oversized load:
Overall Height: 4.15m or 13'6"
Overall Length: 23m or 75'
Overall Width: 2.6m or 8"6'
Oversized loads should be marked with red flags on each corner, flashing lights for nighttime, and be accompanied by a scout car when travelling difficult terrain.
Alberta
If your load reaches these dimensions, it will likely be classified as an oversized load:
Overall Height: 4.15m or 13'6"
Overall Length: 23 or 75' to 27.5m or 90'
Overall Width: 2.6m or 8"6'
Flags should mark the widest parts of the load and, at a certain width (10'), should be labelled with signage on the front and back of the load. Pilot cars may not be needed to navigate difficult terrain as often as in B.C., but they are required once loads are over 12'7" wide.
Saskatchewan
If your load reaches these dimensions, it will likely be classified as an oversized load:
Overall Height: 4.15m or 13'6"
Overall Length: 26m or 85' to 27.5m or 90'
Overall Width: 2.6m or 8"6'
Rules for oversized loads in Saskatchewan depend on the time of day or night, the number of lanes on the highway, and other factors. If your shipping crosses through Saskatchewan, your driver will be able to help you know what restrictions need to be followed.
Manitoba
If your load reaches these dimensions, it will likely be classified as an oversized load:
Overall Height: 4.15m or 13'6"
Overall Length: 12m or 40' to 20m to 65'
Overall Width: 2.6m or 8"6
The larger the load is, the more restrictions apply. The government clearly lays out what regulations must be followed and where, and your driver will be able to help you sort through flags, lights, signage, and pilot cars.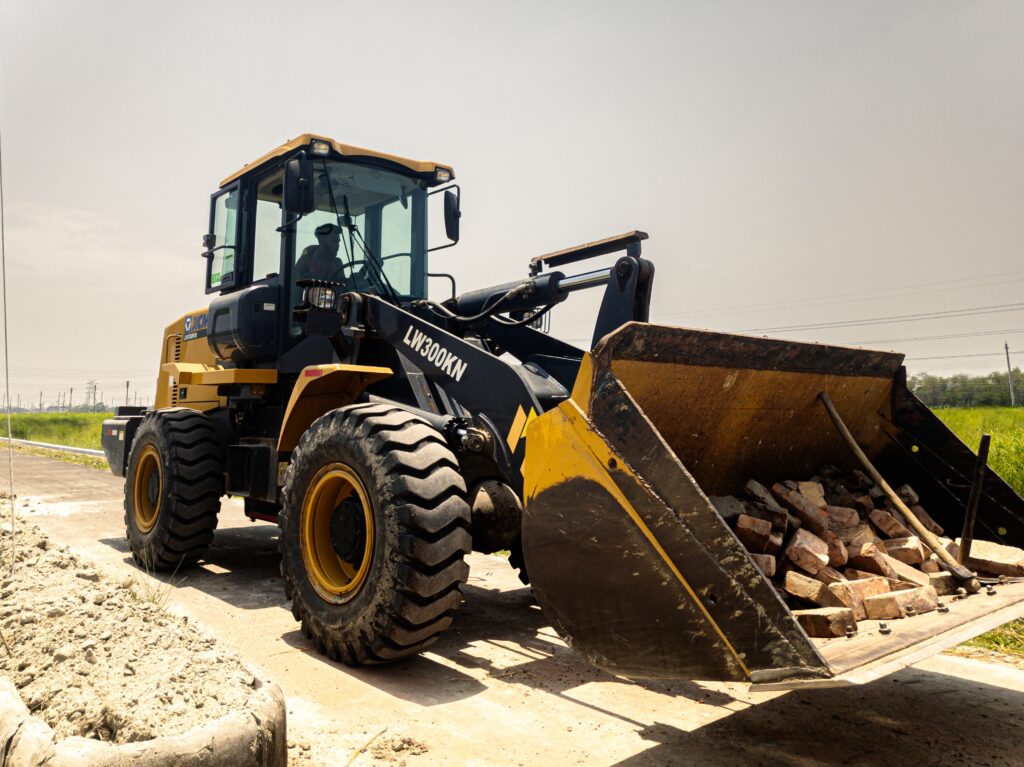 Preparing Your Wheel Loader for Heavy Equipment Transport
There are a number of things you can do to start preparing your wheel loader for transport. A big one is parking it in an open location with the level ground so that when loading day comes, your wheel loader is already where it needs to be.
Cleaning your machine is very helpful, as it can reveal any damages prior to shipping and allows you to make sure that your tie-down points are accessible and undamaged. Covering the windshield is another excellent way to help your driver prepare.
Feeling stuck and wondering if you should do more? Consult your manual! Any extra information about loading specific to your machine can be found there.
Wheel Loader Transport in Canada
Transporting your wheel loader has never been easier when you work with Trusted Dispatch! With knowledgeable professionals on all fronts, we can guarantee a smooth and low-stress experience. The drivers in our network are highly skilled and know the ins and outs of heavy-haul shipping. Customer service is available during regular business hours via phone, email, and online chat. Trusted Dispatch strives to provide accessible, efficient shipping with fair rates for both customers and drivers. For reliable wheel loader transport, get started with a free, instant quote from Trusted Dispatch today!