5 Tips for Cross-Border Construction Equipment Shipping
Transporting or shipping heavy equipment can be a complex process. Extra steps must be taken into account when crossing the border from the United States to Canada. The prioritized goal is to receive your equipment in Canada safely and on time.
What are the tips and tricks for smooth cross-border shipping? This article will highlight five points that will prepare you for shipping across North America.
1. Have Your Documents Ready
It is essential to have all your paperwork and accurate details ready. When crossing the international border, it is crucial to have these ready and filled out correctly. What types of documents do border services need to allow you through safely and promptly?
Bill of Exchange (BOE): The Bill of Exchange provides proof of purchase and is provided by the seller.

Bill of Lading (BOL): BOL lists all items in the shipment. It states where the goods came from and where they will be delivered.

Proof of Delivery (POD): POD is a portion of the BOL that can stand as the receipt of goods. It ensures that the merchandise has been received and signed.

Commercial Invoice (shipping between Canada to the USA): The Commercial Invoice holds all the details of the equipment shipped into Canada and includes their value. A copy of these invoices will stay with the American supplier.

Canada Customs Invoice (Shipping between the USA to Canada): Similar to the Commercial Invoice, it holds all the details of the equipment shipped. The Canadian company will keep a copy of this Invoice, and another will go with the transport.

Certificate of Origin: The Certificate of Origin covers the details of where the shipment comes from and upholds the NAFTA regulations. NAFTA requires the Certificate of Origin for the collection of customs duties.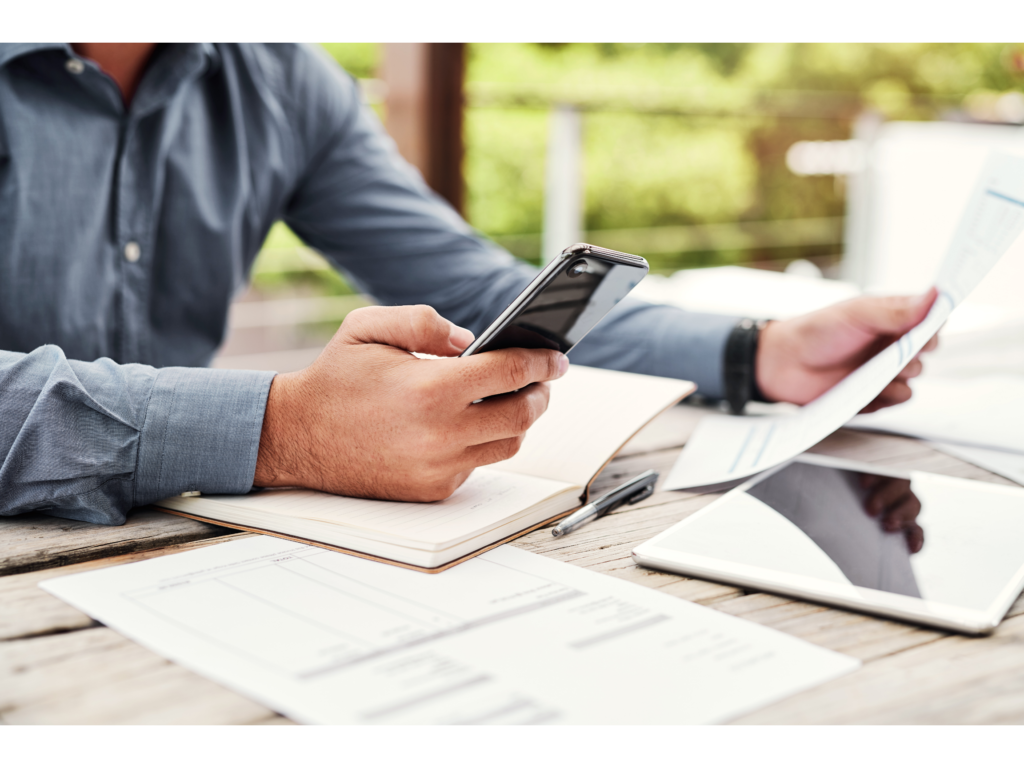 2. Hire a Customs Broker
With the considerable amount of documentation needed for proper border crossing, it can be easy to make simple mistakes. Hiring a Customs broker will ensure all documentation and all necessary processes are done correctly and on time.
Customs brokers have the expertise behind them to ensure everything complies with the various customs regulations. A broker can save time by knowing when the quickest times to cross the border. To save money, a broker can predict the tariffs and fees and when they are at their lowest.
3. Hire a Trusted Heavy Equipment Shipping Company
The equipment you are shipping deserves to be taken care of by professionals. At Trusted Dispatch, we have a great community of drivers who are experts in their field, ready to transport your machinery across North America. Our shipping method will give you the customer service you need and trained drivers who transport over the border frequently. When your goods arrive, you will feel satisfied knowing that a professional driver has taken their time and care to get the job done.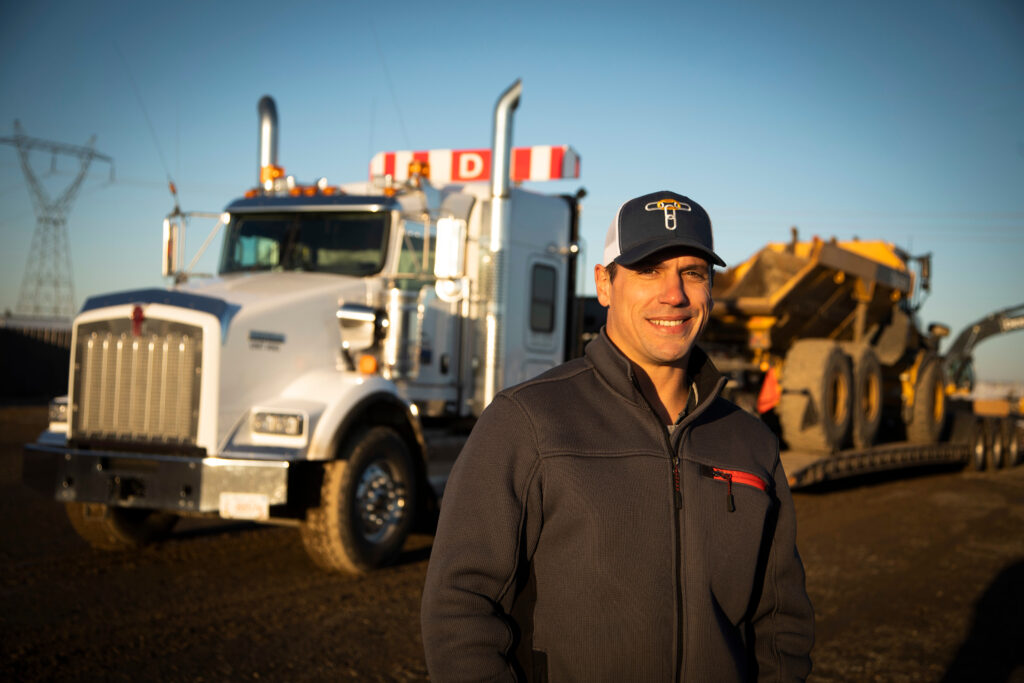 4. Get a Competitive Shipping Quote
How can you know the best price for your shipping needs? Looking at different places for quoting will ensure you are getting the best and most competitive rates. To start, head to Trusted Dispatch and use our free shipping calculator.
Our shipping calculator can determine your quote for your shipment. Trusted Dispatch has created this custom calculator to provide you with the best quote possible for your transportation. It is simple to use, and all you need to know is the pick-up/delivery locations and the dimensions of your equipment for a free quote!
5. Communicate With Your Driver
The key to a successful heavy load or freight transport is communication. Keeping in contact with your driver can be challenging. At Trusted Dispatch, our goal is to ensure smooth communication with drivers.
Trusted Dispatch's app makes communication with your driver efficient with our easy-to-access app. Our app improves contact between drivers/buyers and allows you to keep track of your shipment.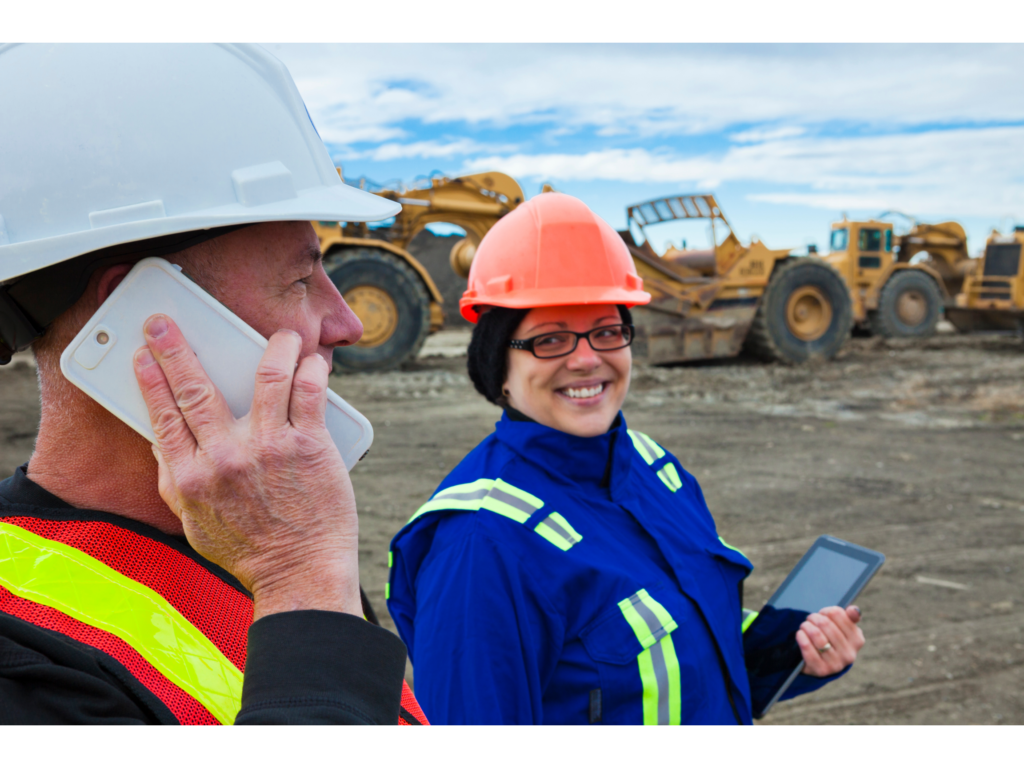 Cross-Border Shipping for Construction Equipment and Heavy Machinery
Following these five tips will increase the chances for a smooth and trouble-free transport experience. Get a free quote today to get one step closer to shipping your heavy equipment.