What Are the Best Excavator and Backhoe Shipping Rates in Canada?
Backhoes and excavators are critical pieces of machinery in the construction industry. They perform a number of different jobs, from digging trenches to lifting materials. What would we do without them?
Excavators and backhoes are very useful, but they don't just magically appear at construction sites. Transporting heavy equipment like this requires a lot of planning before you can even get on the road. Trusted Dispatch makes shipping heavy equipment quick, safe, and efficient so that you can start your construction projects without delay.
When shipping a backhoe or excavator, you'll want to find the best shipping rates out there. But what is a good shipping rate, and how do you locate the perfect one? In this blog, we'll detail everything you need to know about shipping rates for excavators and backhoes in Canada.
What's Inside This Article?
Tips for Selecting and Shipping Construction Equipment
What Is and Is Not Included in Heavy Haul Shipping Quotes
How to Prepare and Haul an Excavator
How to Prepare and Haul a Backhoe
General Heavy Equipment Shipping Tips
What Is a Good Rate for Construction Equipment Shipping?
So, what is a good shipping rate for construction equipment? The short answer is that it depends. Good shipping rates cover a few essential things. This includes cargo insurance to protect your machine, equipment to transport the machine safely, a professional driver, and the basics of gas, labour, and equipment costs. Your shipping rate will also change depending on the distance driven and the size of your machine.
How are Heavy Haul Trucking Rates Calculated?
Three basic factors go into heavy haul shipping rates. The first two are your pick-up and drop-off locations, which are used to determine the exact distance travelled. The further your machine needs to travel, the more transportation will cost. The third factor is the machine's specifications. The larger and heavier the machine, the higher your heavy haul trucking rates will be.
Don't have the exact dimensions of your machine? No problem! Trusted Dispatch provides a powerful Specs Tool with over 60,000 makes and models of equipment pre-loaded. All you need to do is enter the machine's make and model, then select the option that best suits your needs. It's that easy!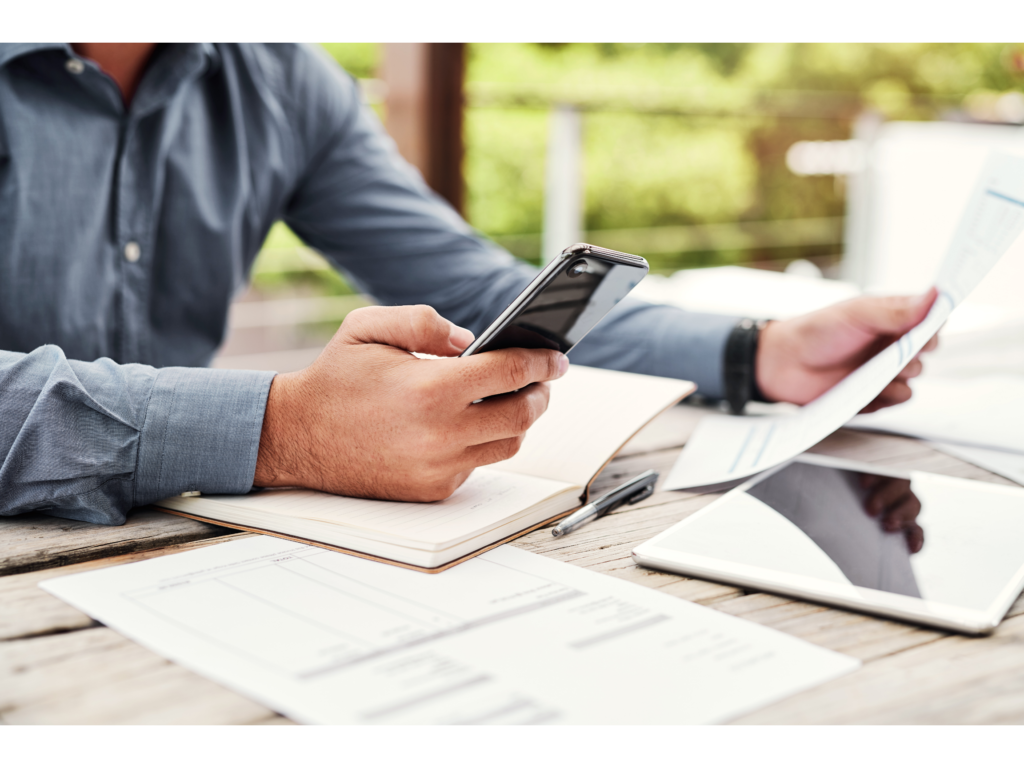 What Is Not Included in a Quote?
When you ship with Trusted Dispatch, the quote you receive for a standard shipment will cover all costs. This includes the cost of the professional driver, necessary equipment, fuel, and other travel costs. There are absolutely no hidden fees involved!
Extra costs are associated with exceptional loads. These non-standard loads require some extra logistics, which means that the shipping rates will run higher. There are a few different types of exceptional loads, including oversize shipments, cross-border shipping, remote locations, and urgent shipping needs.
Oversize Shipment
What counts as an oversize shipment? Well, it varies from province to province, so you'll need to verify the size requirements for the regions your shipment will be travelling through. In every jurisdiction, you'll need to abide by oversize load regulations when shipping large excavators or backhoes.
There are also certain rules your driver must follow when transporting your oversized load. This might mean taking a longer, safer route or being escorted by a pilot vehicle, which can lead to higher shipping rates than a standard shipment would entail.
Cross-Border Shipment
Transporting machines across the Canada-U.S. border requires some effort but might be the better option for you. Depending on where you're located and where you're shipping from, it may be less expensive to ship over the border than across the country. If you'd rather not handle the international paperwork yourself, you can always hire a customs broker to assist you with those details.
In your budget, you will also need to consider additional fees and tariffs when transporting your backhoe or excavator over the border. Trusted Dispatch offers transparent pricing, but our quotes will not include any cross-border costs or tariffs. If you hire a customs broker, they will help you estimate the additional shipping costs across the border.
Remote Location
Need your backhoe or excavator shipped somewhere remote? Many drivers are willing to transport machines to remote locations, but they may require some extra incentive to travel that additional distance. This incentive, plus the extra fuel and labour costs, will increase the shipping rate.
Urgent Shipping Needs
If you're in a rush to get your equipment to a job site, drivers may be willing to accommodate you. However, they often have to reorganize their route or rearrange their schedule to do so. As such, they might require some extra incentive to haul your machine–which means that your shipping rate will be higher. The more urgent your shipping needs are, the higher your shipping rates will likely be.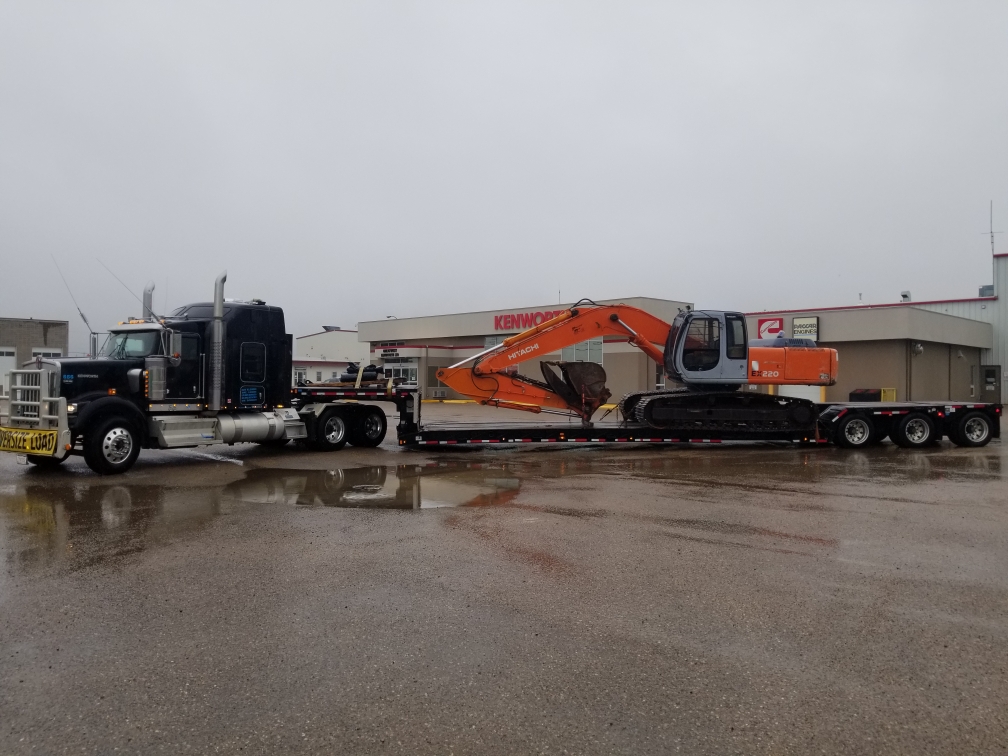 Tips for Shipping an Excavator
When shipping an excavator, you'll need to do some research into the excavator and how it can be safely transported. What trailer should be used? What are the dimensions and weight of the machine? Who is the manufacturer? All these and more are must-know facts before an excavator can safely ship.
What Trailer to Use for Shipping an Excavator?
Depending on the size of your excavator, the type of trailer used to transport it can vary. Most excavators are shipped on removable gooseneck (RGN) trailers. The driver can detach these trailers from their semi-trucks. The trailer is then lowered to the ground, allowing you to use it as a ramp to load your vehicle. This is an efficient way to transport long, heavy machines like excavators.
Low-boys, also known as double drop trailers, might also be used to ship excavators. These trailers are low to the ground, extendable, and loaded from the rear. Depending on the length of the excavator, a step deck trailer could also be used.
Compact Excavators vs. Heavier Models
How big is your machine? Medium-sized excavators weigh anywhere from 14,000 to 90,000 pounds, but there are other options. Compact excavators are small, nimble versions of their larger counterparts and weigh between 5,000-14,000 pounds. Depending on the job, a compact might be more desirable than a medium-sized excavator, and vice versa.
Compact excavators are ideal for working in tight spaces and have a great deal of mobility. Heavier excavators are less suited for small spaces, but they hold more power and lifting capabilities than compact excavators.
Depending on the size of your machine, different methods may be used to ship it. The trailer used will vary depending on the weight and dimensions, and particularly large excavators may count as oversize loads and could require a pilot vehicle when being transported.
Top Manufacturers of Excavators in Canada
When searching for an excavator, you'll want to choose one from a high-quality manufacturer. Fortunately, there are plenty of fantastic manufacturers out there to choose from. Here are the manufacturers that we see getting shipped the most:
Komatsu has excavators in a variety of sizes, including minis all the way up to industrial mining excavators. They are known for their efficiency, fast cycle times, precision, and exceptional lifting capabilities.
Volvo started manufacturing excavators in 1991. Since then, they've been designing excavators with advanced hydraulics built for superior comfort and control as well as fuel efficiency.
Caterpillar is one of the highest-rated heavy equipment manufacturers out there, and for a good reason. Their excavators are designed for durability and performance. They provide the latest in technology, are built with several safety features, and are praised for their fuel efficiency.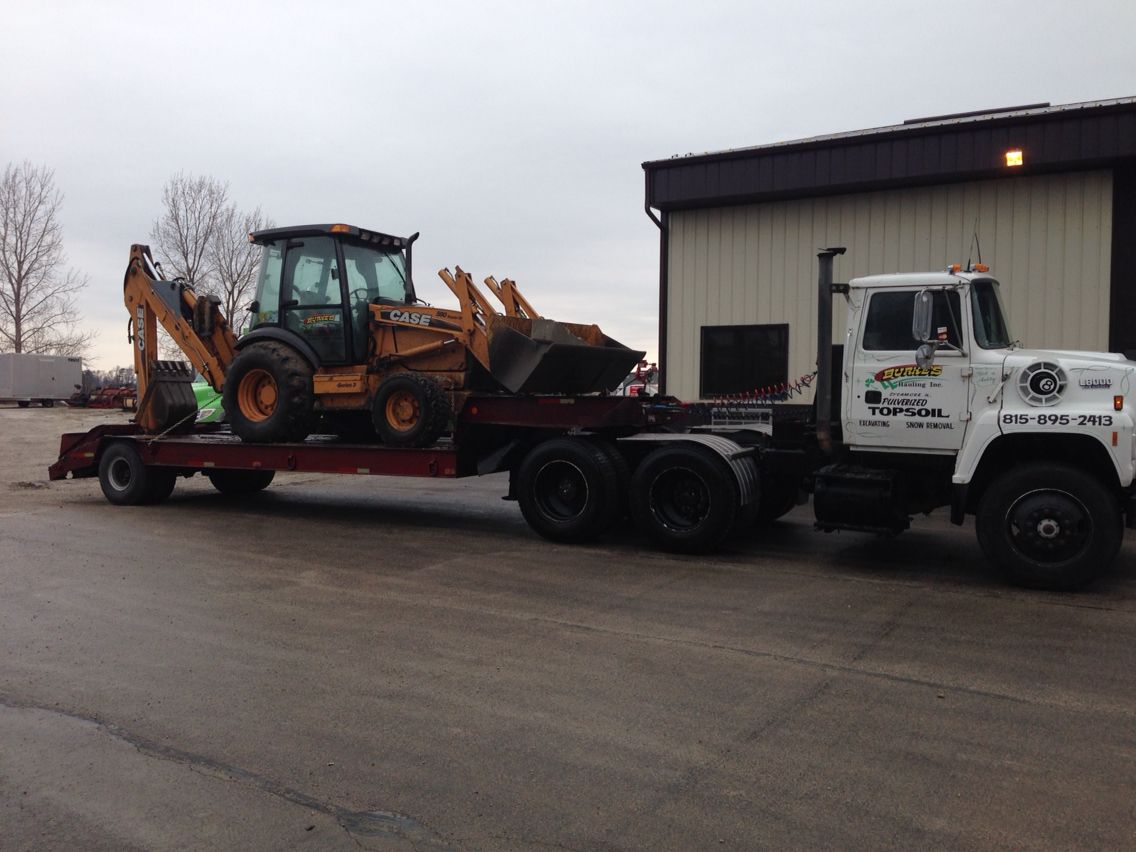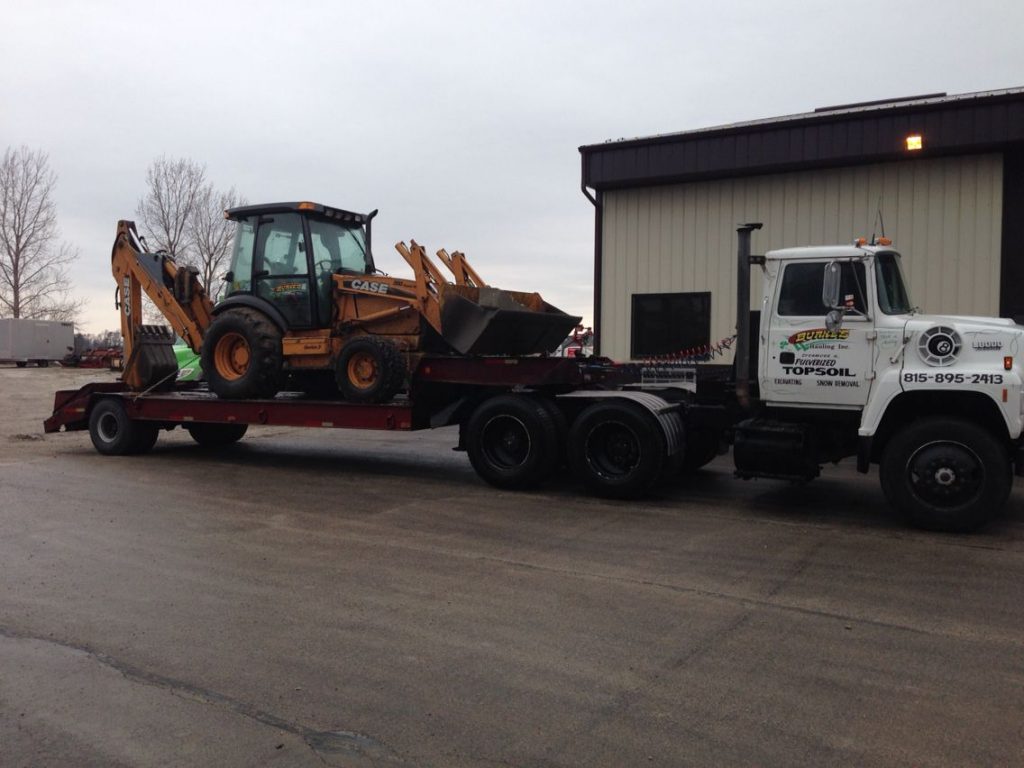 Tips for Shipping a Backhoe
Need to transport a backhoe? Just like an excavator, you'll need to prepare yourself before you can safely transport your new machine. Below, we have detailed everything you need to know about purchasing and shipping backhoes, from the necessary trailer types to the top backhoe manufacturers in Canada.
What Trailer is Needed for Shipping a Backhoe?
Your best bet when shipping a backhoe is to use a removable gooseneck (RGN) trailer. RGNs are incredibly versatile, and their ability to detach from the semi-truck and become a ramp means that they are often the easiest trailer to work with.
However, other trailer types might be more suitable in some circumstances. Low-boys or double drop trailers will both work, depending on the size of the equipment. In some cases, step decks can even be used–though this depends on the length of the backhoe.
Compact Backhoes vs. Heavier Models
Just like excavators, backhoes come in compact models as well as heavy-duty models. It's crucial to get the right backhoe size for the job–you never want to push heavy equipment past its limits, but you also don't want to spend more money than you need to on a large machine.
In general, the bigger the backhoe is, the more horsepower and dig depth it will have. Smaller backhoes aren't as powerful, but they have more maneuverability and are better suited to smaller sites. The size of the backhoe you choose will depend on the dig depth and horsepower needed to get your job done. The size of your job site will also play a factor in the size of the machine you choose.
Top Manufacturers of Backhoes in Canada
When looking for a high-quality backhoe, you'll want to ensure that it's from a reliable, expert manufacturer. There are plenty of backhoe manufacturers in Canada, but there are a few that stand out! Here are some of our favourite backhoe manufacturers:
John Deere is one of the foremost heavy equipment manufacturers in North America. They make everything from combine harvesters to dump trucks. Their backhoes are known for being powerful and durable.
JCB is one of the top manufacturers of construction equipment. Their backhoes are incredibly versatile and are perfect for trenching, excavating, lifting, and more. Plus, they're easy to operate!
Caterpillar's backhoes are just as durable and powerful as their excavators. They offer precise handling capabilities, exceptional power, versatility, and fuel efficiency.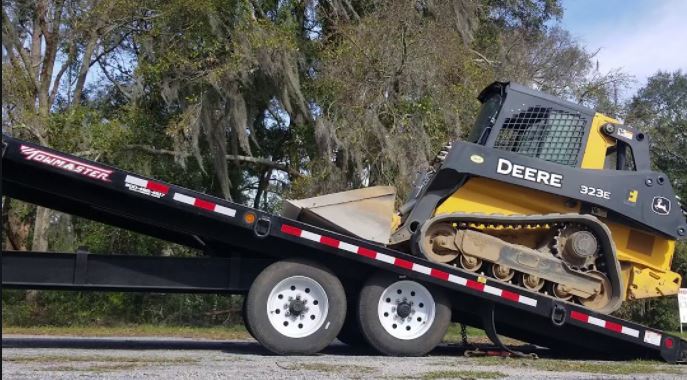 General Tips for Shipping Construction Equipment
Ready to transport your backhoe, excavator, wheel loader, or road grader? Before you find a driver, here are some of our favourite tips for shipping construction equipment.
First things first, you'll want to choose a reliable company. There are plenty of heavy equipment shipping companies out there, so how do you choose the best one? Be sure to check reviews and testimonials before you reach out to them. This will give you some insight into their reliability and professionalism.
When choosing a company, you should also ensure that their drivers are professional. When you work with Trusted Dispatch, we verify and vet all our drivers, so you don't have to. No matter which driver picks up your equipment, you'll know they have the skills and expertise to haul your machine safely and efficiently.
Remember to be responsive once you have a load posted. Remain active on the app while you're waiting for potential drivers–otherwise, you might miss the perfect opportunity! It would help if you also stayed active on the app while your machine is in transit.
Once you have coordinated with a driver, you can prepare your machine by cleaning it and parking it in a flat location with lots of room around it for pick-up. By giving it a wash-down prior to transportation, you'll make the tie-down spots more easily visible. Plus, you'll be able to note any existing damage, which is key to ensuring that the equipment doesn't sustain damage during shipping.
Once the machine is washed and cleaned, be sure to take some pictures of it. This serves two purposes: first, you can send it to your driver to verify the state of the equipment before pick-up. Secondly, you'll have evidence of the existing damage on the machine so that you can easily tell if it was damaged during the shipping process.
Heavy Equipment Transportation in Canada
For reliable heavy equipment transportation in Canada with fair rates, look no further than Trusted Dispatch. Our network of professional drivers is dedicated to providing you with safe and efficient machine transport alongside fair shipping rates.
With Trusted Dispatch, shipping heavy equipment such as backhoes and excavators is easier than ever. The first step is to get a quote, which is a straightforward three-step process. Just enter the pick-up location, the drop-off location, and the dimensions of your shipment, and you'll receive a free, instant quote.
Once you have your quote, you can post your load and connect with our community of professional heavy-haul drivers. When you accept an offer, you and your driver can then arrange the shipment. It's that easy! Get started by getting your free, instant quote and matching with a Trusted Dispatch driver today.