Inside this article:
What is a long haul, and when is it needed?
What is a non-divisible load?
Why are permits required for oversized loads?
How to get an oversized permit

Ontario
Manitoba
Saskatchewan
Alberta

Tips for preparing your load
How to get a fair heavy shipping quote
Everything You Need to Know About Heavy Equipment Hauling from Ontario to Alberta
Canada is home to several major industrial sectors. We've got logging and forestry, oil, gas and mining, agriculture, and a thriving construction industry. From sea to sea to sea, heavy industrial activity is happening in all of our territories and provinces. Therefore it is not surprising that a wide range of heavy equipment, from harvesters to bulldozers to feller bunchers, are transported daily across this country. However, you might not take notice of the movement of heavy machines until you need to have one transported for your company. Then, you may wonder where to start.
When you ship heavy equipment across provincial borders, you must be aware of requirements that must be followed as a matter of law. Rules for transporting oversized equipment are particularly stringent and can vary slightly from province to province. This post will outline several factors that must be considered when hauling heavy machinery across provincial lines.
What Is a Long Haul and How Does It Work?
Long-haul shipping usually involves travel that can range from a couple of days to well over a week. This means overnight stays for the driver as they transport heavy equipment across provincial boundaries. Just driving from Ontario to Manitoba can take more than a day, depending on where in Ontario you start. Now imagine shipping from Halifax to Calgary or even from southern Alberta up to Fort McMurray.
Long-haul shipping is a regular occurrence in Canada and is required for several reasons. This may include shipping construction equipment from one job site to another. Heavy equipment is bought and sold every day, either from dealerships or from auctions that take place online and in person. The purchased items must be delivered to the new owner, and this requires the services of a heavy haul transport company.
For regular-sized loads, a heavy haul driver is able to travel freely on public roadways and across provincial borders. However, in order to transport oversized loads that exceed specified limits, a heavy haul driver must apply and be approved for a special permit in order to travel.
What is a Non-Divisible Load?
When you are looking to secure a permit to transport heavy machinery, a term that is often mentioned is the 'non-divisible load.' What this means is that the equipment cannot be broken down into several smaller parts with less weight. In the case that a machine can be broken down into its constituent parts, it can be transported in separate pieces and therefore does not require a special permit.
However, if the physical integrity of the machine is affected by breaking it down, the load must be transported as is. When the size and weight exceed legally defined parameters, the equipment is defined as an oversized load. Heavy haul drivers must apply to provincial authorities for special permits to transport oversized equipment on public roadways.
A heavy haul driver is expected to secure a permit for each region crossed and to abide by the rules of each province. These rules state important information such as:
When an oversize permit is required
Weight calculations and requirements
Heavy machinery securement guidelines
Directions for special signage, including flags and lights
Time restrictions for travel
Requirement for escort vehicles
Although, in most cases, equipment is routed through Canada, some heavy haul drivers prefer to drive through the northern United States and bypass the Great Lakes. While this may seem like a faster option, crossing international borders requires extensive paperwork that takes time to compile and is costly if you hire the services of a customs broker.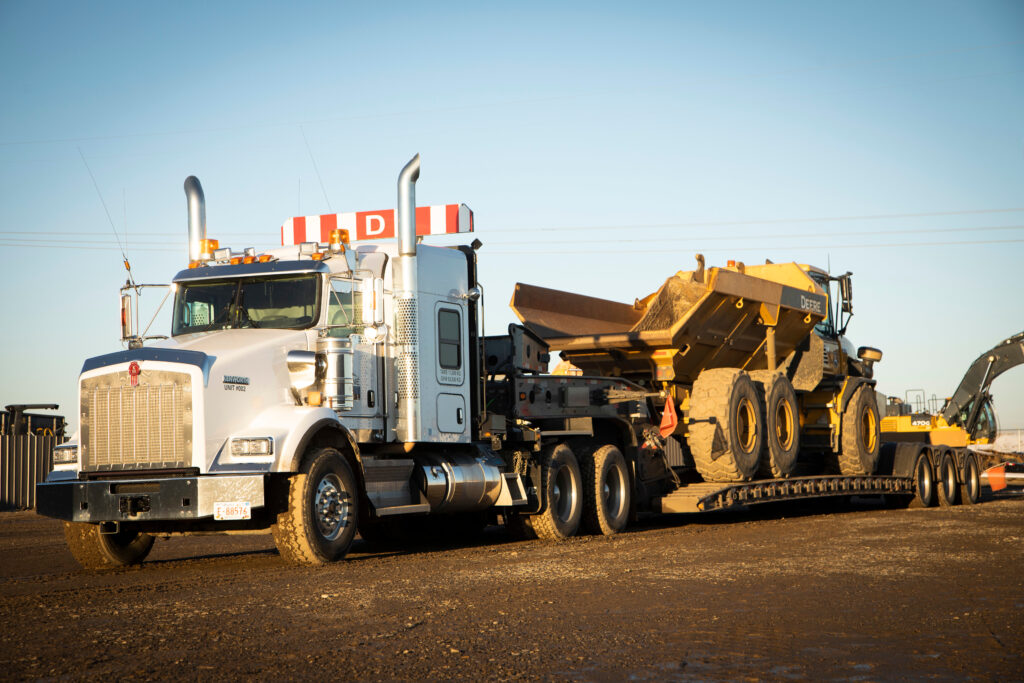 Why are Permits Required For Oversized Loads?
When transporting oversized commercial loads, there are various restrictions that must be adhered to and regulations to be followed. Each province has its own set of rules, so it is important that heavy haul drivers know the expectations and limitations when travelling within provincial boundaries and across them. There are several reasons for these regulations.
Oversized loads can put excessive strain on road infrastructure causing damage to public roadways.
Travel routes must be planned well to prevent any damage to bridges or tunnels due to taller or wider loads.
An oversized vehicle can pose a hazard to pedestrians and other vehicles that share the public road.
Oversized loads are required to travel at lower speeds than posted speed limits as a matter of safety.
Common rules that are in effect across the provinces to manage the movement of oversized loads include the following:
Size dimension and weight restrictions.
The type of securement system that must be employed to secure heavy machinery to the trailer deck. These include chains, adjustable straps, and ratchet systems.
Vehicle axle configuration and working load limits for optimal weight management.
Restrictions on time of travel to reduce congestion by slow-moving heavy haul trucks on public roadways.
Restrictions on the speed that are lower than posted speed limits.
The need for signage and flags on trucks and trailers that warn of an oversized load.
Pilot cars serve to warn the public of an oncoming heavy load and communicate any problems to the driver.
How to Get a Permit to Transport Oversized Equipment
The rules and regulations for transporting oversized equipment vary depending on the province, so it is important to understand the requirements and secure the appropriate permits prior to travel.
Information that an issuing office usually requires in order to grant a permit is as follows:
Name and address of the carrier
A detailed description of the item being transported, including weight and dimensions
Origin of the load with proposed route and destination
Loads classified as oversized will vary depending on the province.
Ontario
Ontario classifies an oversized load with the following weight and size dimensions. Weight limits are subject to approval, and size dimensions are subject to a clearance check.
Weight: Up to 63,500 kg
Overall height: Up to 4.26m
Overall length: Up to 45.75m
Overall width: Up to 5m
Permits can be purchased for a single trip. This is valid for a one-way trip along a specified route for a period of seven days. Apply for a single trip permit at least five days before your trip date. You can expect to receive your permit three days before your start date.
Additional options for permits include an annual permit or a project permit. For more information on applying for an oversized load permit in Ontario, click here.
To contact the Ministry of Transportation's Permit Office:
Email: oo.permits@ontario.ca
Telephone: 416-246-7166 or Toll-free: 1-800-387-7736
Fax: 905-704-2545
By mail:
Ministry of Transportation
Oversize/Overweight Permit Office
301 St. Paul Street, 3rd Floor
St Catharines, Ontario
L2R 7R4
Manitoba
In Manitoba, permits are required for oversized loads up to:
Overall height: 4.15m
Overall length: 12m – 20m
Overall width: 2.6 m
Overall weight: Up to 63,500 kg

Permit holders are responsible for adhering to the conditions on the permit and must ensure that:
All of the dimensions and weights listed on the permit are correct
Appropriate permits are obtained for the entire route
Horizontal and vertical clearances are observed
The overall weight is within the stated limits
Single-trip permits, term permits, and annual permits are available through Permit Services. Click here for more information about applying for an oversized load permit in Manitoba.
To apply for a permit in Manitoba:
Email: permitservices@gov.mb.ca
Telephone: Tel:204-945-3961 1-877-812-0009 (toll-free)
Fax: 204-945-6499
Apply in person or by mail
Manitoba Transportation and Infrastructure
Motor Carrier Safety and Permits
Unit C, 1695 Sargent Avenue
Winnipeg, Manitoba
R3H 0C4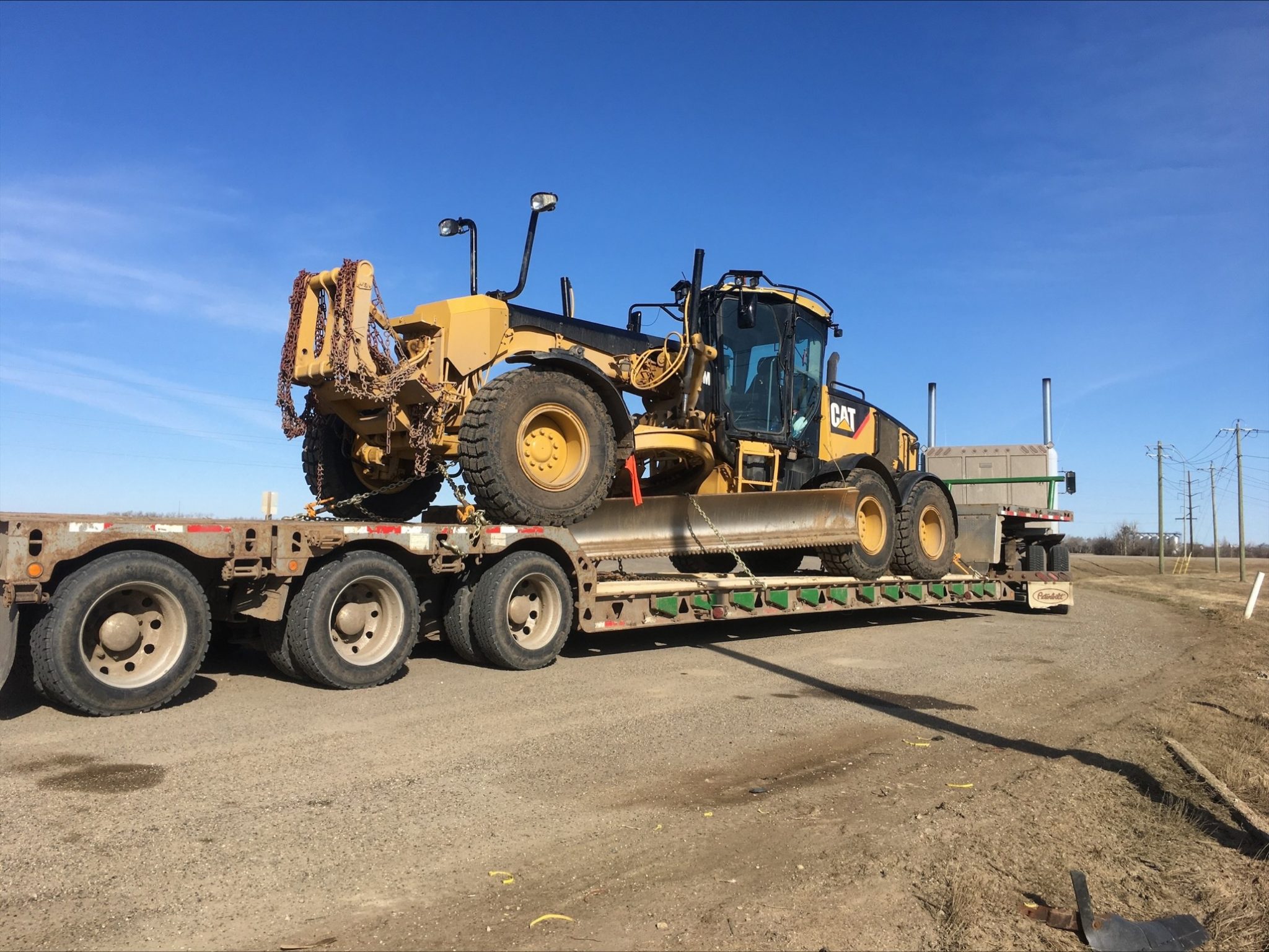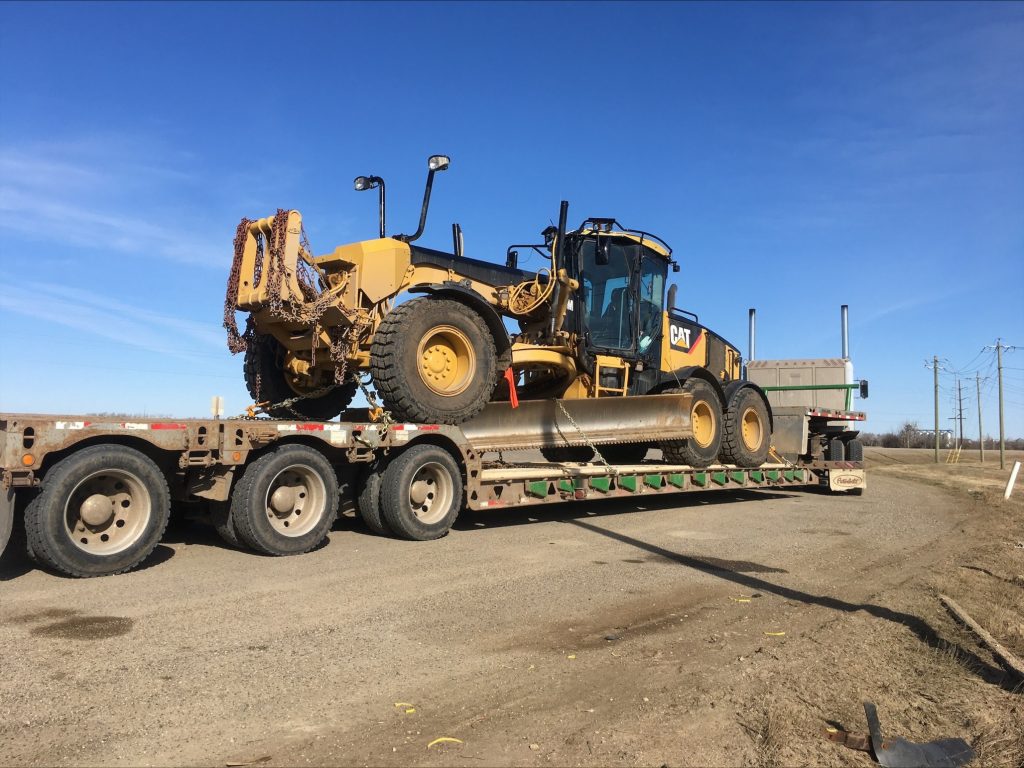 Saskatchewan
Saskatchewan's SGI Permit Office issues permits for overweight and over-dimensional non-divisible loads.
For loads of up to 7.30 m width, 45 m length, and 5.18 m height, with a maximum gross vehicle weight of up to 70,000 kg, carriers can self-issue single trip permits with prior approval.
For loads that exceed the above-stated limits, a permit request must be submitted for approval. Term permits are also available by written request:
Email: sgipermitoffice@sgi.sk.ca
Telephone: 1-800-667-7575 Toll-Free 1800-667-7575
Fax: 306-775-6909
SGI
2260 – 11th Avenue
Regina, SK
S4P 0J9
For more information about getting a permit for oversized, non-divisible loads in Saskatchewan, click here.
Alberta
Maximum oversized load dimensions for Alberta are as follows:
Overall height: 4.15m
Overall length: 23m to 27.5m
Overall width: 2.6m
What sets Alberta apart from other provinces is that Alberta requires signage and flags to be displayed on the widest part of the load. When the width of the shipment exceeds 2.6 m wide, warning flags must be displayed during the day and warning lights operated at night.
For shipments up to 3.05 m in width, two-dimensional signs must also be displayed on the front of the vehicle or mounted on the cab. A second sign must be displayed at the furthest point at the rear, either on the load or the back of the trailer.
For more information about Alberta's commercial vehicle dimensions and weight regulation, click here.
To apply online for a permit, click here.
Contact details for the Alberta permit office:
Email: central.permits@gov.ab.ca
Telephone: 403-342-7138 Toll-Free1-800-662-7138
Tips for Preparing Your Heavy Equipment for Transport
There are several things you can do when preparing your vehicle for transport.
Clean your machine. This makes it easy to assess for any damage prior to pick up. A driver can also easily identify the tie-down points on a clean machine.
Remove any personal items from inside the cab.
Make sure the doors and windows are properly secured so they don't fly open during transit.
Where you park your machine matters, when picking up and dropping off heavy equipment, a driver needs to load and unload the machine on a flat surface to prevent it from toppling over during the process.
Your driver will properly secure the load by using adjustable chains and straps. Securement rules require a machine to be tied down at the four corners with additional straps used for accessory equipment.
Official regulations state that the combination of chains must support a weight of no less than 50% of the total weight of the machine. Any violation or deviation will result in hefty fines.
The driver will also test the securement system by driving off slowly and then dismounting and checking the equipment to make sure the load is still secure. The driver is also expected to conduct additional securement checks after 80 km and then every 150 km after that.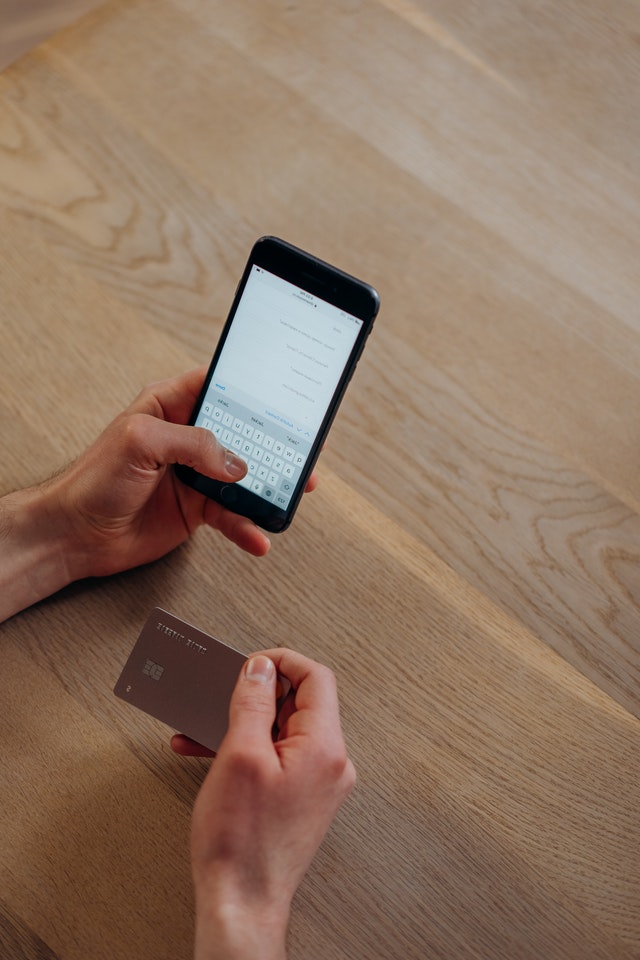 How to Get a Quote for Transporting Heavy Equipment
Use the Trusted Dispatch free calculator tool to receive your free quote. Simply enter
The pick-up location
The drop-off destination
The dimensions and weight of your machine
If you are unsure of the dimensions and weight of your machine, you can use our powerful Specs Tool, which holds a database of over 60,000 heavy equipment specifications. Simply enter the make and model of your machine to get your specs.
What Makes a Fair Rate for Heavy Shipping?
Heavy haul shipping is a complex process that requires an experienced heavy haul driver to do the job properly. The cost of shipping is dependent upon several factors, including distance travelled which affects the fuel cost. Long haul trips often span several days requiring higher manpower hours.
The need for specialized permits and additional safety measures can also add to the cost of shipping heavy equipment. Cross-border shipping incurs extra costs due to fees and taxes that may be required to take a piece of newly purchased equipment across international boundaries.
At Trusted Dispatch, our professional heavy haul drivers are fully vetted to ensure they have the necessary skills and experience to get the job done. Our leading-edge technology and Trusted Dispatch App allow us to cut out the middleman and help you connect directly to the driver. This has the effect of lowering your overall costs.
While we require an upfront payment upon confirmation with a driver, your payment is held in trust until your load is delivered. This gives peace of mind to the driver, knowing that payment will be released once the equipment is delivered. You will also have peace of mind knowing that we will only release your payment once you have confirmed receipt of your shipment.
Heavy haul shipping and safety go hand in hand, and for this reason, we don't cut corners on safety and service. By hiring a professional heavy hauler, you can be sure that your equipment will be safe and secure at all times.
Get Your Free, Instant Quote for Heavy Equipment Hauling
If you are looking to book the services of a professional heavy haul driver, get your free quote with Trusted Dispatch. We guarantee expert service at a price that is fair.