Where to Find Used Heavy Equipment in Ontario
Buying new equipment is a surefire way to get a high-quality machine that will do the job you need, but you can often get the same results from a used machine. Though it may not have the latest features and updates, it can still function the way it needs to while saving you some money. And as an added bonus, buying used equipment when possible is the more sustainable choice.
Heavy Equipment Auctions
When beginning your search for used heavy equipment, we recommend searching both in-person and virtual auctions. Opening up your searches to various auction houses can increase your chances of finding the right equipment while staying within your budget. And wherever you find the right equipment, Trusted Dispatch will be ready to assist you in getting your equipment to you safely. To get you started, here are some recommended auction houses in Ontario and Canada.
Ritchie Brothers Auctioneers Ltd.
Ritchie Bros. is a large and trustworthy auction house that has an expansive website and in-person locations across Canada. There are two locations within Ontario; Toronto and Thunder Bay. There are more locations surrounding Ontario in other provinces and across the border.
In Thunder Bay, the site is open Mon-Fri 10:00 am-4:00 pm for equipment drop-off, pick-up, and inspection. The office in Toronto is open Mon-Fri 8:00 am-5:00 pm. Both locations host online auctions regularly.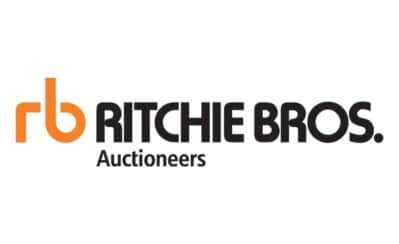 Sunrise Equipment Autions Inc.
Sunrise Equipment Auctions buys and sells all kinds of equipment, from industrial to construction to farming. They hold auctions both online and in-person at their site in Norwich. However, if you'd like them to come to you to hold an auction, they are happy to help. They can be reached by phone or email, and their office hours are 9:00 am-5:00 pm, Monday to Friday.

AllStar Auctions Inc.
AllStar auctions hold live and online auctions for all kinds of equipment in Ontario. During the pandemic, their online auctions brought them great success, and they are committed to getting you good-quality equipment at a great price. With an office located in Oro-Medonte, they are available to assist you in meeting your heavy equipment auction needs from 8:00 am – 5:00 pm on Monday-Friday.

Brindley Auction Services
Brindley Auction Services has two locations, one in Dungannon and one in Markdale, and they auction both live and online. They focus on buying and selling farm equipment, but there is often construction, forestry, and industrial machinery to be found as well. Their Dungannon location is open from 9:00 am-5:00 pm from Monday-Friday, and from 9:00 am-12:00 pm on Saturdays. In Markdale, they are open from 8:00 am-5:00 pm Monday-Friday, and from 8:00 am-12:00 pm on Saturdays.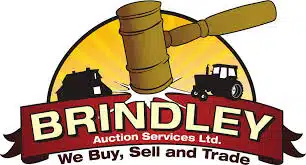 Bryan's Auction Services
Bryan's Auction Services is located in Puslinch and Trenton and auctions farming and industrial equipment both online and in person. They aim to provide equipment at a high quality and quantity and by phone, email, or in person from 8:00 am-4:30 pm Monday-Friday at both locations.

Jacob Auctions
Jacob Auctions has been providing professional, knowledgeable auction services in Ontario since 1979 and hosts live auctions at their site in Mitchell, or they can come to you. They specialize in farm equipment auctions, and their office is open from 9:00 am-4:00 pm Monday-Thursday, and from 9:00 am-5:00 pm on Fridays.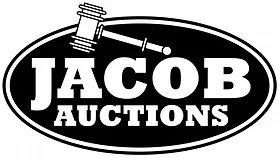 Auctions Ontario
Auctions Ontario is a quick and easy way to find heavy-equipment auctions across Ontario. You can search for auctions by category, by live or online, by the auctioneer, by date and by location. Using a database like this is an excellent way to get started finding an auctioneer you like and a great way to expand your searches beyond the companies listed in this article.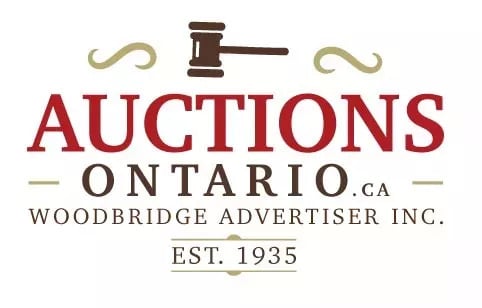 Iron Inventory
Located in Maxwell, Iron Inventory focuses on selling high-quality farm equipment in person online. They keep up a large selection of equipment for you to browse and are open from 7:30 am-5:30 pm Monday-Friday, and from 8:00 am-4:00 pm on Saturdays.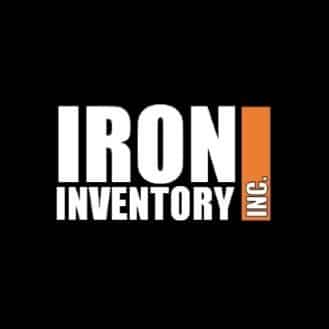 Heavy Equipment Sellers Online
There are pros and cons to purchasing from either a live in-person heavy equipment auction or an online auction. Sometimes live auctions can be difficult to reach since many people that need to purchase heavy equipment tend to work on jobsites that are more removed from urban areas.
With online sellers, that problem disappears when you can make offers anytime, from anywhere, and have the offer go directly to the seller without issue. If you can't find what you need within Ontario or at a location near enough to you, online sellers might just have the right equipment for you, and Trusted Dispatch can help bring it to you. One of our favourite online sellers is AgDealer.
Ag Dealer
Ag Dealer is an excellent website for finding and purchasing heavy equipment in any industry. You can purchase machinery from anywhere, and Trusted Dispatch can help bring it to you. If you want to find listings near you, the website allows you to narrow your search to find equipment only in the Ontario region.

Heavy Haul Trucking Companies in Thunder Bay and Southern Ontario
At Trusted Dispatch, we know that finding the right equipment means expanding your search across the province, across the country, or even across the border, and that's why we offer affordable, professional shipping services across North America. The experienced and knowledgeable drivers in our network are ready to help you move any equipment you need and will communicate with you prior to and during transport. Whether you have a standard shipment or an oversized load, our drivers can help.

When it comes to getting your shipment started with Trusted Dispatch, we're ready to help you out via phone, email, and online chat. However, with the straightforward process we've crafted for you, shipping heavy equipment becomes as easy as 1, 2, 3. Get started with your free, instant quote today!