Inside this Article:
Popular makes and models of front end loaders.
Where to find front end loaders.
How to find a reliable driver to transport your machine.
What trailers to use for a front end loader.
How to prepare your machine for transport.
How to load a front end loader and secure it for transport.
Tips for shipping across the Canada-U.S. border.
Get the best shipping rate for shipping.
Your Complete Guide to Front End Loader Transport
When it comes to picking up and moving material, front-end loaders, also known as bucket loaders, are useful pieces of machinery. Backhoes which are also used for moving heavy materials, are generally smaller than front loaders and have the added benefit of providing an excavating function. While they are considered to be a front-loading machine, the excavation arm is actually connected to the back end.
What makes front loaders and backhoes different from other types of heavy machinery is that they actually move on wheels rather than on tracks which makes them easier to maneuver. Wheels are also preferable to tracks in urban construction and other similar situations, as the wheels don't tear up or damage paved surfaces as tracks can.
Operating on wheels also means it is possible to move front loaders and backhoes very short distances. However, there are certain considerations when moving this type of equipment.
Local rules may prohibit heavy equipment on public roads.
The lack of suspension makes for an uncomfortable ride.
This heavy machinery moves at a slow pace.
Tires on front loaders are designed for rough terrain, so frequent driving on tarmac roads can cause premature wearing of tires.
When it comes to moving any type of heavy machinery, contracting the services of a heavy haul shipping company is the safest, most reliable way to transport your equipment.
Popular Makes and Models of Front End Loaders
The popular manufacturers of front-end loaders used in Canada are Caterpillar, Komatsu, John Deere and Volvo. Different sizes of front-end loaders have different operating weights. For example, Caterpillar offers a wide range of loaders in varying sizes:
Compact wheel loader – landscaping, gardening, personal use.
Small wheel loader – landscaping, personal use, construction projects.
Medium wheel loader – larger construction projects.
Large wheel loader – construction projects, industrial use.
Front loaders are used in a wide range of industries, including farming, construction, and mining. Small and compact loaders are popular with landscapers, while larger models are primarily used on construction sites. They also have operating weights of over 100,000lbs and a bucket capacity of up to 43 cubic metres, compared to compact loaders with an operating weight of approximately 9000lbs and a bucket capacity of less than one cubic metre.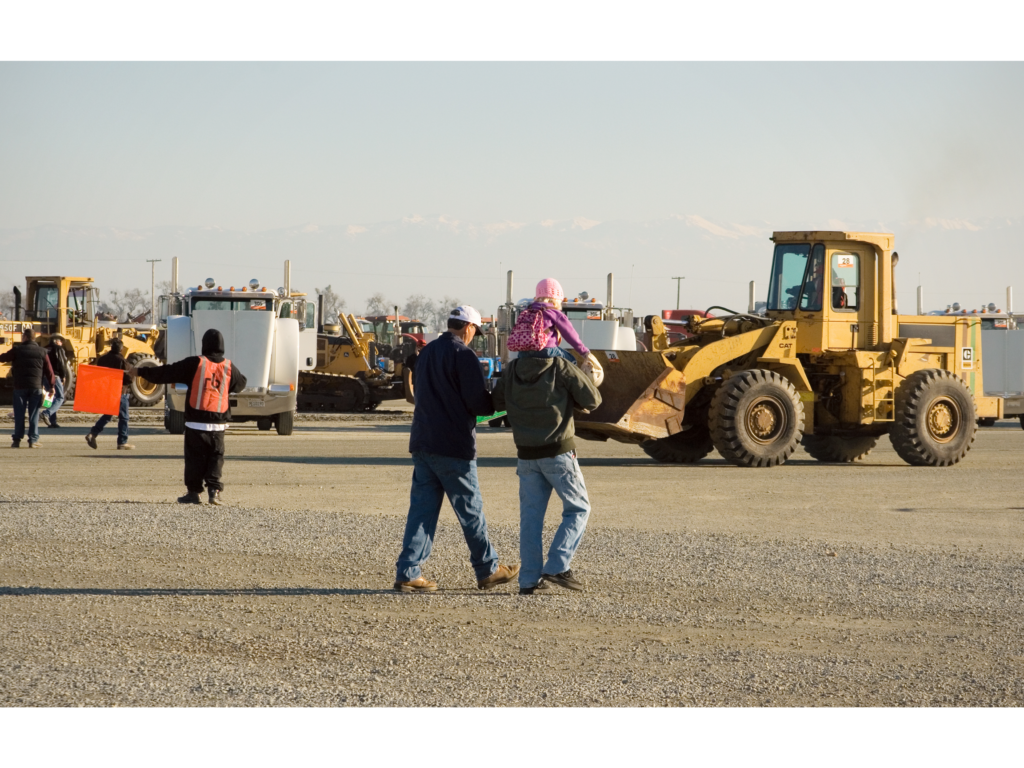 Where To Find Front End Loaders
When purchasing a front-end loader, you have two options for securing your equipment. You can purchase a new machine directly from a dealer who sells equipment by popular manufacturers such as Caterpillar, John Deere, Volvo, and Komatsu. You can also bid for used equipment in a heavy machinery auction.
Purchasing used equipment is an attractive option when you wish to invest in equipment without the heavy price tag that comes with purchasing new from a dealer. Popular heavy machinery auction houses include Ritchie Bros. Auctions, Weaver Bros. Auctions, Premiere Auctions, and Team Auctions. Auctions comprise traditional in-person auctions and the increasingly popular online auctions, with online bidding making it easy for buyers across North America to participate in an auction event.
There are both advantages and disadvantages to each option which should be taken into consideration before making your purchase.
Advantages of Purchasing Heavy Equipment from a Dealer
New equipment is designed with greater efficiency and safety in mind. However, the latest technology also comes with a higher price tag. Many dealers offer good warranties to help combat unexpected malfunctions and financing options. If you're considering purchasing new equipment, here are a few of the perks:
Fewer repairs
Improve safety
Latest technology
Dependable operation
Easier to operate
Disadvantages of Purchasing Heavy Equipment From a Dealer
There may be important reasons for purchasing new equipment from a dealer, but there are some disadvantages too.
High insurance rates
The learning curve for operation
Rapid depreciation
Long lead times
Whether you purchase new or not depends on your circumstances. If you have the resources to train your personnel to use new equipment, can wait for the new machine to arrive, and don't expect to resell your equipment for quite some time, then a new machine might be the best option for you.
Advantages of Purchasing Used Heavy Equipment
Purchasing used equipment has many advantages for those who don't need the latest technology. With the abundance of heavy equipment auctions taking place around North America every year, finding quality used equipment is simpler than ever. Here are a few reasons to consider used equipment.
Lower capital investment
Avoid depreciation
Lower insurance rates
Familiarity with makes and models
Disadvantages of Buying Used Machinery
Buying used equipment takes a bit more work to find the right machine for your needs. Anyone who is willing to take the time to do the research and has the patience to scour the auction market or marketplace inventories can typically find what they need. However, if patience is not your strong suit or you need a reliable machine sooner than later, buying a new machine may be your better choice.
Here are some of the challenges of buying used equipment.
Requires extensive research to find suitable equipment
Bidding in an auction is not a guaranteed sale
Limited or no warranties
Higher possibility of costly repairs for older equipment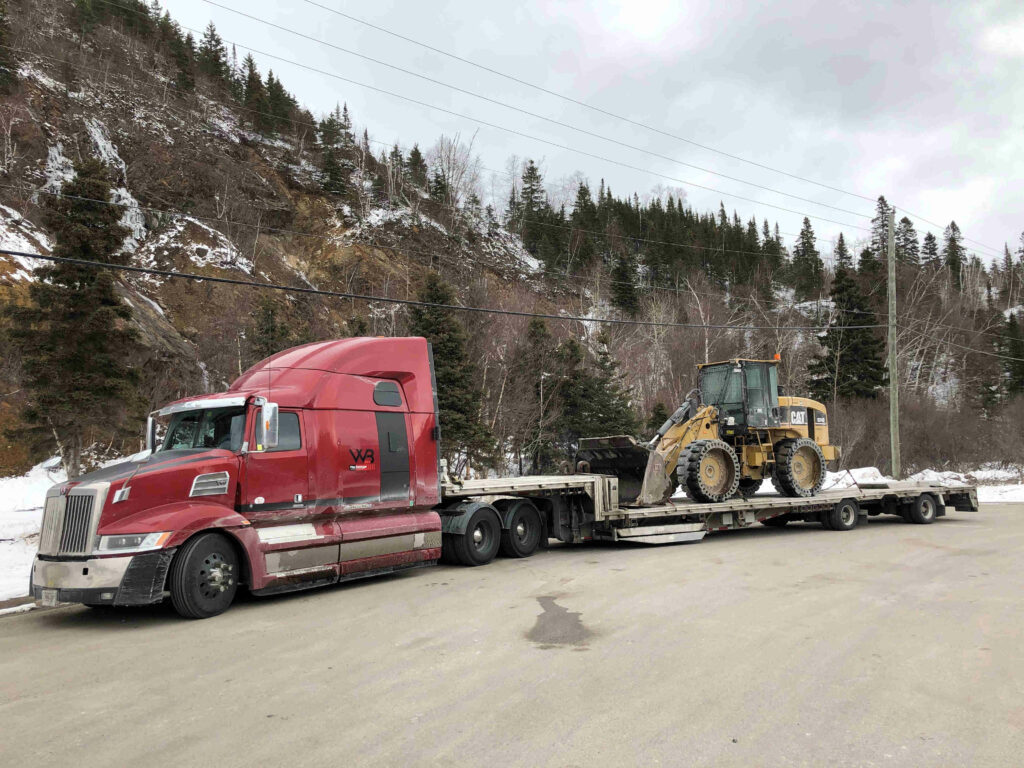 How to Find a Reliable Driver to Transport Your Machine
However you decide to purchase your equipment, you will need to factor the cost of transportation into your budget.
Hauling heavy machinery requires the assistance of a professional heavy hauler to deliver your equipment to its destination. The location should not be a limiting factor when it comes to transport services. With Trusted Dispatch, our network of heavy haulers located across Canada and the United States means you can purchase your heavy equipment from anywhere on the continent.
Trusted Dispatch makes it easy to connect with our network of drivers. Simply use our free quote tool and enter the following information:
The pick-up location
Drop off location
The dimensions of the equipment
If you are unsure of the dimensions, use our powerful Specs Tool and input the brand and model of the equipment to receive your specs. Our database holds more than 60,000 pieces of machinery, so you should have no problem locating your item.
Once you have entered the information, you will receive your free quote. Then add any extra information or instructions related to your load.
Why Adding Photos Can Speed Up the Process
Uploading photos is also useful as it allows the driver to see what is required for hauling your shipment in great detail. Once you post your load to our load board, you will be connected with a driver within an average of 2 to 3 days.
For the fastest results, make sure to check the Trusted Dispatch app regularly for updates to your posting. If a driver claims a load and it is not accepted within the same day or two, they will likely move on to another job, and you will lose your driver. Many of our experienced owner-operators pick up extra shipments on their return trips for their regular routes. If you miss out on the timing, you may need to wait until their route takes them back through your area again.
When to Consider Boosting Your Offer
If your load is not claimed during this period, it could be a factor of your shipment being trickier than usual or your location. You can choose to wait for a match or consider boosting your payment offer. With the load boosting function, you decide the amount, over and above the quoted rate, that you are willing to offer. Boosting your load adds a monetary incentive that may make shipping your load more attractive to a driver. If they are out of the way but have the space and equipment to haul your machine, they will likely go out of their way for a slightly higher price.
While the majority of equipment that ships with us do get picked up for the quoted price, there are some circumstances where a slightly higher payment is needed to get the driver. Boosting your load can be useful for:
delivering more complex items
travelling on remote routes that are out of the way
urgent jobs with rigid deadlines
Once your load has been claimed, you will receive contact information for your driver so that you can connect and discuss the details of the job.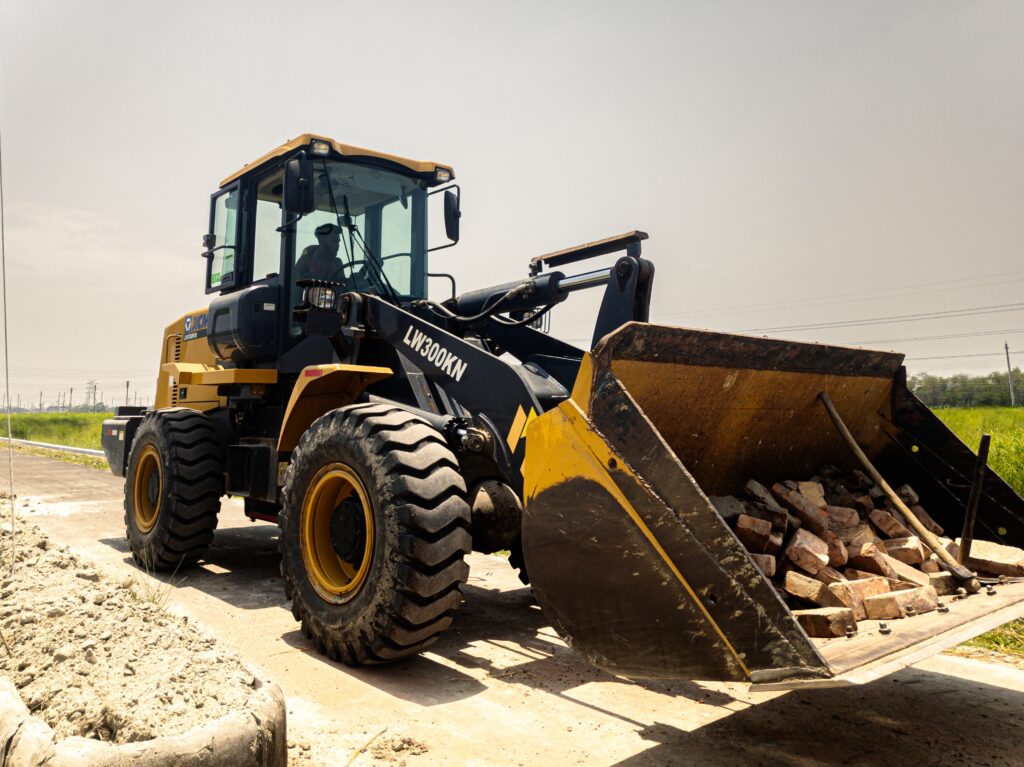 What Trailers Are Used for Front-End Loader Transport?
The type of truck and trailer that will be used is dependent on the machinery to be shipped. Picking the correct truck and trailer is important to ensure it can safely accommodate the weight of your load. Oversized loads may also require additional support, such as pilot escorts or pole cars.
Front-end loaders are transported based on the dimensions of the machine. Here are a few common options:
Flatbed Trailers
These trailers typically carry a load limit of 48,000lbs, which makes this trailer suitable for compact and mid-size front-end loaders. The higher positioning of the flatbed trailer deck may not be compatible with taller loaders. Any equipment that exceeds a height of 8.5 ft requires the use of an alternative trailer.
Step Deck Trailers
A step deck trailer can also accommodate loads up to 48,000lbs, but due to its lower deck, it can accommodate equipment up to 10ft high. Step deck trailers also have the advantage of built-in ramps making loading and unloading easy.
Removable Gooseneck Trailers
RGN trailers can carry loads with a weight of 40,000lbs up to 150,000lbs. For heavy loads, the weight is accommodated by adding multiple axles to accommodate the additional weight. They can also accommodate equipment up to 12ft in height.
Factors That Affect the Cost of Transporting your Heavy Loader
The quote you receive to ship your front-end loader will depend on several factors.
Distance Travelled
The further the driver has to travel to deliver your load, the longer he has to spend on the road. Experienced heavy haul drivers must be paid fairly for the job they do in ensuring that your load gets delivered safely and securely. Longer distances also equate to higher fuel costs.
The Complexity of Your Load
Heavy, oversized loads need specialized trailers for transportation. In addition, travelling with these loads may require special permits and accompaniment by escort cars which adds to the delivery cost.
Flexible Shipping Dates
Flexible shipping dates offer a better opportunity for a driver to ship your load and secure the quoted price for shipping. However, urgent shipments may be more difficult to accommodate, and you may need to offer an additional incentive by boosting your load to attract a heavy haul driver.
How to Prepare Your Machine for Transport
When preparing your machine for safe transportation, be sure to observe the following:
Provide photos of your equipment so the driver can better prepare to ship your load.
Wash the machine so you can assess for damage, and also make the tie-down points easier to identify.
Remove any belongings from the inside of the vehicle.
Ensure the doors are properly closed.
Clear the pick-up area, ensuring there is enough space for your load, the truck and the trailer.
Ensure the pick-up, and drop-off areas offer a flat terrain for safe and easy loading and unloading.
How to Load a Front End Loader and Secure It for Transport
Our professional heavy haul drivers have extensive experience loading a wide range of equipment, so they will follow the best practices for your machine. They will load the wheel loader onto the trailer and ensure that it is secured firmly. They will also conduct a slow-moving test to ensure that nothing will shift during transit.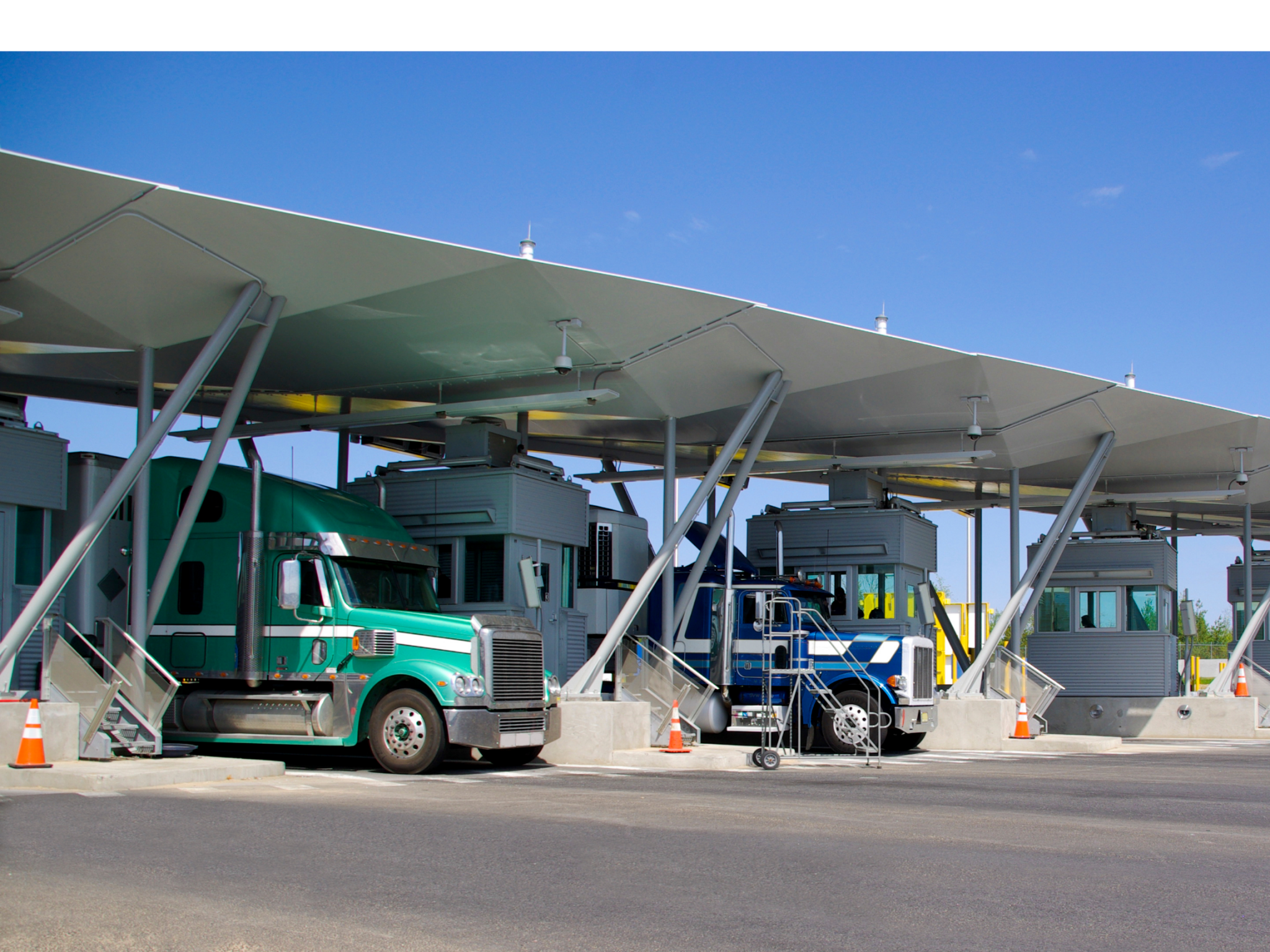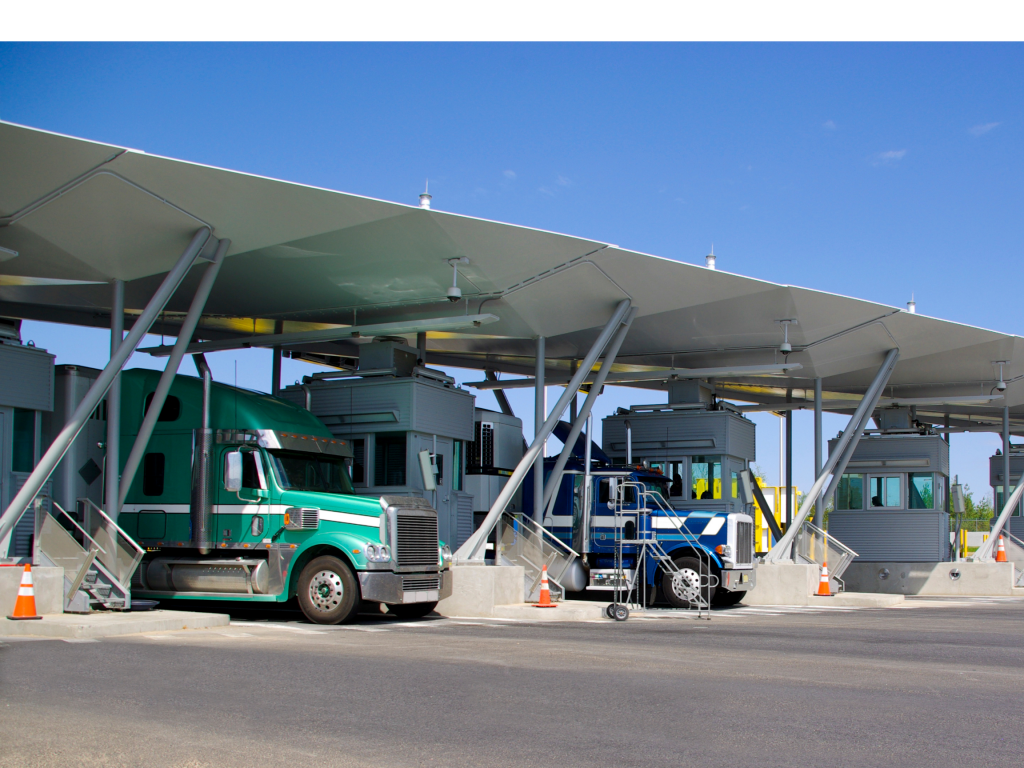 Tips for Cross-Border Shipping
When shipping equipment across international borders, there are several things you can do to make the process run smoothly,
Hire a customs broker to prepare the required documentation to move your equipment across the border.
Secure any necessary permits for transportation.
Be flexible with the timing for pick up and drop off to make securing a driver easier.
Once you are connected with a driver, ask questions about what you can do to assist with the cross-border shipping process. Our network of drivers has experience shipping equipment internationally, so they can provide you with the relevant information. 
Get the Best Rate for Shipping
Get Your Free Quote
Use Trusted Dispatch to get your free quote to ship your wheel loader. We guarantee the best rates for our professional shipping services with savings of up to 30% thanks to our leading-edge technology for matching shipments with the right driver.
Hire The Services of a Professional Driver
Transporting your heavy equipment requires the services of expert drivers who know what they are doing. This is why all our carriers are heavily vetted, verified, and regularly reviewed for your peace of mind. All our drivers are cargo insured, so your equipment is protected at all times.
Contact Us With Questions
Use the free quote tool to receive your instant quote, but if you have additional questions, you can contact us by phone during regular business hours or by email and Facebook messenger, 24/7.
Secure Prepayment Options
While we do require prepayment for every load, your fees are held in trust and only released after you confirm delivery. This way, you can feel secure knowing that your money will be released once your load is delivered successfully. The driver is also protected, knowing that fees are guaranteed to be released after the job is complete.
Wheel Loader Transport in North America
When looking for heavy haul shipping services, look to Trusted Dispatch for all your transportation needs. Get your free quote now.