When shipping heavy machinery, it's not uncommon for a load to qualify as oversized. If you have any experience shipping or transporting heavy equipment, you're probably aware that oversized loads involve some extra steps in planning and transport. It's important to have at least a general understanding of the rules that surround these shipments to avoid confusion or inadvertently break the rules of the road.
Of course, the definition of an oversized load can be different depending on your location. Regulations always vary between countries as well as individual states. There are tips you can follow to make this easier and people to help answer your questions. So, to make oversized load transport a bit easier to understand, let's break it down. In this article, we'll help you form a broader idea of how to ship oversized loads in the Southwest United States.
What Is Considered Oversized?
An oversized load, by definition, is a load that exceeds the regular legal restrictions for height, length, width, and weight. These loads can still be accommodated for transport, but they require extra attention, special permits, and sometimes, pilot and escort cars.
It's essential to know about oversized loads and whether yours qualifies as one. Following the rules and regulations of oversized loads is important for safe and efficient heavy-haul shipping. You also need to make sure you have the right permits allowing your load to be transported and that you're using the right equipment and trailer types to keep everyone safe.
Oversize Regulations by State
The United States is a large country with coasts on two different oceans, so there is a vastly varying terrain across the country. Even zeroing in on the Southwestern section of the country leaves a lot of variety in the land and highway system. Therefore, overweight and oversized load requirements still shift between the states. You should always double-check what these regulations look like since your load may qualify as oversized in some states but not in others.
It may help to keep a list of different regulations on hand as you plan your routes since adjustments may need to be made as you travel. Drivers can help you with the details but pay particular attention to permit requirements and escort car rules. This is where details tend to shift, and without the correct permits or accompaniment on the road, you may face significant delays and fines.
To give you a better idea of what an oversized shipment across the Southwestern United States looks like, here is a brief overview of some oversize regulations by state. The dimensions listed are the legal limits which, once exceeded, qualify a load as oversized.
Arizona
What size does a load need to be to qualify as an oversized or overweight vehicle in Arizona? When and where are pilot cars needed, and how many?
Overall height: 14 feet (4.3 metres)
Overall length: 57 feet (17 metres) (65 feet on non-designated roads)
Overall width: 8 feet 6 inches (2.5 metres)
Weight: 80,000 pounds (36287 kilograms)
Pilot Cars: In specific situations, certain loads are required to have pilot, escort, or pole cars. Between 3 a.m. and noon on weekends, loads over 11 feet wide need to have an escort. The rest of the time, loads over 14 feet wide need an escort. Loads taller than 15 feet need a pole car, and some restricted routes require escorts.
New Mexico
New Mexico regulations only differ slightly from Arizona. The biggest differences come in the rules regarding escort cars, so pay particular attention to those rules.
Overall height: 14 feet (4.3 metres)
Overall length: 57 feet 6 inches (17.5 metres) (65 feet on non-designated roads)
Overall width: 8 feet 6 inches (2.5 metres)
Weight: 80,000 pounds (36287 kilograms)
Pilot Cars: Loads over 90 feet long need one escort, and loads over 110 need two. Loads wider than 14 feet need one escort. If a load is wider than 20 feet, it requires a police escort and a flag car. When it comes to height, loads require escorts/pole cars if they are taller than 16 feet.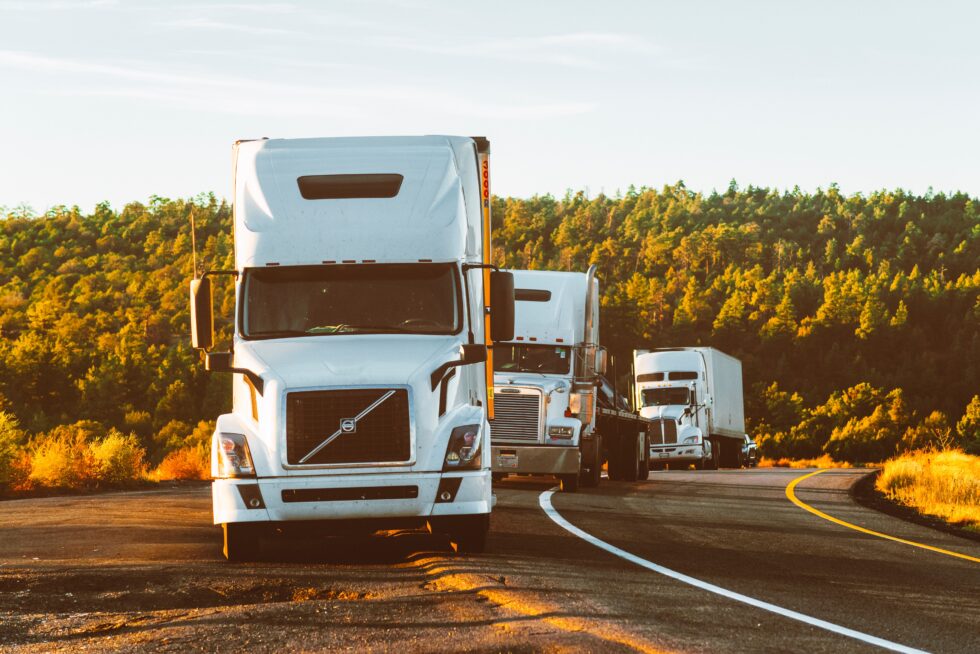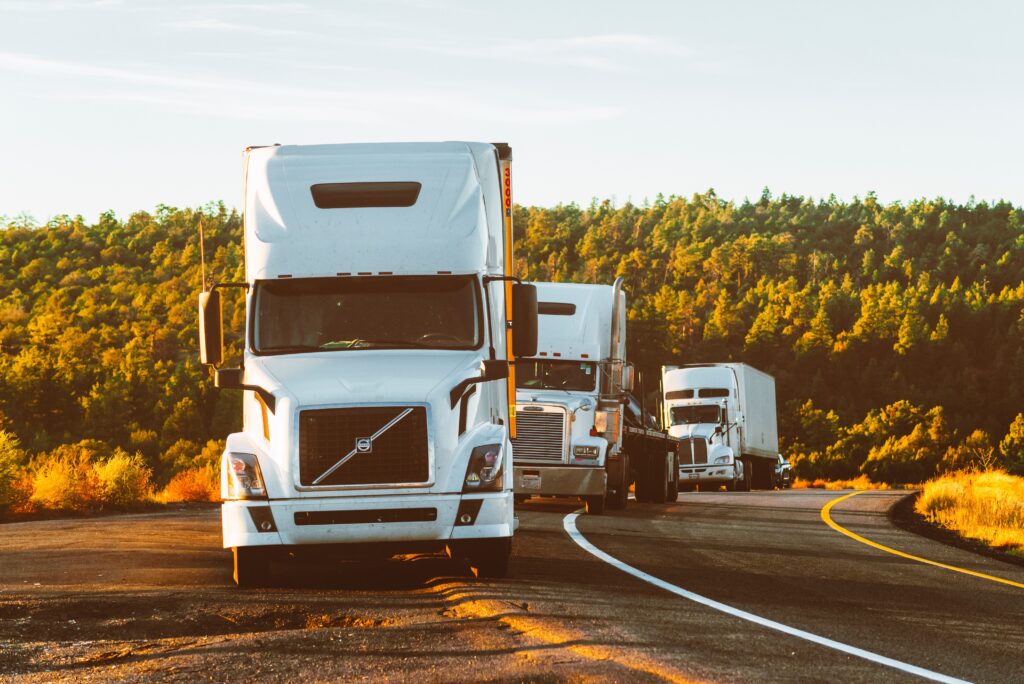 Texas
The main difference in Texas' regulations is that the length restriction is a bit higher.
Overall height: 14 feet (4.3 metres)
Overall length: 59 feet (18 metres)
Overall width: 8 feet 6 inches (2.5 metres)
Weight: 80,000 pounds (36287 kilograms)
Pilot Cars: When a load is over 110 feet long, one escort car is needed, and when it is over 125 feet long, two escorts are required. A width over 14 feet requires one escort, and a width over 16 feet requires two. If the load is over 17 feet tall, it requires one escort, and at 18 feet, it requires two.
Colorado
Colorado has similar rules to the other southwestern states, but the pilot car rules get a bit more specific.
Overall height: 14 feet 6 inches (4.4 metres) (13 feet on non-designated highways)
Overall length: 57 feet 4 inches (17.4 metres)
Overall width: 8 feet 6 inches (2.5 metres)
Weight: 80,000 pounds (36287 kilograms)
Pilot Cars: These pilot car rules are a bit more specific. For example, the length requirements for escort cars depend on the number of lanes on the highway. Over 110 feet long on two-lane highways and over 115 feet on four-lane highways both require escort cars.
A load over 13 feet wide requires either one escort or a flashing rear light. Loads over 15 feet wide need either two escorts or a front escort along with a flashing rear light. Loads over 16 feet high require an escort.
Nevada
Much like the other states, Nevada's width and weight limits remain consistent, but there are slight differences in the state regulations for overall height and length.
Overall height: 18 feet (5.5 metres)
Overall length: 53 feet (16 metres) (75-foot maximum)
Overall width: 8 feet 6 inches (2.5 metres)
Weight: 80,000 pounds (36287 kilograms)
Pilot Cars: Make sure to double-check these restrictions since they do vary slightly for two-lane and four-lane highways. On four-lane highways, loads over 110 feet long require one escort, loads over 14 feet wide require one, and shipments over 16 feet wide require two escorts. If the shipment is taller than 15 feet 6 inches, a pole car is needed.
On two-lane highways, the length and height restrictions remain the same. For width, however, an escort is required starting at 12 feet, and two are needed after 14 feet.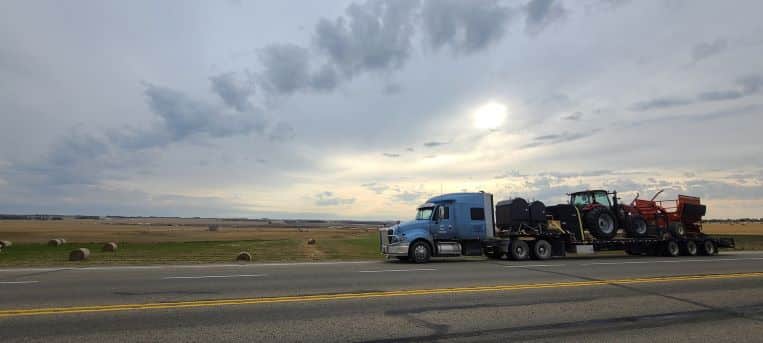 Utah
Utah's regulations are very similar to Nevada's but with a difference in the height limit and varying pilot car rules.
Overall height: 14 feet (4.3 metres)
Overall length: 53 feet (16 metres)
Overall width: 8 feet 6 inches (2.5 metres)
Weight: 80,000 pounds (36287 kilograms)
Pilot Cars: These rules can vary depending on the type of highway, so research this beforehand. For most highways, loads over 105 feet long require one escort, and two are needed after 120 feet. Shipments wider than 12 feet need one escort and need two after 14 feet. Two escorts are required for loads over 16 feet tall.
Oklahoma
The rules for Oklahoma are fairly straightforward, but small details could trip you up! Double-check guidelines and communicate with your driver before getting on the road.
Overall height: 13 feet 6 inches (4.1 metres)
Overall length: 59 feet 6 inches (18.1 metres) on certain highways, 53 feet otherwise.
Overall width: 8 feet 6 inches (2.5 metres)
Weight: 80,000 pounds (36287 kilograms) on the Interstate, 90,000 pounds (40823 kilograms) on non-Interstate routes.
Pilot Cars: Loads over 80 feet long require an escort car, and loads longer than 100 feet need two. After 12 feet in width, loads require one escort, and two are needed after 14 feet. Loads over 15 feet 8 inches need to be accompanied by two escorts.
What is the proper equipment to use?
Once again, the equipment you'll need for transport always depends on the individual load. For example, different trailer types accommodate different types of equipment. Some trailers, like the single-drop and double-drop, are great for transporting tall loads due to their low decks close to the ground. They are also great for transporting tractor attachments since they have multiple decks. Flat-deck trailers, on the other hand, are flat and higher off the ground. Comparatively, Removable Gooseneck (RGN) trailers are highly versatile, can have different types of decks, and are capable of carrying a huge variety of equipment.
Ultimately, the best way to determine the right equipment to use is to speak with your driver. Drivers are experts in their profession and know equipment types very well. You can help by providing them with as much information about your machinery as possible, they can determine the trailer type needed and help you safely get your load on the road.
Route Planning
Another important part of arranging oversized loads is route planning. There is a lot of specific information that relates directly to the route you are travelling, including permits and pilot cars, so getting routes laid out early is a good idea. Again, an experienced driver will be able to help you figure out the details, but you must be aware that planning ahead is necessary.
With a planned route, you can determine the correct oversized load regulation dimensions! You will know how many pilot cars are needed and when, and you will know which permits are required. Things can start moving faster!
It also boosts speed during transit since routes can be planned around things like construction zones or heavy traffic. You can also have backup routes ready in case anything unexpected happens, such as a weather event, and you can switch things over with ease.
Arranging Permits and Pilot Vehicles
As we've discussed, pilot cars are often needed for oversized loads. And even if they're not necessary for your load, oversized loads always require specific permits. Your driver will know more about this and can help you out, but it's good to have some background information in your back pocket.
Once you know the route you plan on taking, you can start looking into state permits. You'll need to contact the state(s) you are travelling through to request permits. These permits are usually only valid for a limited time, so keep that in mind, too.
Finding pilot cars is usually easiest through your driver. Experienced drivers usually have lots of connections and probably know a reliable pilot driver or two. Just like truck drivers, pilot drivers need to be vetted to make sure they are skilled, reliable, and able to keep the load safe.
Connecting with drivers and pilot cars through Trusted Dispatch helps you find experienced professionals. All Trusted Dispatch drivers are fully vetted before being added to the network, so you know they are trustworthy. Through Trusted Dispatch's load board, you can connect with a driver that has enough experience to connect you further with a great pilot driver.
Shipping Oversized Loads in the United States and Canada
For all your heavy machinery and oversized load transportation needs, contact Trusted Dispatch. Our business is full of individuals highly experienced in the heavy-haul trucking industry, so we know how to make the process of shipping heavy loads as easy as possible for you And, we operate all across North America.
With our experienced drivers and easily accessible customer service, we're more than ready to help you with all your questions about heavy-haul trucking. Contact us during regular business hours via phone, email, or online chat. If you're ready to get started with Trusted Dispatch, you can get your free, instant quote today! It just takes three simple steps:
Input your pick-up location.
Input your drop-off location.
Input the dimensions (height, length, width, and weight) of your machine.
And just like that, you're ready to begin transporting your oversized load with Trusted Dispatch!