Article Summary:
When you are transporting oversized or heavy machinery through Saskatchewan, there are several regulations and guidelines to follow for your shipment to get from point A to point B safely and efficiently. Our drivers at Trusted Dispatch are well-versed in the rules when it comes to transporting heavy loads through the prairies. In this article, we will outline nine things to consider when transporting heavy loads on Saskatchewan's provincial highways.
Inside this article:
Oversized Load Signage and Lights
Exemptions for Transporting Agricultural Equipment
When You Need to Use a Pilot Car
Terrain and Construction
Weather Forecasts
When Is Transport Limited for Oversized Loads
How to Get a Quote for Heavy Haul Transport
How to Load Equipment Safely
How to Find a Professional Driver Using a Load Board
9 Things to Know About Oversized Transport in Saskatchewan
Whether you're hauling heavy equipment within the province of Saskatchewan or just crossing through, there are several things you should know to prepare and ensure you have a smooth journey. The following are nine helpful points to consider for your next shipment.
1. Oversized Load Signage and Lights
There are many factors to consider when transporting heavy hauls across Saskatchewan, as moving oversized equipment down a provincial highway must be done as safely, securely, and visibly as possible. There are particular guidelines for identifying oversized loads that make it easier for traffic sharing the highway to see them during the day and at night.
Oversized Load Signage
Any load on a truck that extends beyond the trailer it's being transported on must have flags on the exteriors to bring attention to the wide load. For trucks carrying loads that exceed 10′ in width, signage is required on the truck's front and rear ends.
Oversized load signs could be labelled with a D, "Wide Load," or "Oversize Load" text. Similarly, if your truck's heavy haul extends over 82 feet in length, a "D" sign or "Long Load" sign must be mounted at the rear. Signs must be removed or covered when they are not required.
Oversized Load Lights
For heavy haul shipments that will be on the road between sundown and sunup, there must be a sign or amber beacon mounted on the back of the trailer to increase visibility on the highway. Rear-facing red lights must mark the end of any load extending beyond the sides and rear of the truck's extremities. For maximum visibility in the dark, the sides of the truck must also have a forward-facing amber lamp.
2. Exemptions for Transporting Agricultural Equipment
Farming equipment is extremely heavy and much larger than any pick-up truck could handle, which is why there are purposefully crafted trailers that are designed to hold the weight of oversized machinery. Many of these trailers have extra axles and wheels to stabilize heavy loads. These trailers can also have tandem axles and tridem axles in addition to the steer axle on the semi-truck that pulls them. Types of trailers that are typically used to transport agricultural equipment include:
Flatbed or highboy trailers, typically used for hauling equipment weighing 48,000 lbs.
Step decks or single drop trailers can accommodate equipment weighing from 43,000 to 62,000 lbs depending on how many axles are on the trailer.
Double drop or lowboy trailers transport equipment weighing between 43,000 to 58,000 lbs.
In Saskatchewan, there are separate guidelines and restrictions to consider that differ from the standard transportation regulations for transporting agricultural equipment. Whether you need a permit or not depends on the type of farm equipment being moved, the time of day it's being moved, and the highway being used for transportation services.
The drivers at Trusted Dispatch are trained to know which situations require a permit and whether escort vehicles are necessary or not.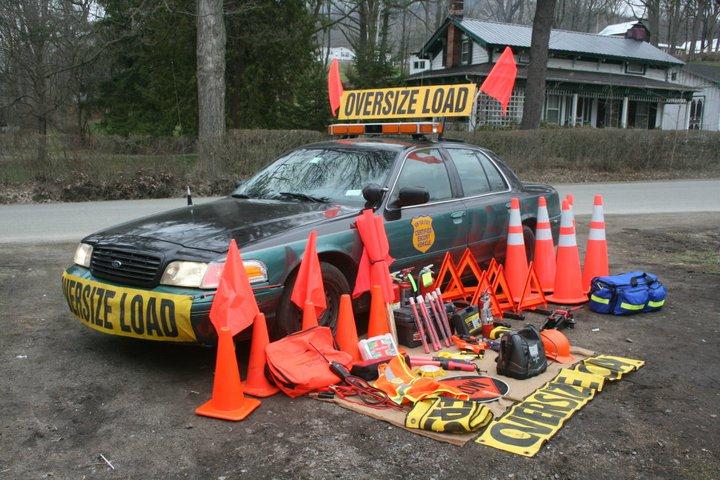 3. When You Need to Use a Pilot Car
When it comes to escort vehicles, or pilot and trail cars, there are specific guidelines for when they are required for standard heavy equipment transports as well. A few determining factors include whether the highway has two lanes or four and whether the transport is happening during the day or at nighttime. When escorting heavy loads, pilot cars must display "D" signs if the permit states it as a requirement.
At Trusted Dispatch, all drivers know to review permit requirements and obtain proper documentation from a permit office when planning their transportation route through Saskatchewan.
4. Terrain and Construction
One of the unique challenges of heavy hauling across the prairies is the ice melting and road beds thawing through the springtime. This fluctuation in temperature and the freeze-melt-freeze-thaw cycle can reveal extensive potholes, surface cracks, and breaks in the pavement of provincial highways.
Construction crews across Saskatchewan typically wait until the summer season to do road repairs, but with thousands of kilometres of provincial highways to maintain, the drivers at Trusted Dispatch must always be prepared to experience travel delays caused by highway construction zones.
5. Weather Forecasts
Saskatchewan winters can be harsh, and even when temperatures dip as low as -30 degrees celsius, Trusted Dispatch's dedicated heavy haul truck drivers are committed to offering safe and efficient transportation services for customers across North America. Here are a few ways to winterize your heavy load for transport:
Remove snow from on and around your machine, creating a clear path for your driver to load onto the trailer.
Fill your machine up on fuel, hydraulic fluids, and oil so it will run smoothly.
Keep your machine's engine in good shape.
Mark your location clearly so your driver can find your driveway in the snow.
Benefits of Heavy Equipment Transportation in Winter
A valuable benefit of transporting heavy equipment in the winter is that the below-freezing temperatures freeze and strengthen the roads, which means heavy haulers can get away with increasing the vehicle weight allowance following Saskatchewan's winter weight period.
Challenges Heavy Haulers Face in Winter
With freezing temperatures and increased snowfall come slick roads and challenging driving conditions depending on the severity of the winter forecast during transport. High gusts of wind caused by winter storms can also make transporting heavy equipment challenging.
It is important that the equipment being loaded can still start properly during the loading process. The drivers at Trusted Dispatch are instructed to call customers ahead of time to confirm that all equipment being hauled will start during extreme weather conditions to avoid any unnecessary delays or re-booking scenarios.
Spring Road Bans in Saskatchewan
Winter isn't the only season that brings restrictions. Once the ice starts to melt with signs of spring, highway authorities will enforce restrictions depending on the weather. In Southwest Saskatchewan, these road restrictions typically start in the first week of March and continue over two to three weeks.
Spring road ban restrictions can last for up to six weeks across the province, but they are subject to change within 48 hours of notice. Since the weather can be so unpredictable in the prairies, spring road bans may be lifted until the temperatures are suitable for pavement repairs.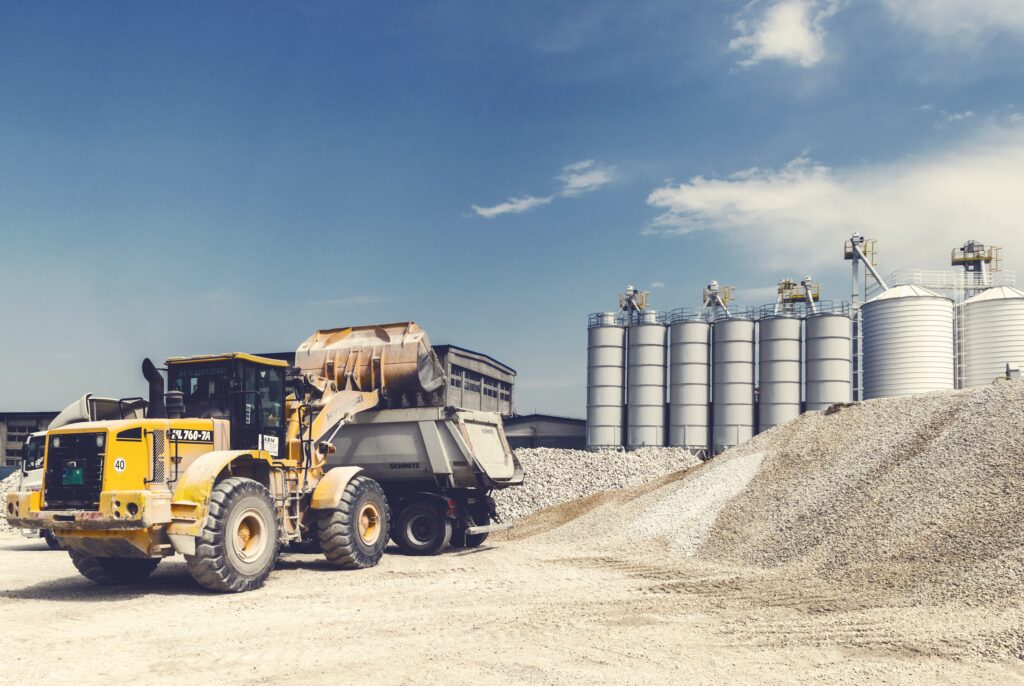 6. When Is Transport Limited for Oversized Loads
For heavy hauls in Saskatchewan, it is helpful to know the dimension limits that would classify your shipment as a wide load so you can determine whether there will be limitations for your transport. Dimension limits for oversized freight in Saskatchewan:
Overall height: 4.15 metres or 13 feet and 6 inches
Overall length: 26 metres or 85 feet to 27.5 metres or 90 feet
Overall width: 2.6 metres or 8 feet and 6 inches
There can be limitations around when an oversized load can be transported through Saskatchewan to make sure truck drivers and everyone else on the road stay safe during peak travel times. If your heavy load is over 12 feet and 2 inches wide, 82 feet long, or 16 feet high, it can only be transported during daylight hours. From July 1st to September 4th, transportation is limited between 3:00 PM and midnight. In cases where nighttime travel is permitted, there must be reflective or lighted signs at the back of the trailer and truck.
Why Heavy Haul Transport Limits Are Necessary
Understanding all the regulations, classifications, and restrictions related to heavy hauling across the prairies can be daunting. Saskatchewan's Truck Weight Classifications and Restrictions guide provides some justifications for these rules:
Maximum gross vehicle weights protect bridges.
Maximum weights on axles or axle groups protect bridges and pavements.
Maximum tire weights protect pavements and roadbeds.
Maximum dimensions protect bridges, overpasses, and highway users.
Internal dimension limits are necessary to ensure that trucks and trailers are stable, safe, and secure.
7. How to Get a Quote for Heavy Haul Transport
At Trusted Dispatch, shipping heavy equipment in Canada and the United States is as easy as 1, 2, 3. Our growing network of professional truck drivers has experience hauling agricultural equipment, oversized loads, construction equipment, forestry machines, oil and gas equipment, and material.
If you find yourself in need of a driver to complete a heavy haul transport across Saskatchewan, you can get an instant, free quote using the Trusted Dispatch calculator to find out how much it will cost to ship your load.
All you have to do is input your pick-up and delivery locations, as well as the dimensions of the equipment you are shipping, and you will get a free quote in seconds. If you are not sure what the dimensions of your heavy haul shipment are, you can use our handy specs tool to quickly find your equipment's dimensions within a database of over 60,000 heavy equipment specifications.
8. How to Load Equipment Safely
Safety is a top priority in the heavy equipment transportation industry, and at Trusted Dispatch, our drivers follow strict protocols to ensure every shipment is transported safely and securely. A safe shipment doesn't start on the road, though, because accidents can happen before a load even makes it onto the trailer if the equipment isn't loaded properly.
Safe Equipment Loading Checklist
Take photos of the equipment before every load.
Read the manual if the equipment you're transporting has one. It may contain information for safe loading and unloading.
The machine should be freshly washed so you can easily spot the tie-down locations.
Make sure all doors are properly latched and secured.
The loading process should take place in a space large enough to accommodate the equipment being loaded, the truck, and the trailer.
The surface the trailer is being loaded on should be level to reduce the risk of a machine sliding or falling off the trailer.
Once the machine is loaded onto the trailer, the parking brake should be on, and the machine should be in neutral.
Equipment should be chained or tied down, and windows should be covered to prevent damage during transit.
Disconnect the battery to ensure your equipment starts when it arrives at your destination.
Cover the exhaust stacks to protect them from debris during transport.
Following a checklist while preparing to load heavy equipment safely will help prevent unnecessary crashes off the trailer, damage to the machines, and even injuries to drivers or loading personnel.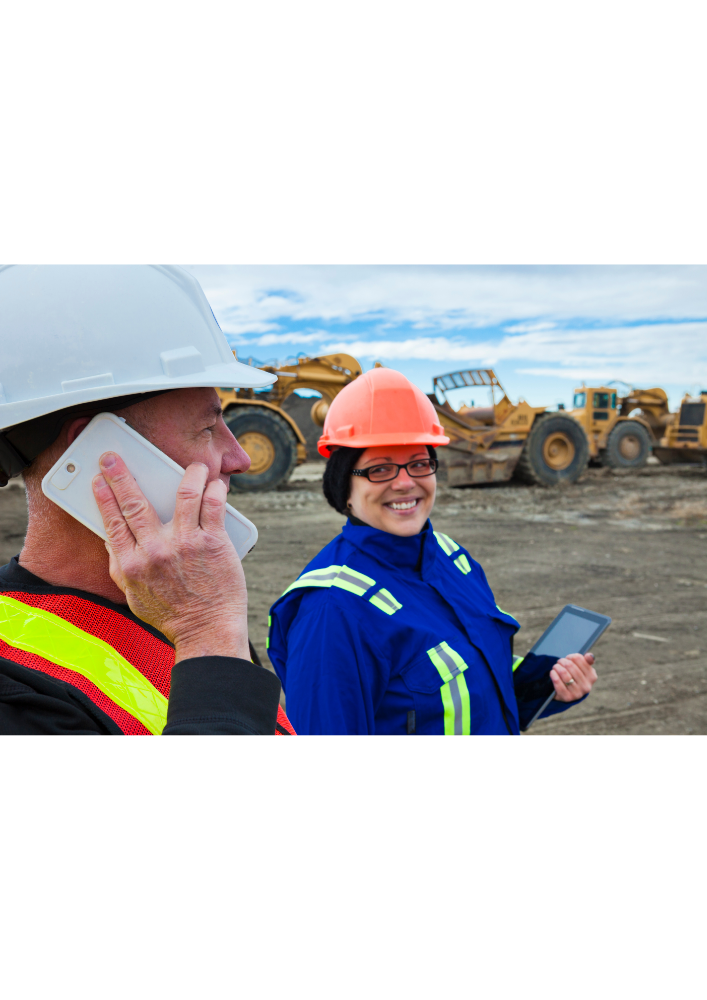 9. How to Find a Professional Driver Using a Load Board
Trusted Dispatch makes finding a skilled and reliable heavy hauler in Saskatchewan a straightforward process. Our load board is hosted on an innovative platform that connects customers with drivers through an efficient three-step process. To find a professional driver using our load board, simply follow these three steps:
Input your pick-up and delivery locations, the dimensions and weight of your equipment using our handy specs tool to receive an instant, free quote for the load.
Publish your load for free onto our load board, which connects you to our trusted community of heavy haul truckers looking for loads that suit their capabilities. If a driver can handle your load, they will select your load for transport.
Experience top-notch customer service and communication from your driver, who will come equipped with all the right equipment and space required to transport your heavy equipment across the prairies safely and securely.
Oversized Transport Company in Saskatchewan
At Trusted Dispatch, our professional heavy equipment haulers understand the intricacies of provincial regulations that must be followed when transporting heavy equipment across Saskatchewan, Canada, and North America. Get an instant, free quote today to connect with an experienced heavy haul driver using Trusted Dispatch's innovative equipment shipping technology for your next machine shipment in Saskatchewan.