Tips On How To Buy Used Construction Equipment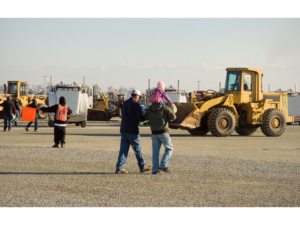 Looking for good value pre-owned Construction Equipment?
It is important to take the proper steps when you want to buy good used construction equipment.
Machine Size
First, you need to decide what sized machine you need. Think about the applications in which you will be using it. What production rates do you want? How much capacity do you need? What height/depth do you need to reach?
Features
Then think about what features you will need. Buying a dozer with a ripper, for example, will allow for dozing in tougher earths. A compact excavator with an extended boom will allow for digging deeper while providing convenient transportation. And a compactor capable of vibration, oscillation and static compaction could increase the market you serve.
Application
Also, think about what you want to do to the machine, such as add GPS or add a particular attachment, because you may need to determine whether the machine that you're considering is compatible with your intended machine add-ons.
Market Research
Then examine the second-hand construction equipment marketplace to gauge prices; investigate used construction equipment sellers to determine if they're reputable; and find sellers that provide sales conditions that are best for you. For example, if you need it soon or want a warranty, go to a used construction equipment dealer. If you can wait and want to pay market price, go to an auction. Or, you may decide a private sale is best for you.
Inspection Time
Once you've found second-hand construction equipment you want, it's best to perform an inspection. Performing an equipment inspection before buying a machine makes the difference between buying lemons and buying good used construction equipment.
When performing second-hand construction equipment inspections, there are several groups of components that are common among multiple machine types. Read the below if you want to buy good used construction equipment.
Engines
· Applies to all diesel-powered machines
Engines make up about one-third of all repair and replacement costs on most construction equipment, so it's imperative to be confident that the machine's engine works and is undamaged.
Turn the engine on and listen for any unusual noises (clanging, bumps, etc.). Drive in forward and reverse. Then, get out of the cab and check the engine compartment for unwanted noises, signs of damage and excess wear, leakage and dirt. If there is any dirt, remove it. This tip applies to all parts of a machine. If there are any wet spots or fluids around or below any component that stores or transports fluids, you may have a leak.
Cab
· Applies to all mobile equipment
Whether it's an enclosed cab or a canopy-styled cab, you should check all controls. Operate as much of the machine as you can. Try every function, gear and work mode. Turn on the lights and indicators. Check the heat and air conditioning. If it comes equipped with a touchscreen, push all the buttons to make sure they haven't lost their touch response.
Make note of any componentry that is damaged or very worn, such as a cracked window or worn seat. Research how much it would cost to replace or repair any damaged or worn components, because this will help you add up whether you're getting a good deal or not and it will give you the ammo for negotiating a better price.
Tracks
· Applies to (tracked) excavators, compact excavators, dozers, tracked loaders, compact track loaders, and crawler cranes
A machine's undercarriage is the next largest group of components that cause the most repair and replacement costs. When assessing the undercarriage, you need tools, as well as a good eye.
Check the tracks for cuts or bends in the metal and ensure the track chain is in its place with no signs of popping off. Measure the width of your track's shoes with a tape measure and their depth with a depth gauge. Move the machine so the tracks that were on the bottom are now on the top.
Then check rollers for damage and flat parts. Check for wetness underneath the rollers, as well as the front idler. Wetness at any of these locations could mean leakage from a roller or idler.
Sprockets should be dull; if they're sharp and show significant signs of wear, then more undercarriage components are usually also equally worn.
Next, take out the caliper for measuring the width of the top and bottom rollers. Then, use another caliper to measure the pins and bushings. Use the machine's user manual to determine how much life is left in the components.
Wheels
· Applies to wheeled excavators, wheel loaders, skid steer loaders, backhoes and motor scrapers
A full set of new wheels is expensive. Check tires for signs of cuts and other damage. Look at the tread to determine how much life is left in them. Drive the machine forward so you can inspect the whole tire.
Booms and arms
· Applies to (tracked) excavators, compact excavators, wheeled excavators, backhoes, and crawler cranes
A boom and arm together resemble the two parts to a human arm (complete with elbow).
Inspect the cylinders at all the pivot points. Inspect all the lubrication points and hoses for signs of damage and excess wear. Examine the boom and arm structure for damage.
Check the hydraulics going to the work tool by running an attachment that uses hydraulics. Lift the boom and arm off the ground, then get out of the cab and push down and to the side on the work tool or arm's end point. If you can push the end more than a few inches, than the boom/arm is too loose.
Loader arms
· Applies to wheel loaders, skid steer loaders, backhoes and dozers
Similar to the boom and arm combination, the loader arms are what connects the work tool to the machine. Check for damage (bends, dents or tears) to the arms, their linkages, and bolt assembly.
Performing a thorough inspection before buying is an up-front investment that can pay dividends as long as you own the machine since it will allow you to avoid downtime, repair costs and potential unsafe conditions.
Once you've inspected the machine, and it meets your standards, you have to set up financing either through the used construction equipment dealer or the auction company from whom you've purchased the machine or from a bank or other private lender.
Then you need to transport the machine from its location to your desired destination.
Transportation
Trusted Dispatch provides an easy solution for acquiring quick, affordable quotes. Simply input the pick-up and drop-off locations, and the make and model of the machine. Trusted Dispatch's handy equipment specs tool automatically populates the machine's dimensions, so you don't have to look them up. Then input your email address and a quote instantly appears.
If you're content with the quote, post it to Trusted Dispatch's online load board and wait for a hauler to accept your job. Once a hauler accepts your job, you are notified, and you can either accept or pass on the driver.
All Trusted Dispatch drivers are vetted professionals subject to customer reviews so you can be confident the driver will deliver your package safely and professionally.
Click here to get your free quote on shipping your second-hand construction equipment.