A combine harvester is an essential piece of heavy equipment that is used in the agricultural industry. It is a complex machine that cuts, threshes and cleans grain using a host of rotating blades, wheels, sieves and elevators. This powerful machine requires expert handling before, during, and after transport. In some regions, you may be able to drive a combine on the road from one farm to another nearby, but you'll want to hire an experienced professional with the right equipment to haul your machine over long distances. If you're new to heavy equipment transport, here's how to ship a combine harvester.
Know The Dimensions. How Big Is Your Combine Harvester?
Several manufacturers make combine harvesters, including Fendt, John Deere and AGCO. There are also different models of combine harvesters that are different in size.
There Are Three Main Types of Harvesters:
The self-propelled harvester moves on wheels and is ideal for areas with hard soil.
Tractor-mounted harvesters operate using tractors mounted on top of them.
Track combine harvesters have high ground clearance and are commonly used for crops such as rice that is grown in wetlands.
What Are the Specs of Your Machine?
If you need to determine the size and weight of your machine, use our powerful Specs Tool to find out. Our Specs Tool has a database of over 60,000 pieces of machinery. Simply enter the make and model of your machine, and you'll get the specs automatically entered. These details are for base models only; if you have any attachments or special features on your machine, you'll need to add those on.
Choose the Right Trailer For Your Harvester
Your heavy haul driver knows how to haul a combine harvester. They will take the specs that you provide for your machine and choose the right trailer to accommodate the weight, adding axles if needed.
Flatbed trailers are commonly used for smaller farm combines. These regular-sized combines are easier to transport as they don't require any permits. Wider, heavier farm equipment is classified as an oversized load and requires permits and special instructions for transport. Oversized combines are typically transported using a removable gooseneck trailer or RGN. An RGN trailer can adapt to different weights by adding axles.
Transporting Combine Harvester Attachments
A combine harvester often uses different attachments depending on the crop ready for harvesting. Various types of cutters, pickers, and reel and cone attachments are essential in farming. When you book a heavy haul driver for harvester shipping, you must let your driver know about additional attachments that require transportation.
Find an Experienced Heavy Haul Driver
Shipping heavy machinery is complex and requires specialized skills and expertise to transport your combine harvester safely. When it comes to combine harvester transport, it is important to connect with a professional driver.
Check That Your Driver Is Cargo Insured
Combine harvesters are an expensive piece of machinery. Cargo insurance is vital to ensure that your equipment is fully protected from accidents or any damage that may occur during transportation.
Connect With a Heavy Haul Driver
To connect with a heavy haul driver to transport your equipment, use the Trusted Dispatch app to get a free quote on your delivery.
Enter the pick-up location.
Enter the drop-off destination.
Enter the size and weight of your machine.
After receiving your instant free quote, either save it for future use or post it to our load board to connect with a driver. They will typically contact you within 24 to 48 hours.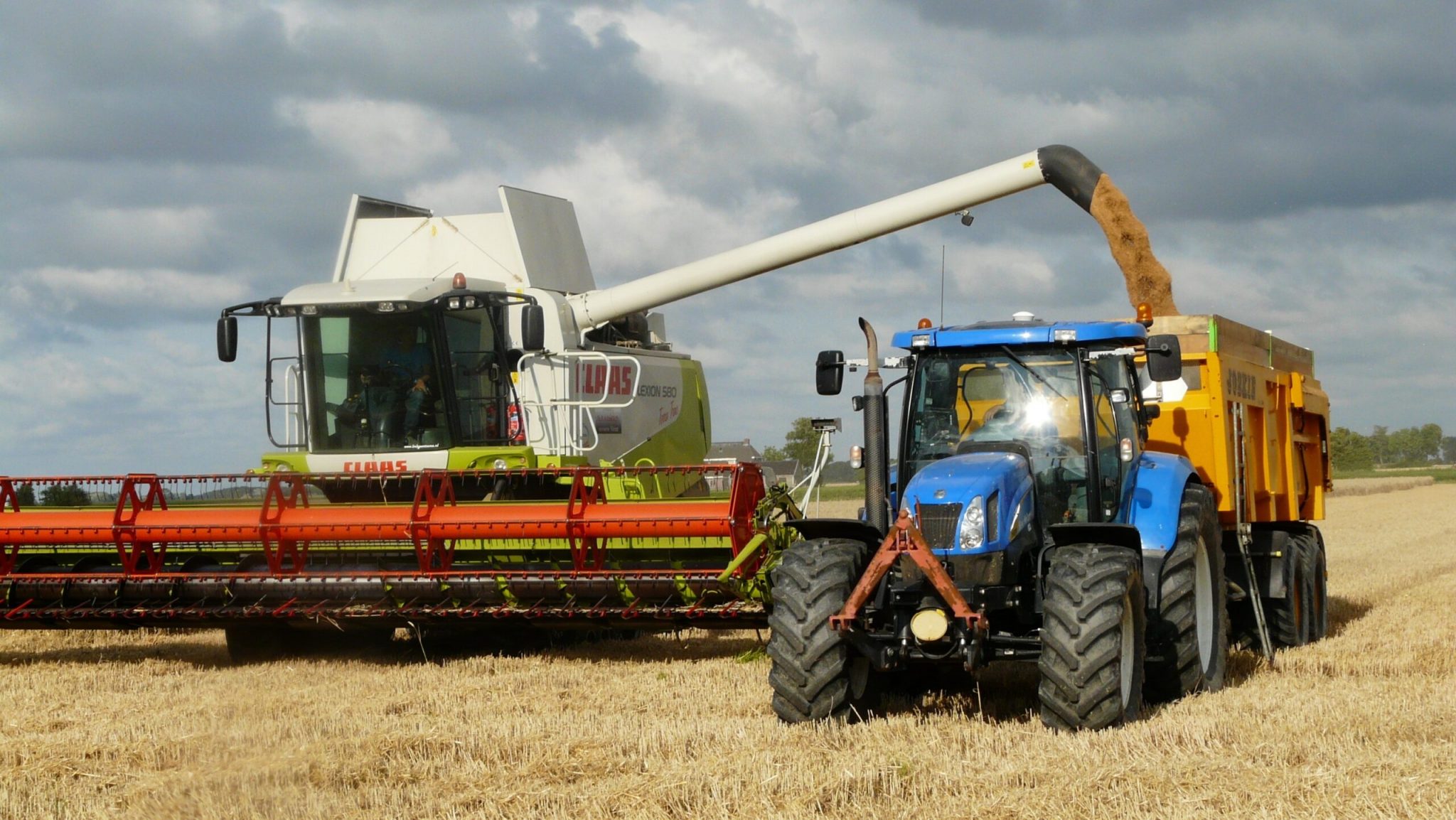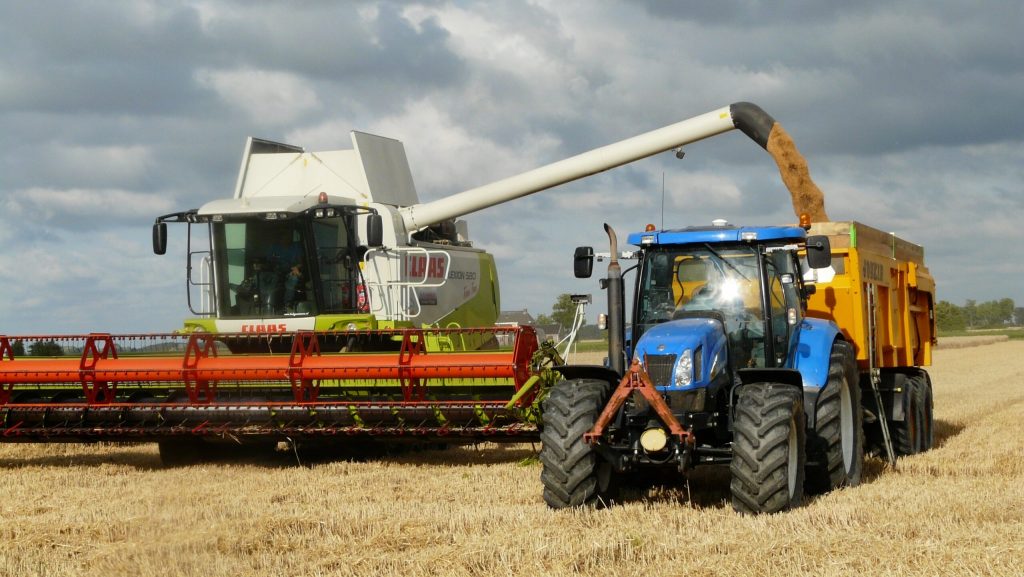 Prepare Your Combine Harvester for Transport
Prepare your machine for transport before the pick-up date so your driver can load your equipment efficiently and without complications.
Clean Your Equipment
Wash down your machine to remove any dirt that has accumulated on its surface. This is particularly important as it allows your driver to locate the tie-down points so they can easily secure your machine to the trailer deck.
Empty the Cab
Remove any personal belongings that may be stored inside the cab. Loose items that may be sitting in the cab can fly around, potentially causing damage to the windshield and windows.
Stay in Touch During the Transport
Once you have booked your heavy haul, you will receive the contact information for your driver. Stay in close contact with your driver while your machine is in transit, so your driver can advise you of any potential problems or delays.
Use Our Load Board For Combine Harvester Transport
When you book equipment shipping services with Trusted Dispatch, you can know that your equipment will be delivered safely to your door. With our network of professional drivers located across North America, it's easy to connect with a heavy haul driver. Get your instant free quote!