The problem Shippers Face
Shipping heavy equipment can be a headache for your buyers.
Searching for qualified drivers, checking references and chasing quotes is stressful and time-consuming.
It's a barrier to making a purchase!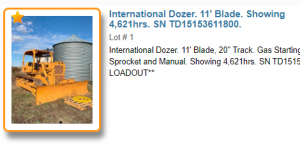 Our Solution is like no other
Trusted Dispatch can solve this problem for you or your customers by providing a shipping solution with the click of a button.
Example of a "Calculate Shipping" button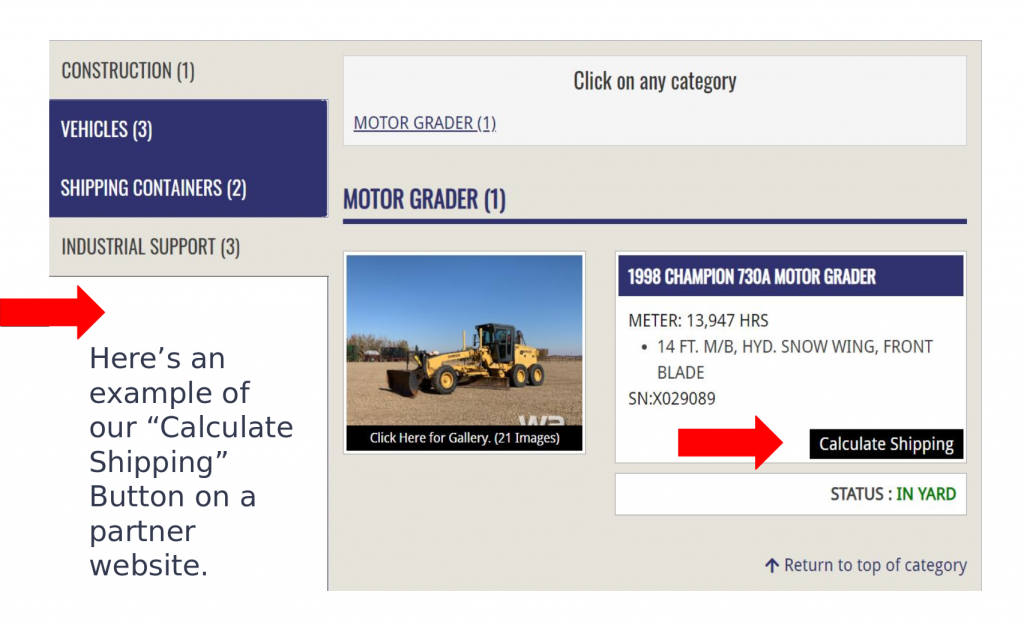 The Trusted Dispatch upside
Shippers receive an instant quote with no hassle.
Increase productivity

Remove barriers to purchase

Reduce shipping cost

Enhanced user experience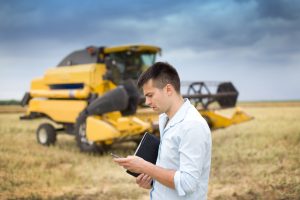 Book a load quickly & easily
Step 1
Input location information.
Tell us where your load is going.
Step 2
Confirm the system's pre-populated weight and dimensions.
Step 3
Get an instant quote.
Then publish it to our community of expert drivers. Save 30%!
Trusted Dispatch Specializes in:
Heavy Hauls
Oversized Loads
Agricultural Equipment
Key Features:
Instant Quotes
Access Expert, Vetted Truckers
No Brokers or Middlemen
Canada & USA
Up to 30% Savings to Shipper
SAVINGS & CONVENIENCE
Leading-edge technology and a new approach add up to cost savings for shippers. Our advanced algorithms calculate shipping costs, then we connect shippers to a truck going home empty. Shippers can save up to 30%. All our drivers are vetted and experienced in heavy hauls.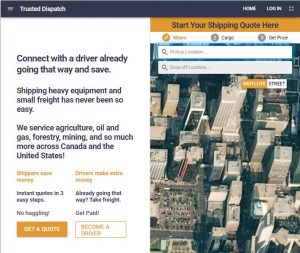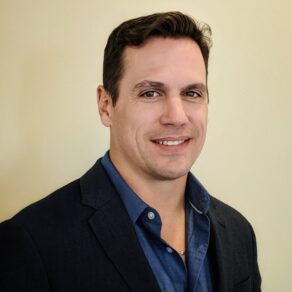 Dusty LaValley is a four times Canadian rodeo champion. In 2015, he founded Trusted Dispatch.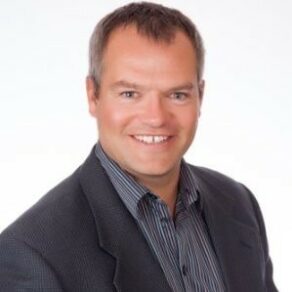 Alex is an IT and finance leader with experience in strategy, transformation, and management.
Leadership Team
Architects of Canada's fastest-growing booking system for heavy hauls
Check Our Partnership With Ag Dealer
Schedule a call
Book a demo
Partner with leading edge technology
"I listened closely to shippers and drivers, then built Trusted Dispatch to be a solution to the problems the industry faces daily."
Dusty LaValley