Connecting Shippers with Haulers
Your automated shipping system for heavy hauls and freight shipping in Canada and the USA. Our leading-edge technology creates up to 30% in cost savings for shippers.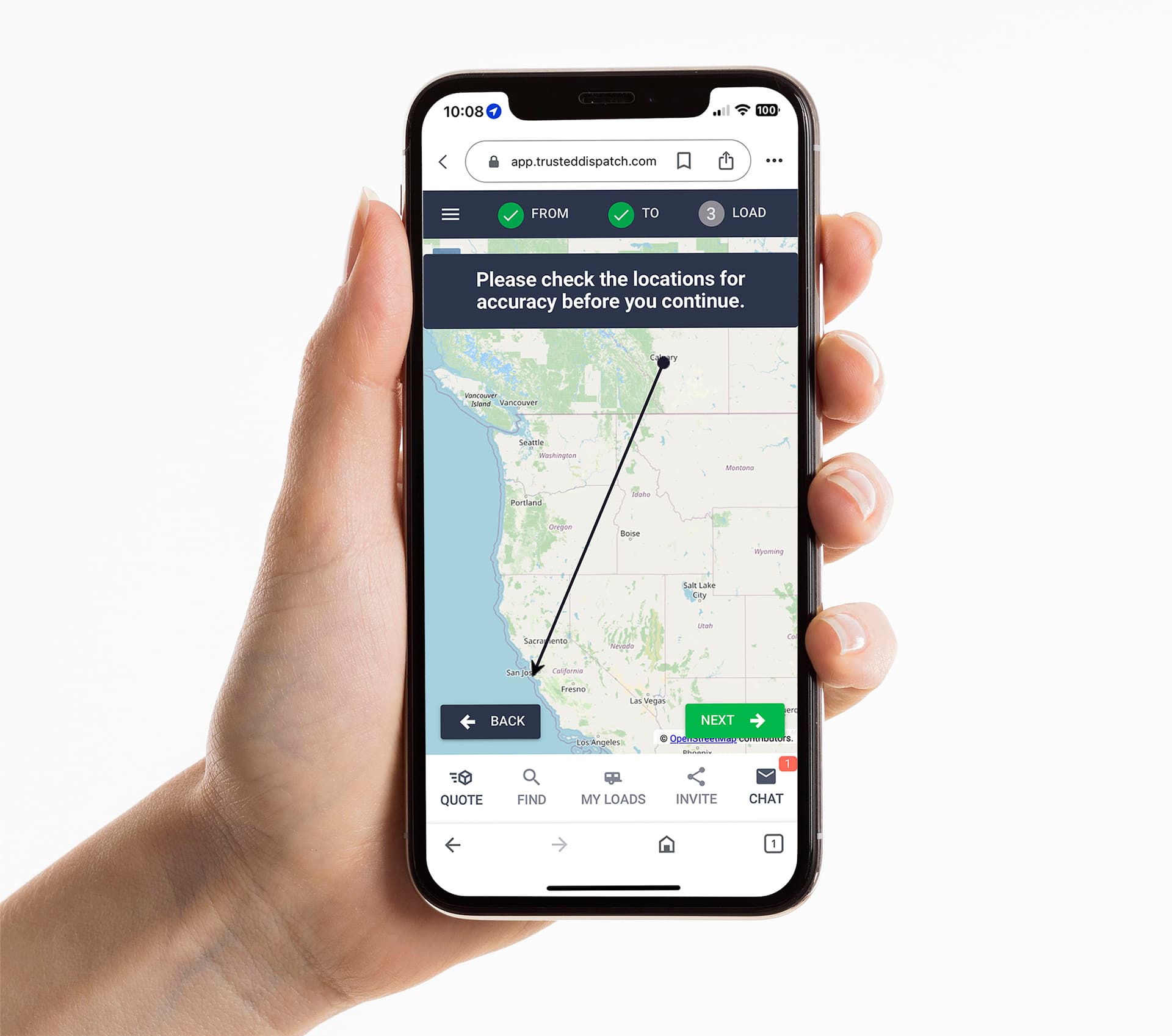 Book It. Track It. Pay for It.
All in the palm of your hand.
Instant quotes
Access expert, vetted truckers
No brokers or middlemen
Canada & USA
Up to 30% cost savings
Step 1 - Instant Free Quote
Use our calculator to enter a pick-up and drop-off location and the weight and dimensions of your load. Receive your shipping quote instantly!
Step 2 - Publish Load
Publish your load to our community of heavy haul truckers for the calculated rate with no hidden fees and all-in pricing.
Step 3 - Your Load is Delivered
Safely and on time. Our professional drivers go the extra mile and haul your equipment or heavy machinery directly to its destination.
Trusted By
These companies are currently using Trusted Dispatch to ship their heavy equipment.